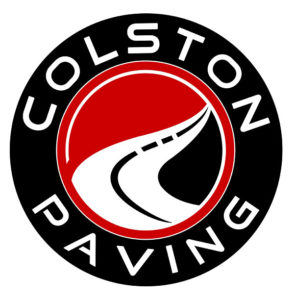 Frankfort, Kentucky's Colston Paving, Inc., is the National Reining Horse Association's newest Corporate Partner. Not only that, but this sponsorship helped create a new division at the NRHA Derby presented by Markel, the Non Pro Stakes.
The Non Pro Stakes, open to 4-year-old reiners, is an exceptional fit for the company, which is owned by Kevin and Amy Colston. Their son, Lane, is quickly rising in the ranks of Non Pro standings with more than $300,000 in lifetime earnings. The Colstons came onto the reining scene eight years ago following a 15-year hiatus from horses. "When my father passed, I was trying to run a construction company and didn't have time for horses anymore, so we got out of it for a while," Kevin shared. "When Lane expressed interest in showing, we decided to start again. Now we try to hit all the major events and show locally as much as we can."
Kevin and Amy have been staunch supporters of their NRHA Affiliate, the Kentucky Reining Horse Association, and regularly sponsor events close to home. "We have always tried to support the KRHA and other events, and since we go to all the major events now, we believed we should support the NRHA at a national level," Kevin explained.
That thought led to discussions with NRHA Commissioner Gary Carpenter and NRHA President Rick Clark. "I brought up the idea of Corporate Partnership about a year ago with Gary. I think he and Rick really wanted to find something that would be a good match for us, and the Non Pro Stakes is definitely that," Kevin shared. "Up until now, the only Stakes we have been able to attend was at the High Roller, and we have always looked forward to that. I think the Stakes at the Derby will be great for everyone because our futurity horses will have had time to rest after the Futurity and will be ready to roll."
Carpenter said, "From the start, I knew Kevin had a genuine interest in making a difference in our industry. He is doing this for the sport above all and is part of the growth that we are seeing. I believe we will see increased participation in the 4-year-old division. We appreciate his foresight and vision."
The Colston Paving, Inc. Non Pro Stakes boasts an impressive $20,000 in added money. The Stakes will run concurrently with the NRHA Derby go-rounds, and while cross-entry into the NRHA Derby is allowed, it is not mandatory. Horses may be shown one-handed in any legal bridle, and the winner will be determined in the go-round.
For more information, about the Colston Paving, Inc. Non Pro Stakes, visit NRHADerby.com.