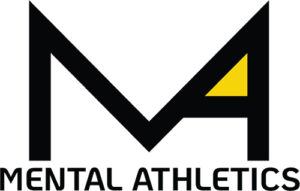 Since 2001, young reiners in the National Reining Horse Youth Association have benefited from their membership through college scholarships, learning and leadership experiences, life-long friendships and a whole lot of fun along the way.
That's why NRHA Professional Gil Friedman of Mental Athletics is now a proud event sponsor of the National Reining Horse Association and is focusing on the association's younger membership.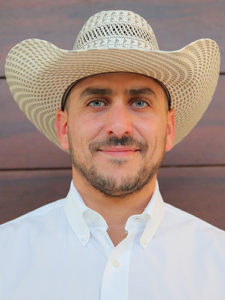 "I truly believe that the youth of the NRHA are the future of our industry and will frame the competitive culture for years to come," Friedman shared. "This group of young and passionate riders will one day be the leaders of our sport. Mental toughness is widely considered a foundation for the development of successful athletes and leaders in the world of competitive sports. The reining industry deserves those kinds of athletes and leaders."
Mental Athletics is a mindset coaching program practiced around the globe, and Friedman will be offering two separate three-part online workshops free of charge exclusively to NRHyA members. The first workshop is set and scheduled to begin June 3, giving youth members the opportunity to complete training prior to the NRHA Derby presented by Markel.
The second workshop will be held in the fall leading up to the NRHA Futurity and Adequan® North American Affiliate Championships.
The three-session workshops will provide knowledge, techniques and training tools for the personal development of every competitive rider. "We have two major goals. We want to help riders reach their peak performance and achieve a high level of wellbeing, all while living a competitive life," Friedman said. "We hope to encourage every young rider to overcome unseen barriers and mental challenges, all while chasing their dreams."
NRHA Manager of Youth and Professional Programs Sara Honegger says she is excited for the opportunity available to NRHyA members. "I believe it will be such a benefit to NRHyA members. The skills they will gain from Mental Athletics extend far past the show pen and I feel that our members will still use them long after their days as youth members. Gil is brilliant at what he does, and I cannot wait for NRHyA to experience it," she said.
The scheduled dates for the first Mental Athletics Online Workshop are:
Thursday, June 3 at 12:00 pm CT
Thursday, June 10 at 12:00 pm CT
Thursday, June 17 at 12:00 pm CT
To sign up for the workshop email youth@nrha.com
For more information about Mental Athletics, visit the Facebook page at https://www.facebook.com/mentalathletics.il/ or the website at www.Mental-Athletics.com.