John Rotz passed away on July 12, 2021, at the Rotz Farm in Warrensburg, Illinois. A member of the National Museum of Racing Hall of Fame, Rotz lived a storied life. Renowned for his humble demeanor and talent with a horse, Rotz, known by his nickname "Gentleman John," had an extraordinary career as a jockey.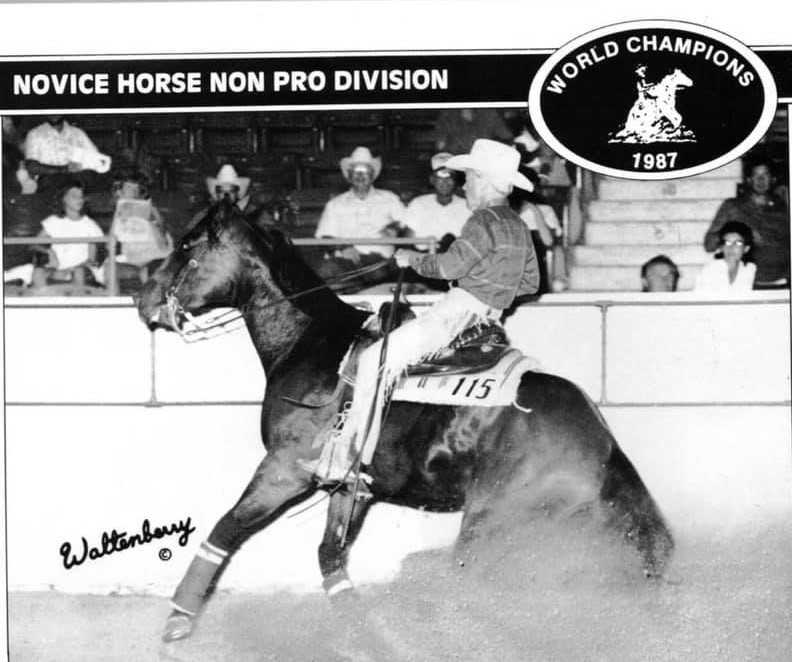 He was also a National Reining Horse Association World Champion.
Rotz was born on December 16, 1934, in Niantic, Illinois. After graduating high school in 1952, he went to work as a groom, hotwalker and exercise rider at Fairmount Park Racetrack in Collinsville, Illinois, before becoming a professional jockey in 1953.
During Rotz's 20-year racing career he won a total of 2,907 races. In 1962 he won the Preakness Stakes on Greek Money and then the Belmont Stakes on High Echelon in 1970. He rode in the Kentucky Derby six times; his best finish was fourth on Native Charger. In both 1969 and 1970 he won more stakes races than any other jockey in American racing.
In 1973, Rotz received the George Woolf Memorial Jockey Award, given to a jockey who demonstrates high standards of personal and professional conduct, on and off the racetrack. He retired from riding that year following surgery for a foot injury but remained active in the industry.
In 1983, he and his wife, Mary, returned to Warrensburg, Illinois, where they purchased a 280-acre farm where Mary rehabilitated wildlife and Rotz began his western performance horse career.
Many people were familiar with Rotz as a superstar in the racing world but for many reiners, he was first and foremost a fellow competitor. It was after former NRHA President Rick Weaver won the NRHA Futurity in 1982 that he met Rotz. Rotz had just purchased Big Red Item and visited Weaver's facility for help. For Weaver, it was instantly clear that Rotz had a great relationship with and a feel for horses. In 1987, Rotz went on to win the NRHA Novice Horse Non Pro World Championship on another horse named Doc Star Time.
There were fewer reining shows back then and typically only two classes to compete in, so Rotz began showing cutting horses. It reduced travel time as there were more cutting shows around Springfield. "I would see John at the state fairs, and I kept a friendship with him. When I first worked with him, some of the only reinings were at the fairs, so we would travel from fair to fair and I got to know him well," Weaver said.
What impressed Weaver the most was the man's humility. "I think the thing that is most important that people know about John was how he conducted himself. For a world class athlete that won the Preakness and the Belmont, I was so struck at how humble he was. It was probably my first glance of what it looked like to be going through your life and living with grace," Weaver shared.
Weaver expanded on that thought, noting that despite all Rotz accomplishments and achievements, many people were unaware of his success unless they had read it somewhere or somebody pointed it out.
 "He was such a good horseman, and the relationship he had with a horse was something that clearly served him well at the track," Weaver recalled. "I still remember going to Churchill Downs and going through the museum there and seeing his name and pictures. It is such a loss for us all. He was a great horseman and such a gentleman."