Impressive performances at the North American Reining Stakes unofficially catapulted National Reining Horse Association Owner Smart Like Juice Inc. past $2 million in earnings.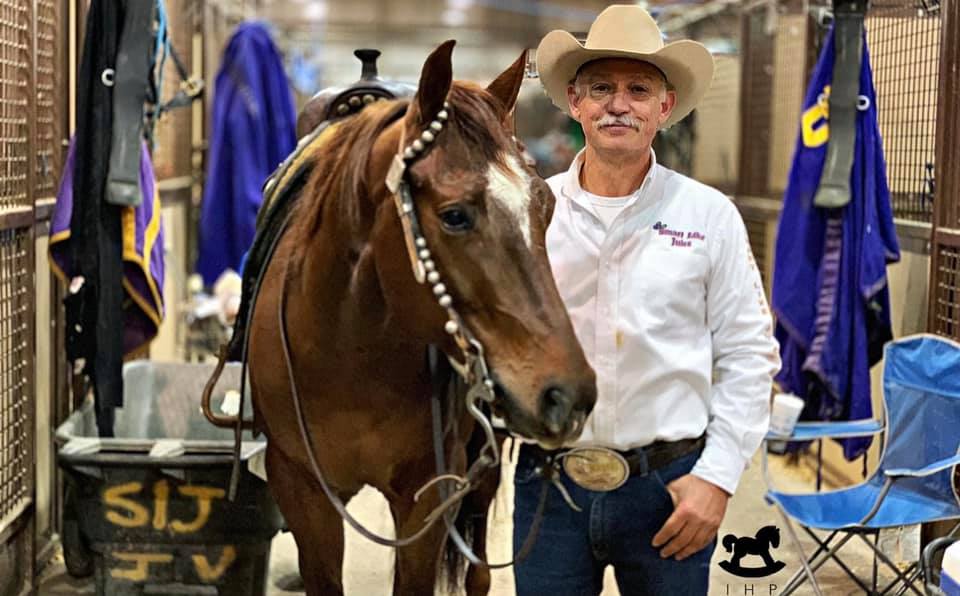 Prior to the event, the entity was less than $3,000 away from that milestone. Jose Vazquez, the man behind Smart Like Juice, Inc., piloted Mr Chexy Dream and Smartgals Like Juice to more than $8,300 in prize money in the North American Reining Stakes and Leonard Trailer Non Pro Derbies.
Vazquez's Smart Like Juice, Inc. was first named as an NRHA member in 2004, and in that time more than 250 horses have been part of the program.
Smart Like Juice, Inc. is named for Vazquez's renowned stallion, NRHA Four Million Dollar Sire Smart Like Juice. An NRHA Hall of Fame inductee, Smart Like Juice (Smart Little Lena x Jessies Oak) was bred by Lindy Burch. The now 25-year-old stallion was purchased by Justin and Vaughn Zimmerman as an early 3-year-old. After watching the horse place seventh in the open finals at the 1997 NRHA Futurity, non pro rider Vazquez (now an NRHA Million Dollar Rider) knew he had found his new horse. Smart Like Juice went on to compete with both Vazquez and NRHA Professional Ed Fear, winning $56,096 before retiring to the breeding shed.
Earning his first Million Dollar Sire title in 2008, Smart Like Juice was inducted into the NRHA Hall of Fame in 2017 for his contributions to the reining industry.
The top earners for Smart Like Juice, Inc., (at the time of ownership) are:
Like Shiner (Smart Like Juice x Wind Her Up Shiner) $164,962
Moonshine Juice (Smart Like Juice x Wind Her Up Shiner) $122,365
Wound By Juice (Smart Like Juice x Wind Her Up Shiner) $110,459
Juiced Up Doc (Smart Like Juice x Jokes Startime) $83,475
SLJ Ruf Juice (Smart Like Juice x Ruf Catalyst) $73,572