For Immediate Release – June 13, 2020 – Oklahoma City, Oklahoma – After much deliberation, the winners have been selected for the National Reining Horse Youth Association (NRHyA) 2020 Art & Photo Contest sponsored by the National Cowboy & Western Heritage Museum.
The novel partnership with the museum not only created new prize incentives for the winners but also allowed these young artists to get exposure in a public setting. First place in each age group and category will be on display at the National Cowboy & Western Heritage Museum for visitors to see during the 2020 NRHA Derby presented by Markel. Seventeen NRHyA members participated with over 30 entries.
"We were so impressed with the entries," said Gary Carpenter, NRHA Commissioner. "They each showed considerable talent and artistic expression. We encourage you to enjoy these works of art at an iconic Oklahoma location."
The contest judges consisted of Carpenter; Michael R. Grauer, McCasland Chair of cowboy culture/curator of cowboy collections and western art at the National Cowboy & Western Heritage Museum; and Steve Miller, vice president, event marketing at NRHA Corporate Partner Montana Silversmiths.
A fan favorite will be voted on through the NRHyA Facebook page starting June 13 and ending June 21 at 5 p.m. CDT. The fan-favorite will receive a gift certificate for a pair of boots from NRHA Corporate Partner Anderson Bean Boot Company.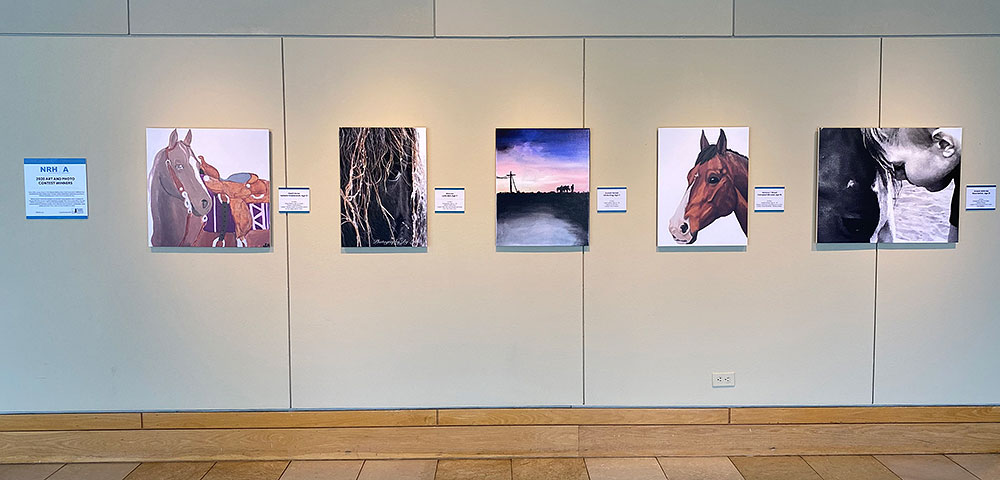 Here are the final placings for each category and age group:
Photography
14-18
1st Place: Lydia Bell
2nd Place: Haylie Tomlinson
3rd Place: Morgan Ritz
13 & Under
1st Place: Reed Selner
2nd Place: Isabelle Hildebrandt
3rd Place: Name: Isabelle Hildebrandt
Graphic Artwork:
14-18
1st and 2nd Place: Campbell McLeod
Mixed Medium
14-18
1st  Place: Olivia Klug
2nd Place: Sam Helms
3rd Place: Madison Wigen
13 & Under
1st and 2nd Place:  Isabelle Hildebrandt
3rd Place: Josselyn Mumm