NRHA Commissioner Gary Carpenter has announced his plan to retire at the end of 2023, culminating a leadership role held since 2014. Carpenter made the announcement at the National Reining Horse Association Annual General Membership Meeting held on February 7 in Fort Worth, Texas.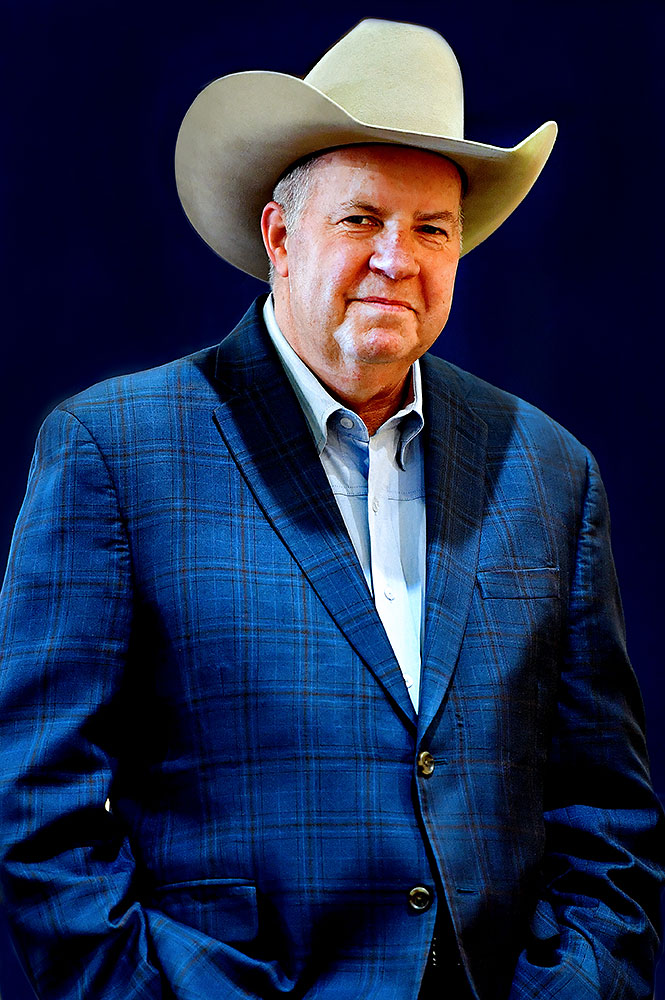 "It has been an honor and a privilege to work alongside the executive committee, board of directors, and staff, and I appreciate their support during this transition," said Carpenter.
Carpenter was hired at the end of 2013 after a lengthy search for a new individual to lead the NRHA Office and work alongside the NRHA Executive Committee and Board of Directors to grow the association and expand its events and programs.
"I was a part of the search committee that hired Gary and have worked with him every day since," said immediate Past President and current Director-at-Large Rick Clark. "Gary has exceeded all of our expectations, and we cannot thank him enough for everything that he has done for NRHA and for reining.
"More importantly, I appreciate his friendship, leadership, and guidance all of these years," Clark added.
Prior to NRHA, Carpenter had extensive equine industry experience, including leadership positions with the American Quarter Horse Association (AQHA), The Jockey Club, the American Association of Equine Practitioners (AAEP), and Colorado State University (CSU).
His start at NRHA was a breath of fresh air during a somewhat tumultuous time for the Association.
During Carpenter's tenure at NRHA, the Association has seen explosive growth and widespread improvements, ensuring he will leave NRHA better than he found it.
"What is hardest to leave at NRHA are the relationships I have cultivated over the years with members and with our staff," said Carpenter. "I am so incredibly proud of the team at NRHA. They are outstanding, passionate, and hard-working. I know I cannot work forever, but it does not make it any easier to leave."
In an ode to his impeccable leadership and mentorship, the NRHA Office has seen its lowest turnover rates and boasts a well-tenured staff.
Notably, Carpenter was responsible for spearheading the highly successful development and launch of ReinerSuite, oversaw a much-needed relocation of the NRHA Headquarters, and helped make the NRHA Futurity and NRHA Derby record-setting events.
Additionally, he was the first to bring the idea of a formal strategic plan to the board of directors, allowing the Association to focus on developing goals, core strategies, and a mission statement to help guide the future of the association and strengthen its governing practices.
Carpenter remained steady during the global pandemic, having to make some hard decisions so NRHA did not succumb to the financial uncertainties many others faced. He was unwavering in his determination to ensure NRHA's owned-events would continue to be held safely for staff and members.
"NRHA has been lucky to have Gary Carpenter for the past nine years, and we wish Gary nothing but the best in his retirement," said NRHA President Mark Blake. "His knowledge, experience, and industry connections have proven invaluable.
"We know it will not be easy to replace him, but we are confident we have several qualified candidates for consideration," Blake added. "NRHA will ensure a smooth transition and looks forward to beginning the process to find a replacement."
An official search committee has been created to work alongside a professional executive recruiter in the coming months to find Carpenter's replacement. A formal position description and details on applying are forthcoming.