The National Reining Horse Association (NRHA) was proud to join Oklahoma City officials on Wednesday, February 22, for a groundbreaking ceremony of the new coliseum at the Oklahoma State Fairgrounds.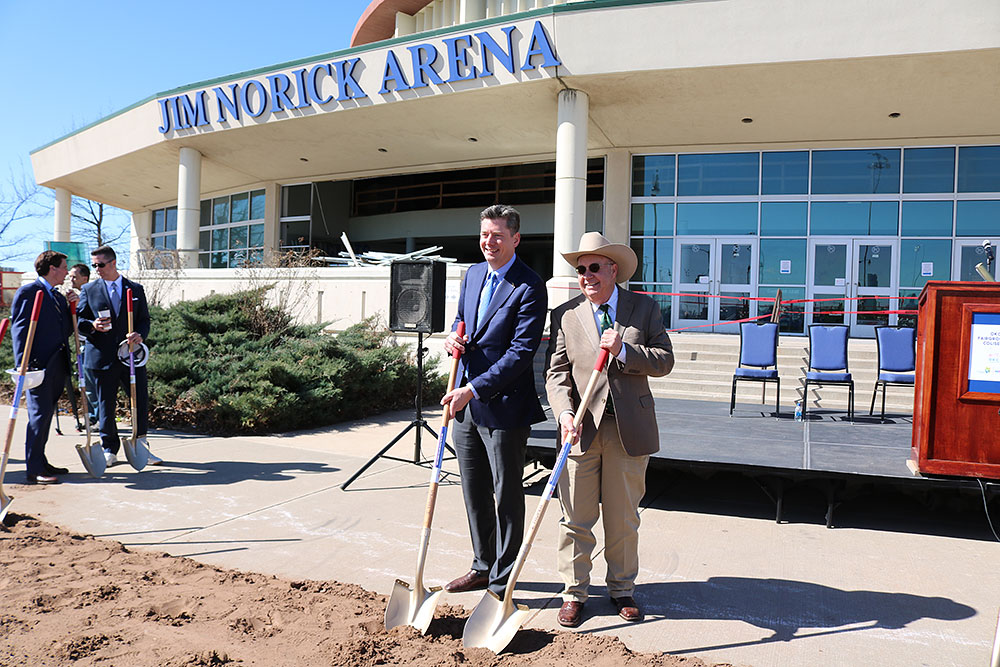 The beloved Jim Norick Coliseum, known by some as 'The Big House,' was built in 1965 and will be replaced by a new $126 million state-of-the-art coliseum. Set to be completed in 2025, the facility will feature a 216,000-square-foot building with 7,000 seats and a restaurant, lounge, and upscale concession areas. The current Jim Norick Coliseum will be utilized for all events until the new project is completed.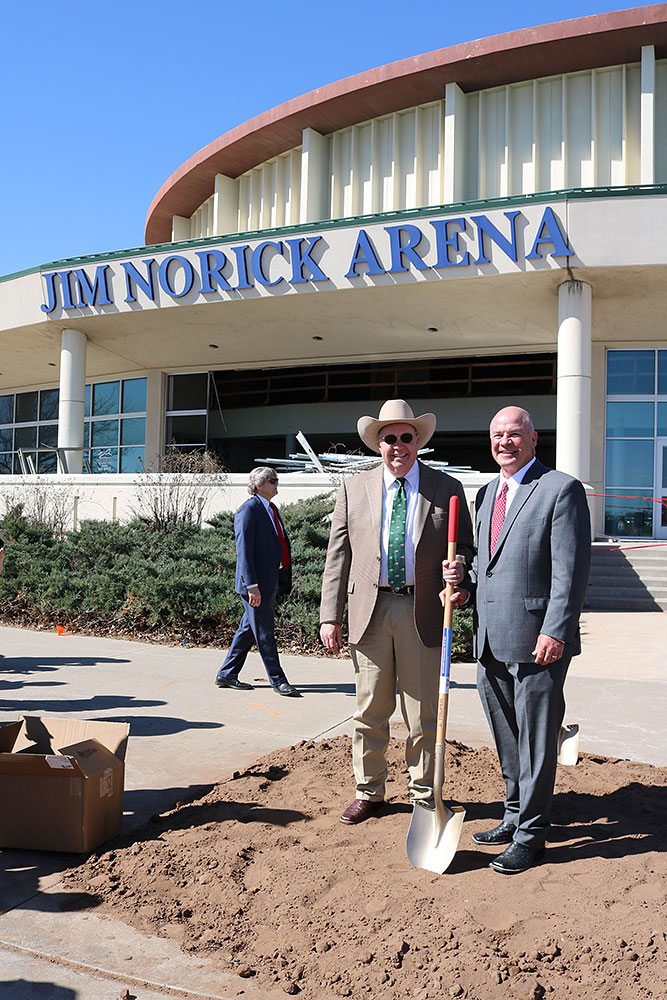 Speakers at the groundbreaking included Ron Norick, past Oklahoma City Mayor and son of the late Jim Norick, Oklahoma City Major David Holt, Oklahoma City Convention and Visitors Bureau president Zac Craig and president and CEO of the Oklahoma State Fair Kirk Slaughter.
"The Jim Norick Coliseum hosts two million people and 150 events per year," said Oklahoma City Convention and Visitors Bureau president Zac Craig. "On any given week, you see the best riders in the world in their respective disciplines, and it is an economic engine for our community."
Craig also highlighted the coliseum generates $350 million in annual economic impact for Oklahoma City and is an investment into tourism along with solidifying Oklahoma City's reputation as a host for premier equine and livestock events. The project is funded through MAPS4, a debt-free public improvement program funded by a temporary penny sales tax, with additional funds coming from city hotel tax revenues.
"This project is about maintaining what this place provides our community, and it is tremendous," said Oklahoma City Mayor David Holt. "I have always loved the idea of what this venue means to the entire state, and if you are a young person in Oklahoma and involved in agriculture, or basketball, or other sports, this is your mecca and where you dream of coming.
"I think it is cool that we love the history of this building; Elvis even played here, and it is really cool history. However, I think people will come to love the amenities and attractiveness provided by this future facility. History only takes you so far on a practical side, and what you are going to have with this new iteration is a practical, useful building to continue having economic impact on this community and bring people from around Oklahoma and the country. Congratulations to everyone involved in this!"
Excitement broke among the crowd as shovels broke ground, including an extra shovel turned by Ron Norick to honor his father, Jim Norick.
"I am so proud of my father and what he did, and how proud I am that his name is on this building, and how proud he is going to be when we have the new building," said Norick. "This building has served our community well. It is a wonderful day!"
NRHA Commissioner Gary Carpenter, who was present at the event along with NRHA staff, echoed the excitement.
"We are so fortunate to have great partnerships throughout Oklahoma City, and this project coming to fruition is just another example of the community coming together," said Carpenter. "Our relationship with the Oklahoma State Fair is one we have always valued, and we look forward to supporting them through this process. This venue will be a stage worthy of our events, and our competitors will move to a new, elevated level not experienced before."
For more information, including a concept video of the new facility, visit okcfairgrounds.com/new-coliseum.