The American Paint Horse Association (APHA) and the National Reining Horse Association (NRHA) have furthered their partnership with the creation of a new reining education module on horseIQ, APHA's popular virtual learning site.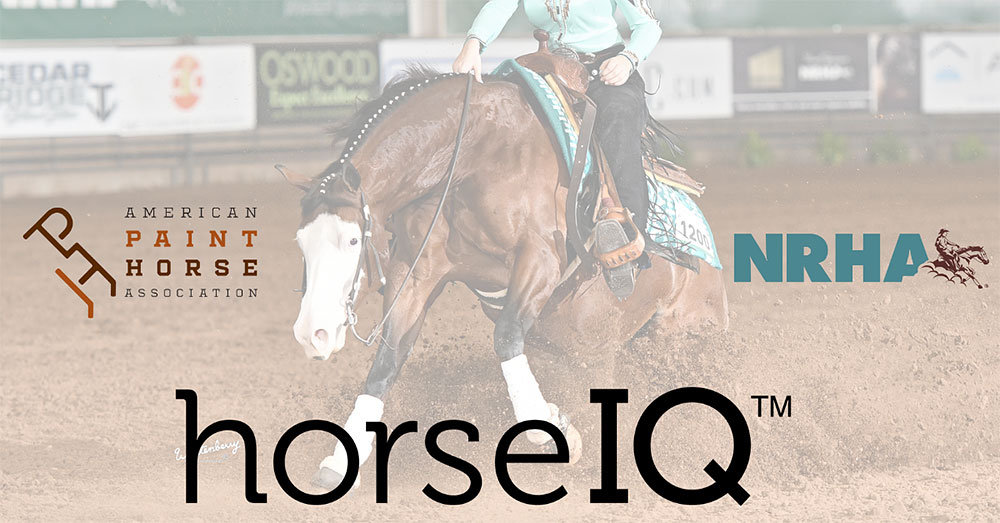 HorseIQ is an innovative online platform that provides a comprehensive range of courses designed to educate horse owners, exhibitors, enthusiasts, and judges. The platform offers discipline-specific judge education, exhibitor insight, and courses on topics such as horse health, training, and care. HorseIQ is a leading resource for horse owners of all levels.
"Our goal is to create a visual, interactive guidebook both for exhibitors and judges," said Dave Dellin, APHA chief executive officer. "We are committed to providing educational opportunities that help the equine world, and this partnership is a huge step in the right direction."
This collaboration creates a unique opportunity for APHA and NRHA members to access educational content tailored specifically to reining. The partnership enhances the educational offerings of both organizations to provide clarity and knowledge about the NRHA Judges System so that riders know exactly what judges evaluate in the sport of reining.
"The NRHA Judges Committee strives to offer our judges and members the very best in innovative education," said Patti Carter, NRHA senior director of education and officials. "We appreciate the opportunity to collaborate with APHA and horseIQ to take our educational opportunities to the next level."
APHA and NRHA encourage members of their organizations, from green reiners to owners, professionals, and fans, to take advantage of this online learning opportunity to enhance their knowledge and skills, thereby helping improve their relationships with their horses.
For more information, visit horseIQ.com.