National Reining Horse Association Million Dollar Sire Chocolate Chic Olena was laid to rest on January 22.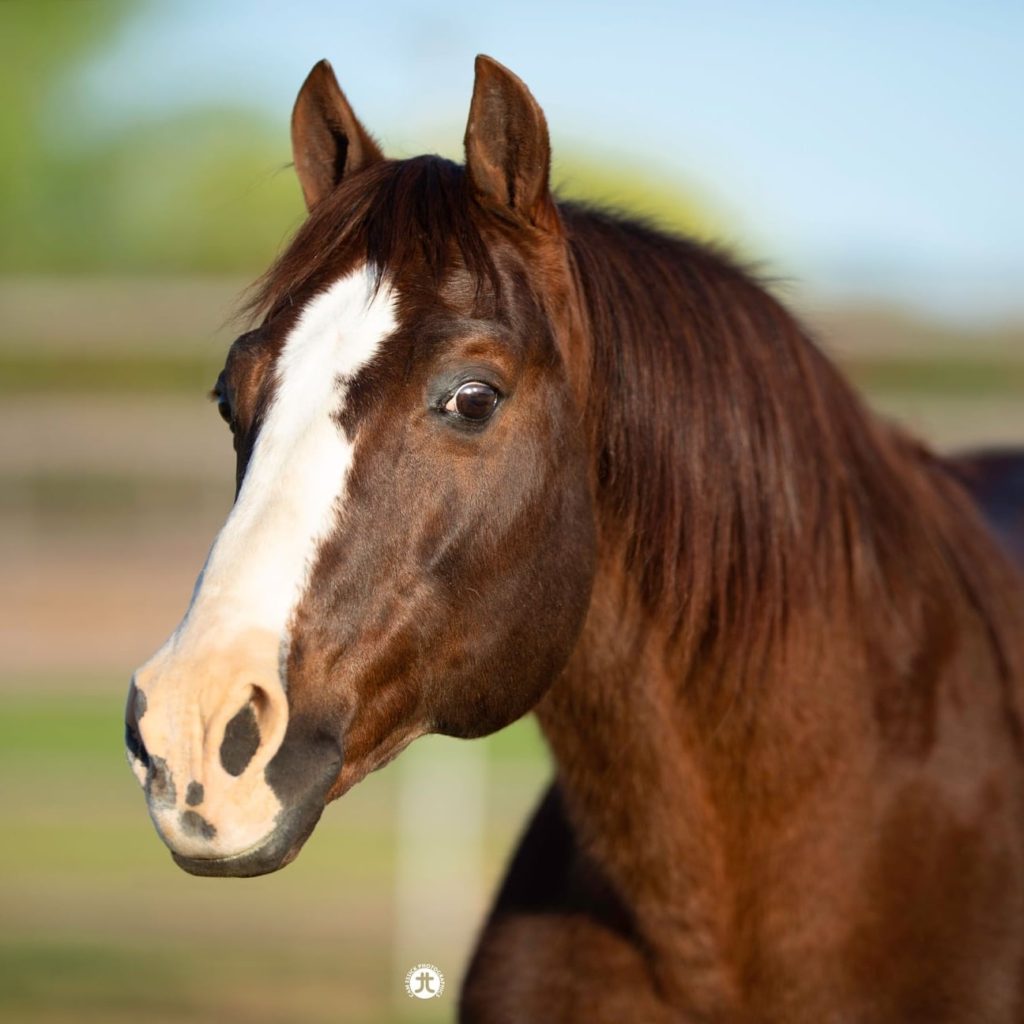 The 29-year-old stallion, by Smart Chic Olena out of Jae Bar Felcia, left his mark on the industry. With his owner Carter M Smith, he finished third at the 1996 NRHA Futurity, then the pair came back the following year to win the NRHA Derby and Super Stakes. NRHA Professional Darren Stancik and NRHA Seven Million Dollar Rider Andrea Fappani also piloted the stallion to numerous titles. Those included an American Quarter Horse Association World Championship in Senior Reining, and four AQHA Reserve World Championships in Amateur and Junior Reining.
Chocolate Chic Olena's offspring passed the million-dollar mark in earnings in 2017, with his highest money-earner, Chic Magnet, accounting for more than $139,000.
Chocolate Chic Olena's highest money earners include:
Chic Magnetic (out of Shiners Crystal) $139,507.25
Ghirardelli Chic (out of Full Sail Sue) $75,313.57
Mr Chocoholic (out of Lady Bee Great) $65,889.98
Mistresses Milky Way (out of Shiners Mistress) $62,615.91
Smart Coco Chic (out of Star Dust Dun It ) $45,785.77
On January 29, Smith posted on social media, saying,
One week ago, Chocolate Chic Olena was laid to rest at the age of 29. I've been trying to find the words all week to express what this horse means to me. He was my heart horse…. My once in a lifetime horse. He was my first real reining horse and he set the bar very high. He had a huge heart and the athletic ability and mind to match. Max, I hope you are up in heaven with Darren. He will be happy to see you.
Thank you, Tish, Jeremy, Luca, and Andrea Fappani, for taking care of Max for almost two decades. He was able to live out retirement being treated like the King he was.
Chocolate Chic Olena meant a lot to so many people. I want to thank everyone that helped us along the way. XOXO
The NRHA family sends our sincerest condolences to Carter and all of Chocolate Chic Olena's connections.