The 2022 show season has come to a close, and the National Reining Horse Association (NRHA) is pleased to announce the finalized Top 10 Standings for the 2022 year in each division — Open, Intermediate Open, Limited Open, Rookie Professional, Non Pro, Intermediate Non Pro, Limited Non Pro, Prime Time Non Pro, Novice Horse Open Level 1–3, Novice Horse Non Pro Level 1–3, Youth 13 & Under, and Youth 14–18.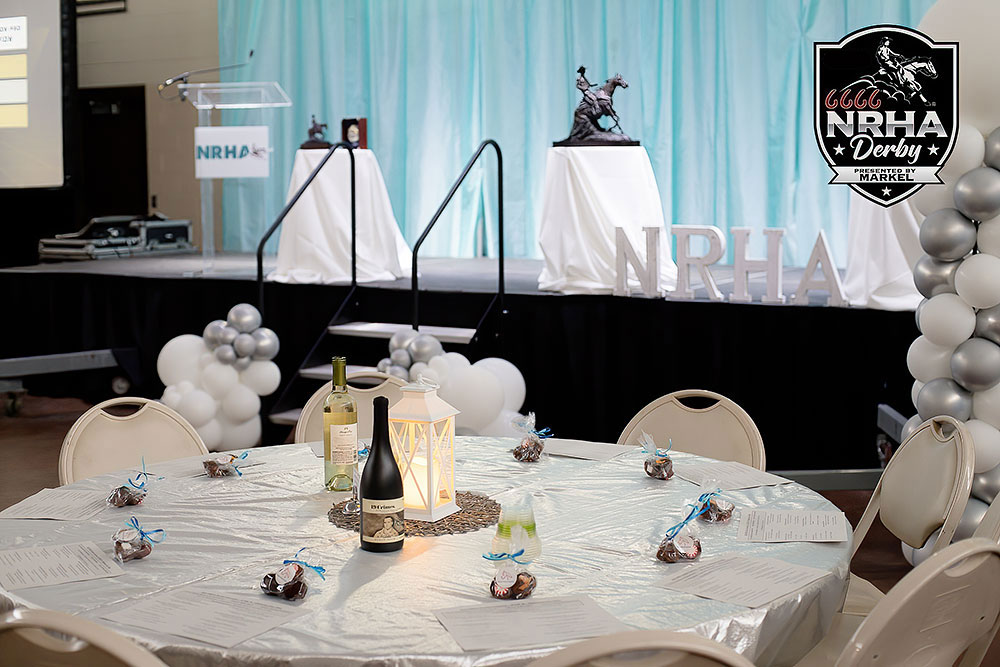 The NRHA Board of Directors plans to host a ceremony to honor NRHA Top Ten Achievers. This event will also acknowledge the Top 20 Professionals, Top 20 Non Pros, and Top 20 Owners during the 2023 6666 NRHA Derby presented by Markel held June 13-25 in Oklahoma City. Members from around the globe will be invited to the event to enjoy an evening of fun, food, and recognition. The exact date of the event will be posted as the show schedule is finalized.
Congratulations to the following 2022 NRHA World Champions:
Open
Horse: ND Pop Gun Trash
Rider: Bernard Fonck
Owner: Nathalie Derua
Location: Lierneux, Belgium
Intermediate Open & Limited Open
Horse: Sparkys Shining Doll
Rider: Tyrel Pole
Owner: Rhea Pole
Location: Gainesville, TX
Rookie Professional
Horse: Serenades Dream
Rider: Lane Beeler
Owner: Steve Gooden
Location: Westpoint, IN
Non Pro
Rider: Stephanie Blessing
Horse: Dance Gotta Gun
Location: Niederwil SG, Switzerland
Intermediate Non Pro & Limited Non Pro
Rider: Wayne Mizelle
Horse: Whizkey At Dawn
Location: Windsor, NC
Prime Time Non Pro
Rider: Lucinda Human
Horse: Made By Magnum
Location: Advance, NC
Novice Horse Open Level 1 & 2
Horse: Sergeant Fridee
Rider: Barry T. Haynes
Owner: Diane Staton
Location: Harned, KY
Novice Horse Open Level 3
Horse: Hes Throwing Smoke
Rider: Andrew G. Fox
Owner: Heather Marks
Location: Lipan, TX
Novice Horse Non Pro Level 1, 2, & 3
Rider: Melissa Wigen
Horse: Starlight Escalade
Location: Joseph, Oregon
Youth 13 & Under
Rider: Olivia C. Thompson
Horse: Skeets Forty Five
Location: Delafield, WI
Youth 14-18
Rider: Jenna Ratke
Horse: Rio One Step Closer
Location: Maidsville, West Virginia
The full list of the NRHA Top 10 Standings for 2022 can be seen here.
Congratulations to all competitors on a great year of showing; we cannot wait to celebrate with you in June at the ceremony for the buckle presentation!