Known for their heart pounding music, beards, hats, and sunglasses, ZZ Top is a legendary rock band that was formed in Houston, Texas, more than 50 years ago. On July 28, 2021, the unexpected passing of the band's bass player, Dusty Hill, shook fans around the globe.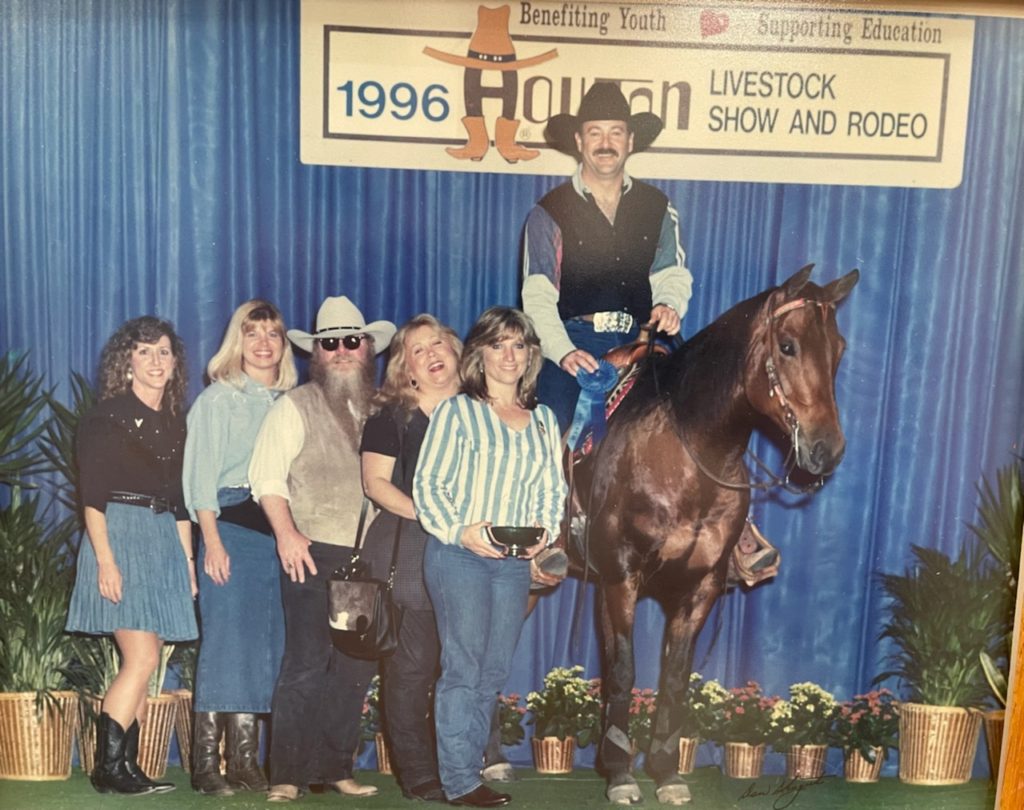 Hill was a true rock and roll icon, and was honored for his career when he was inducted into the Rock and Roll Hall of Fame in 2004 with the rest of his band.
What might come as a surprise, though, is that the Texan co-owned a reining horse named Hot Lil Codie.
It all started when Hill's 13-year-old daughter, Codie, wanted a horse. Hill and his friend, Jeff Lewis, first purchased a white half-Arabian, but another followed soon after. "Dusty went to some horse shows with me and knew that I showed reiners. He became interested in getting more involved," Lewis recalled. "I was at the NRHA Futurity Breeders Sale, and a filly came into the ring that was named Hot Lil Codie (The Hot Express X Candid Cody). Her name was spelled the same way as Dusty's daughter Codie, so it seemed like fate. She was just young, but with her breeding we decided it was worth the chance, so we bought her together. She turned out to be a really nice horse."
Hill and Lewis sent the mare to trainer Robert Chown, a multiple World Champion in both reining and reined cow horse events. The mare competed in many regional events, as well as the Houston Livestock Show and Rodeo. In Houston, Hot Lil Codie pulled double-duty, with Chown taking the Open title and Lewis claiming a victory in the Non Pro. "We won quite a few of the regional shows, and Houston was quite a big deal at the time," Chown recalled. "We also showed quite a bit at the Texas Reining Horse Association and Southwest Reining Horse Association shows."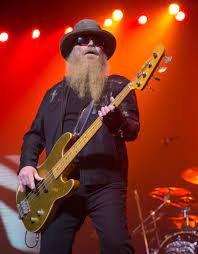 Although Chown mostly worked with Lewis, he still recalled Hill's down-to-earth demeanor. "I remember him more as quiet to be around. Every time I was around him, he was gracious and very nice," Chown shared. "I went to a ZZ Top concert in Dallas and after watching them play, we went backstage with him and it was really cool. He didn't have the big rockstar attitude that you would expect – loud and boisterous and everything else. He was just a really nice guy to be around."
After her show career, Hot Lil Codie (a full sister to Hot Coded Candy, the dam of standout show horse and sire Electric Code) became a broodmare and is now retired at Lewis's ranch in Texas. "She's getting a little swaybacked, but she's a sweetie. We have had a couple foals from her that Shelli Ries put time on and did well with," Lewis said.
Hill enjoyed attending many reining events with Lewis throughout the years, including the National Reining Breeders Classic. Lewis also was able to spend time in Hill's rock and roll world, but laughed when he added, "It could be hard to keep up with Dusty. I always said he was on rock and roll time."
Although Hill never rode competitively, he could be found in the saddle from time to time. "He never really had any ambitions to show. I would have to classify him as an owner with an appreciation of the reining industry," Lewis said.