The National Reining Horse Association (NRHA) is eager to share the announcement of the Season 3 premiere of The Last Cowboy from Academy Award® nominee and "Yellowstone" co-creator Taylor Sheridan, returning on Friday, November 18th at 10 p.m. EST on CMT.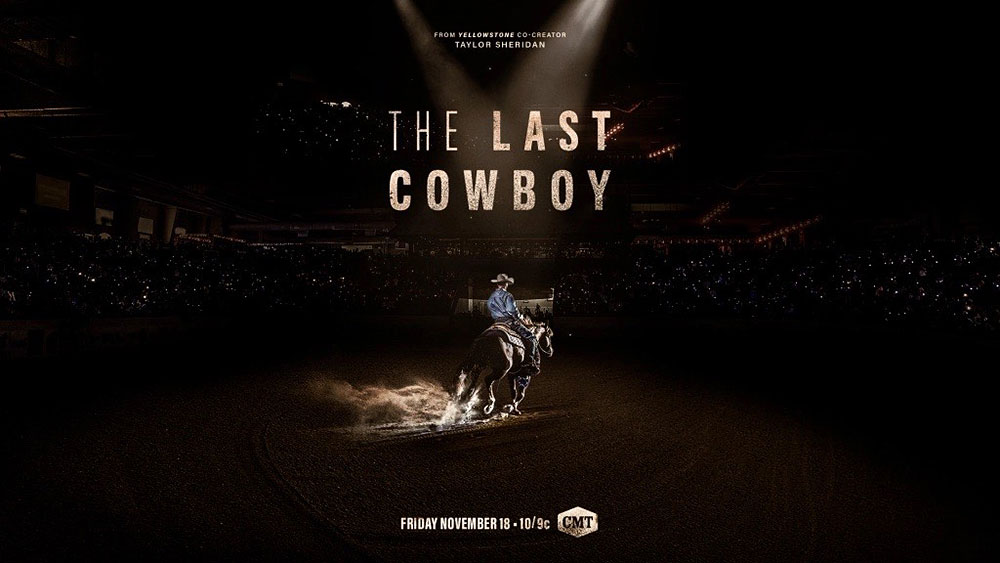 The Last Cowboy takes an inside glance into the lives of the NRHA Professional cowboys and cowgirls as they compete in the high-stakes sport of reining and gear up for the incomparable event, "The Run for a Million."
The Run for a Million, presented by Teton Ridge, is the richest event in the history of reining. Sixteen riders, including some of the most accomplished NRHA Professionals in history, will compete for a purse of $1,000,000, with $500,000 awarded to the champion.
The upcoming season dives deep into the intense preparation and training riders experience as they elevate and preserve cowboy traditions in this challenging athletic event. Sixteen riders will test their mental, physical, and emotional strength.
This year's NRHA professionals include:
Casey Deary
Andrea Fappani
Shawn Flarida
Arno Honstetter
Francesco Martinotti
Jordan McBurney
Sean McBurny
Cade McCutcheon
Matt Palmer
Nathan Piper
Fernando Salgado
Craig Schmersal
Josh Tishman
Dany Tremblay
Jason Vanlandingham
Billy Williams
The inaugural Run for a Million in 2019 generated excitement that spread beyond the world of reining to all western performance horse disciplines. Learn more about this awe-inspiring event and get to know the NRHA riders better at nrha.com/the-run-for-a-million.