Andrea Fappani, Corey Cushing and Todd Bergen introduced as inaugural members of TEAM:TR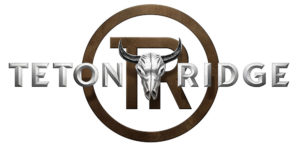 (AUGUST 2, 2021) TETONIA, IDAHO – Teton Ridge, a newly-formed brand created to preserve, promote, and protect America's western way of life announced today that three elite professional riders will be joining TEAM:TR, the equine competition component of the brand.
Together, Andrea Fappani, Corey Cushing and Todd Bergen create a powerful team of best-in-class professional riders spanning the major disciplines of reining and reined cow horse. Teton Ridge is further expanding this team to include the disciplines of cutting, barrel racing and bull riding.
Leading visionary entrepreneur and western enthusiast Thomas Tull formed Teton Ridge to honor western culture, expand interest in performance sports, and celebrate the top-tier athleticism and spirit of the men and women who compete in western riding disciplines every day. Teton Ridge is also breeding elite, equine athletes and provides programs that offer the finest quality horse and TEAM:TR trainer combinations, so the animals can reach their fullest potential.
Each horseman brings a different skillset and personality to TEAM:TR. Collectively that translates to a diverse roster of riders whose values and dedication will not only help elevate all western equine disciplines, but provide them with the type of respect and recognition they deserve.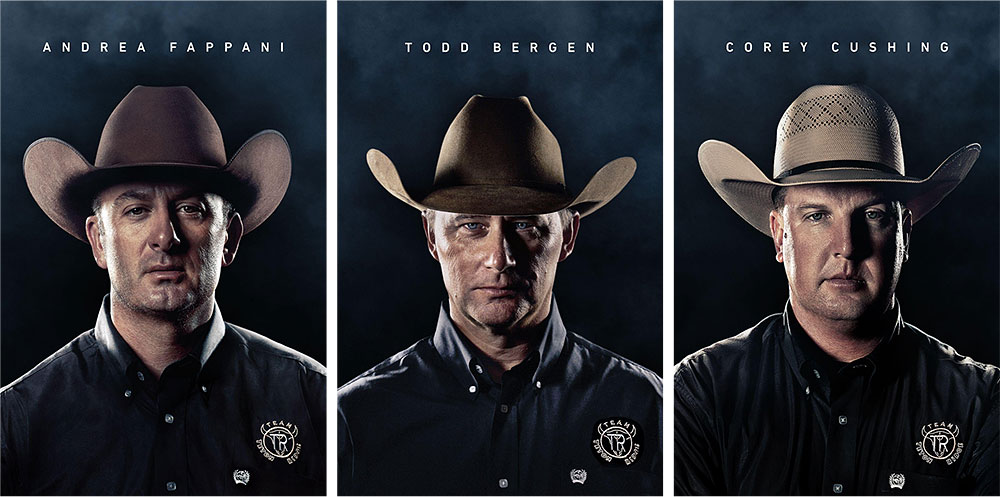 Andrea Fappani, considered one of reining's all-time greatest athletes, has captured multiple titles and won over $6 million in the saddle. Introduced at an early age to English riding and reining, Fappani has never known life without horses. He moved to the United States from his family's farm in Italy to train with Todd Bergen, become a professional rider, and be the best horseman he could be.
In 2001, after five years of training, Andrea won his first NRHA Futurity at the age of 24.
Fappani is only the second person to become an NRHA Six Million Dollar Rider. Additionally, he is a four-time NRHA Futurity Champion, a four-time NRBC Champion, an NRHA Derby Champion and has captured multiple AQHA World Champion titles.
Fappani's experience, enthusiasm and professionalism make him a crucial asset to TEAM:TR. "I'm committed to excellence with horses and always focused on what's best for each individual. That is what drives me to be the best reining trainer and showman," said Fappani. "To commit to understand the needs of a horse and how that particular horse learns is extremely rewarding. Developing confidence in each horse's athletic abilities and becoming a trusted partner in the show arena and winners circle is our goal."
TEAM:TR is "here to make a difference in western performance sports and bring them to a different level. I think that we're going to see some great changes, both in the sports and to western culture."
Corey Cushing specializes in reined cow horse and reining and is a best-in-class qualifier focused on the longevity of performance horses. Corey became involved in western performance sports at a young age. He honed his horsemanship skills under the eye of the late Noel Skinner and also John Slack directly out of high school.
Cushing had the opportunity to learn from Todd Bergen, who is widely recognized as one of the finest horseman in the business.
The assistant trainer turned athlete made his professional breakthrough at 19 when he won the NRHA Futurity Intermediate Open Championship. At the time, Cushing had only been reining for one year. Corey's dedication also earned him the title of youngest National Reined Cow Horse Association Million Dollar honoree in 2012. And in 2018, Cory became the third NRCHA Two Million Dollar Rider in history.
Most recently, Cushing captured the 2021 NRCHA Open Derby Champion title, aboard Teton Ridge's stallion, Hesa Dual Bet.
A perfect addition to TEAM:TR, Corey's experience, confidence, poise, and sense of respect have all helped elevate him and his horses to the most elite levels.
"Teton Ridge appreciates us and our horses as athletes, and they truly respect and understand the hard work and long days that go into western life and sports," said Cushing. "What drew me to join TEAM:TR is the enthusiasm and appreciation that Thomas Tull has and the multiple disciplines that Teton Ridge is involved in and will be a part of one day."
Todd Bergen, a familiar name in western sports, is a ten-time NRHA and NRCHA Futurity Champion and Reserve Champion Rider. He is the sixth NRCHA Million Dollar Rider and the first rider to achieve a Two Million Dollar status in both the NRCHA and NRHA.
Bergen started competing at the age of 11 and turned professional at 18. Todd was only an assistant when he started winning world championships. His most memorable win was in 1995, at age 25, when he won the NRHA Futurity.
Bergen's vision of the future of equine events aligns with Teton Ridge's strategies to grow western sports, noting that "the bigger the events and purses, the more people are going to want to participate and come see equine sports."
"What Teton Ridge is doing for western culture and the horse industry is something a lot of people have dreamed about for a long time. Teton Ridge is paving the way for people in the future that want to do what we do. What I can bring to the table is experience in the industry. I can help guide Teton Ridge in the right direction."
TEAM:TR is elevating western sports by assembling a roster of the world's most elite western riders and broadening audience appeal and participation.
###
About Teton Ridge
Teton Ridge is a multi-platform brand devoted to the iconic American Western way of life and western equine sports. Teton Ridge will create a team of elite equine riders from multiple disciplines, invest in the breeding and training of the most sought-after pedigrees in the quarter horse industry and engage audiences to elevate and expand western equine sports through innovative technology. Additionally, Teton Ridge operates a philanthropic foundation that provides invaluable funding for land stewardship, fosters community by preserving the American West's cultural heritage, and ensures the future of ranching and riding sports. For more information about Teton Ridge, please visit tetonridge.com or @tetonridge on Instagram @tetonridgeusa on Facebook.
About TEAM:TR
TEAM:TR, the equine competition component of the Teton Ridge Brand, is assembling a roster of the world's most elite western riders to elevate equine sports while also broadening audience appeal and participation. Simultaneously, they are training and breeding the next generation of high-performance Quarter Horses to strengthen the breed based on superior bloodlines and genetic traits. Additionally, Teton Ridge is planning a new state-of-the-art training facility at TR9 Ranch in Weatherford, Texas, to be one of the world's most advanced and innovative equine training facilities. For more information about Teton Ridge, please visit tetonridge.com or @tetonridge on Instagram @tetonridgeusa on Facebook.
Contacts: Katie Harvey
KGBTexas Communications
(210) 410-1139
katie@kgbtexas.com
Cody Shown
KGBTexas Communications
(210) 913-2639
codys@kgbtexas.com
The National Reining Horse Association is not responsible for the information contained in this press release. Please contact the author or submitting organization for further information, requests, or questions.