Anderman and Fuchs Elected Incoming Regional Directors
The elections for the 2022-2023 South Central and East Central Regional Directors concluded on Wednesday, September 15, 2021. The votes were counted and the winners named. Ann Salmon Anderman will represent the South Central Region and Margaret Fuchs, the East Central Region.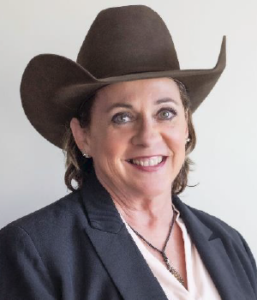 Margaret Fuchs, from Canfield, Ohio, has had a lifelong passion for reiners having become hooked on the sport while she attended the University of Wisconsin-River Falls. There, she was taught by NRHA Professional and Judge Larry Kasten who was one of her professors. Her love for the event never waned, and she has enjoyed great success both in and out of the show pen.
She has served on the NRHA Judges Committee and various Affiliate Boards. She is currently an NRHA Professional, an AQHA and NRHA Judge and head of human resources at SCF Bedding, Inc, and the incoming East Central Regional Director. With her new position, she looks forward to implementing programs to encourage greater participation at the affiliate level and trying to improve communications.
"I was really excited to get the call to hear that I had won the position of East Central Regional Director. I want to extend my sincere thanks to everyone that took the time to vote for me. I am looking forward to the opportunity of being a part of the Board of Directors of NRHA," Fuchs said. "[With my position,] I hope to create an informational round robin within our region where owners, trainers, exhibitors, breeders and sponsors can communicate their questions, concerns or suggestions to me so that they can be then relayed effectively to the rest of the board. Ultimately, the growth of our great sport of reining is the goal for all of us, and I'm really glad that I get to be part of it at this level."
With over 15 years of experience as a horse trainer, Ann Salmon Anderman is heavily involved in serving the reining industry. The Pilot Point, Texas resident is a lifetime NRHA member who currently serves on the NRHA Board of Directors as well as the Judges, Nominating/Governance, and Stewards Committees. Additionally, she has served as a past chair of the NRHA Judges Policy Review Task Force and Judges Work Environment Task Force.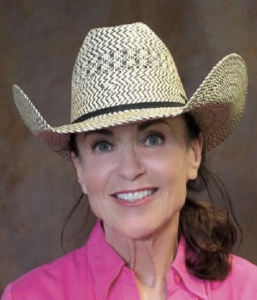 "I have had the honor of serving on the NRHA Board for the past few years, and I look forward to continuing to serve the reining industry," Anderman commented.
She is also a member of the NRHA Judges Teaching Panel, which includes the preparation and evaluation of judges' teaching and testing materials. She also served on the Southwest Reining Horse Association
(SWRHA) Board of Directors for over eight years and was the president of the NRHA Affiliate for three years.
With a focus on grass-roots members, Anderman was among the first to advocate for Green and Ride & Slide riders adding year-end buckles to ensure that all levels of competitors have a place to show and be recognized for their accomplishments. She firmly believes that it takes all levels of competitors to create a healthy NRHA environment.
Anderman has traveled around the world as a judge and clinician and has officiated two NRHA European Futurities. As a matter of fact, she was chosen as an NRHA Volunteer of the Year for her dedication and service to NRHA.
The new Regional Directors will serve two-year terms commencing on January 1, 2022. For more information, visit NRHA.com/elections.