The National Reining Horse Association has a history steeped with great and dedicated horsemen and women. In 1986, the NRHA created its Hall of Fame to recognize these individuals, their achievements, and their contributions to the industry.
Following the August presentation of the NRHA's Hall of Fame Committee's recommended nominees, the Board of Directors and past Hall of Fame inductees voted to approve Jose Vazquez and Doug Carpenter for induction into the NRHA Hall of Fame.
Also announced was the selection of Charles Vaughan as the NRHA Dale Wilkinson Lifetime Achievement Award recipient for 2021.
"It would be hard to find many NRHA members who would not recognize the contributions of Jose Vazquez and Doug Carpenter, even though they earned their spot in NRHA's Hall of Fame by different avenues," noted Past NRHA President and Hall of Fame Committee Chairman Mike Hancock. "While a lot of our newer members might not be as familiar with Charles Vaughan, if you look back over the years, he has continuously supported the industry in a variety of ways. I look forward to honoring all three of these individuals in December."
On Wednesday, December 1, these honorees, as well as 2020 NRHA Hall of Fame inductees the late Sally Brown and the late Jerry Kimmel, and 2020 NRHA Dale Wilkinson Award recipient Mike Carrier, will be recognized and celebrated during Sliders' Night Out presented by Toyon Ranch. The formal induction ceremonies were not held in 2020.
"Sliders' Night Out presented by Toyon Ranch is a must-attend event on the social calendar for our reining community. There is such excitement at being able to finally recognize all of these honorees," said Leslie Baker, Executive Director of the RHF. "We also will celebrate 20 years of the Reining Horse Foundation. It will be a special night to reflect on reining history and look to the future!"
Jose Vazquez – NRHA Hall of Fame 2021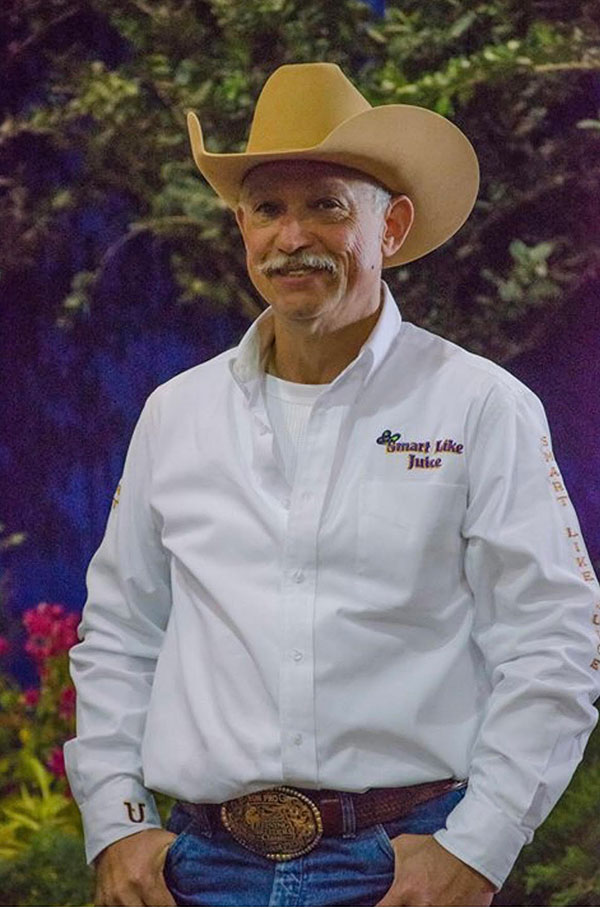 Known for his boisterous personality and go-for-broke showmanship, Jose Vazquez began his reining career almost three decades ago. In that time, he has achieved what few in the association have, reaching Million Dollar status as a rider, owner, and breeder.
Dottie Smith, president of the Midwest Reining Horse Association, has watched his progress in the show pen. "Jose has been a member of our affiliate since the 1990s and earned his first major paycheck in Gordyville in 1999. He brings his seemingly tireless enthusiasm for reining – and life – to each of our events. Luckily for us, his zest for the world of reining is infectious," she said.
NRHA Hall of Fame couple Barb and Dick Waltenberry, who have documented great – and small – moments in reining for decades, recalled how in the beginning of his career, Vazquez would buy a video of every one of his runs. "He did that to study and learn. He'd give us a bunch of cash, and tell us that when it ran out to let him know and he'd give us more," the couple wrote. "His pride in his daughter, Mariana, was unrivaled. Like many parents, he is delighted when she outscores him."
Vazquez's enthusiasm for learning about the sport helped him first become an NRHA Million Dollar Rider in 2015, and his lifetime earnings in the show ring have just passed $1.5 million.
His biggest win to date came in 2009 at the National Reining Breeders Classic, when he rode Wound By Juice to win the Level 4 Championship, worth $37,783. He returned to the NRBC winner's circle in 2018 on Like Shiner for an additional $30,000 in earnings.
In 2003 he won the Non Pro Level 4 Reserve Championship at the NRHA Futurity, winning $24,664 on Sugar Like Juice, and took third, and $18,457, in 2019 on Xtra Winding Step. Rounding out his top five wins was his 2012 NRHA Derby Non Pro Level 4 Championship on Moonshine Juice, where he won $15,604.
A common thread among Vazquez's winningest horses? They're typically ones he bred and raised, and many are sired by his standout stallion, NRHA Four Million Dollar Sire Smart Like Juice. Under Smart Like Juice's name, Vazquez's equine business Smart Like Juice LLC recently became the newest NRHA Two Million Dollar Owner.
Hancock noted, "Jose got into reining later in life, bought a super horse in Smart Like Juice, and it's rare you don't see him winning, whether it's breeding or showing. One of the attributes we look at for the Hall of Fame is character. Now, we have plenty of characters in the Hall of Fame, but Jose, with his family values and involvement in the industry, is the epitome of great character."
NRHA Past President Bill Bradley echoed those sentiments before his passing in 2018, commending Vazquez's excitement about both reining and the NRHA. "Jose's substantial accomplishments as a showman, owner, and a breeder are easily found within the record books of NRHA. I want to address the intrinsic. I have never witnessed an NRHA member who is more passionate and enthusiastic about the sport. He is constantly observing, analyzing, studying, and discussing the sport of reining both domestically and internationally," Bradley shared. "Jose has also invested a tremendous amount of money into our affiliate programs via donations and sponsorships of shows."
When the Asociacion Mexicana de Reining A.C. NRHA Affiliate hosted the club's inaugural reining event in Mexico in 2003, Vazquez traveled from Illinois to attend. "Since then, he has always helped this sport grow. We are proud to support Jose's nomination to the NRHA Hall of Fame," shared Carlos Hernandez, president of the Asociacion Mexicana de Reining A.C. NRHA Affiliate.
Whether it's in the show pen, through breeding great horses, or supporting his fellow reiners, there is no doubt that Jose Vazquez will continue to be a part of the reining industry for years to come.
Doug Carpenter – NRHA Hall of Fame 2021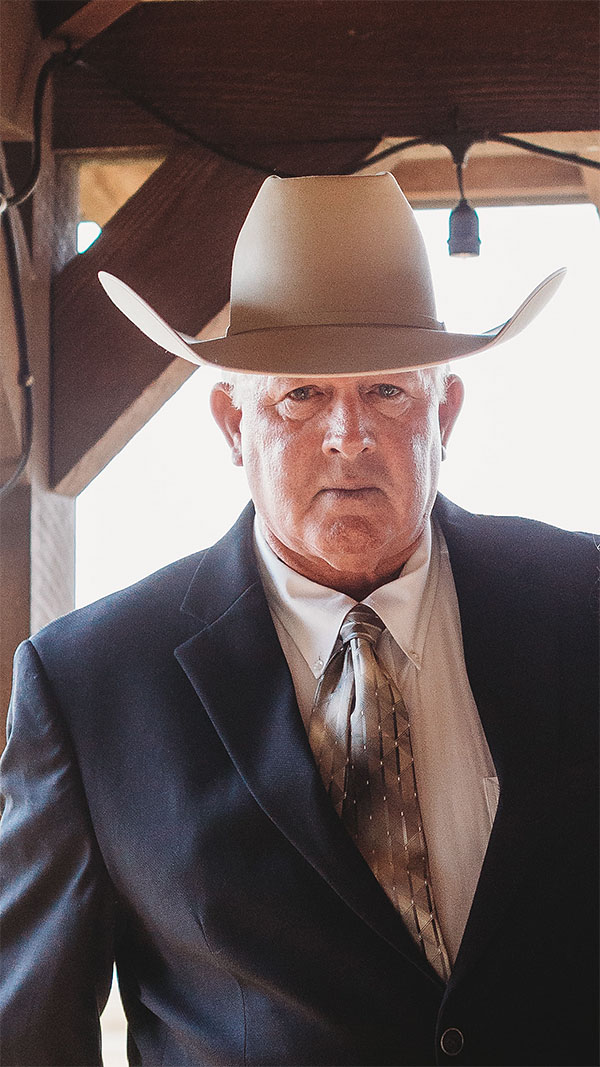 The equine industry mourned the loss of Doug Carpenter when he passed shortly before the 2020 NRHA Futurity. Friends and acquaintances remember the man as a mentor, a representative for the discipline, and the quintessential horseman.
"Doug made incredible contributions to NRHA in numerous ways. He served on the NRHA Board of Directors and Executive Committee for several years. While contributing as a Gold level donor to the Reining Horse Foundation, Doug created revenue and recognition for the Foundation through the Celebrity Slide with the Professional Bull Riders and the 'Make a Wish' Foundation in Oklahoma City," recalled friend, NRHA Hall of Fame member, and former NRHA President Frank Costantini. "He was instrumental in the push for global recognition of our sport, including reining's acceptance as the first Western discipline recognized by the Fédération Equestre Internationale."
Tales of Carpenter's love for horses abound. He was born in the late 1950s in Rhode Island, and always loved horses. When he was just 13 years old, he hitchhiked to Columbus, Ohio, to attend the All American Quarter Horse Congress. He knew he was hooked.
Eight years later Carpenter took a job with trainer Tommy Manion, and that fall, showing at the Congress for the first time, he rode 2-year-old Good Lookin Babe to a reserve title.
According to GoHorseShow.com, "A few years later, having grown frustrated with showing, Carpenter decided to trade horses for NASCAR and move to North Carolina. Thinking the 1981 AQHA World Championship Show would be his last, he didn't even bother to change out of his work shirt when he showed Karen Sullivan's 3-year-old mare, Miss Docs Melody, in the first go of junior western pleasure. He placed first in the prelims and came back in front of a crowd of more than 6,000 people to win his first AQHA world championship. Needless to say, Carpenter ended up staying with horses."
Carpenter continued to show successfully in the National Snaffle Bit Association, earning more than $70,000 in Lifetime Earnings. He moved to the western performance horse world in the early 1990s, representing and selling standout individuals such as 1992 NRHA Futurity Champion Boomernic, 1999 National Reining Cow Horse Association Futurity Champion Smart Zanolena, 2003 NRCHA Futurity Champion Chics Magic Potion, and 2007 World's Greatest Horseman Champion Light N Fine. He also bought or sold other top performers including Jac Be Quick, Roosters Wrangler, Hes Dun his Time, and Bueno Chexinic.
In 2018, Carpenter began providing support to the NRHA Markel Futurity Sales, which flourished under his long-time relationships throughout the horse industry and vision for achieving big goals.
"His knowledge, guidance, and leg work to promote the NRHA Sales resulted in an improved sale and stronger market for yearlings, broodmares, and show horses," noted Melanie Smith, one of the many who nominated Doug to the NRHA Hall of Fame.
Smith also recalled Carpenter's little-known contributions to the sport. "Doug liked to work behind the scenes. The contributions he made to this association and its members may never truly be seen. He was a mentor to so many people in the industry, and a true ambassador for the sport."
Carpenter was also one of the visionaries behind the NRHA Futurity Challenge, the goal of which is to substantially increase the purse at the NRHA's most prestigious event. In 2020, the group managed to double the added money for the Adequan® North American Affiliate Championships, guarantee $60,000 to the Level 4 Non Pro Futurity Champion, and awarded a historic quarter-million dollars to the 2020 Level 4 Open Futurity Champion. Thanks to the momentum he helped create, the 2021 NRHA Level 4 Open Futurity Champion will win an unprecedented $350,000.
Hancock also noted Carpenter's penchant for privacy. "I met Doug probably 40 years ago, and he was very quiet and private about many areas of his life. The one thing that always impressed me about him, though, was that you never heard a conversation about Doug that had a negative note about him."
Carpenter, the quintessential horseman with an eye for greatness, continues to impact the industry through the many horses he bought and sold, and with his legacy of working tirelessly to promote reining, and reiners.
Charles Vaughan – NRHA Dale Wilkinson Lifetime Achievement Award 2021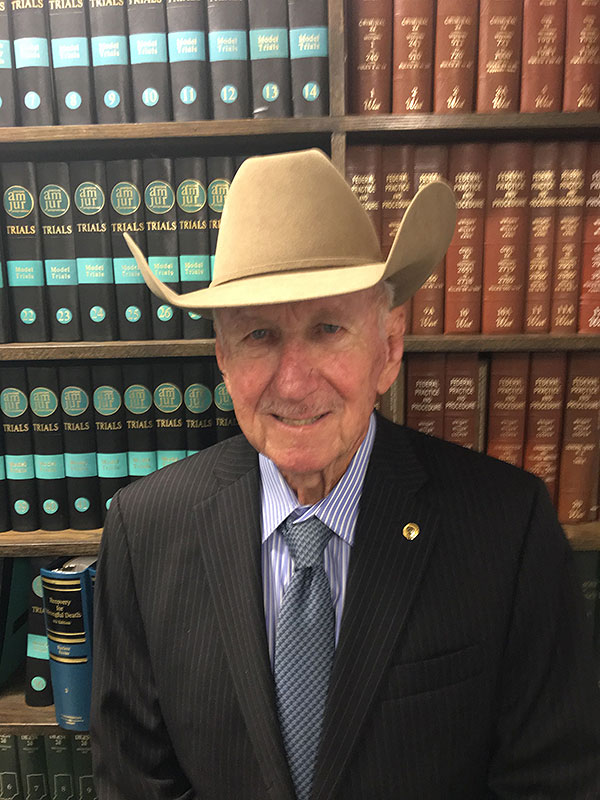 In the mid-1980s, a landmark case in Indiana resulted in laws that, to this day, prevent discrimination in the workplace against people with AIDS. A young man, Ryan White, had contracted the disease after receiving an injection to treat his hemophilia. White's school determined he could not attend due to his AIDS status. The conflict grew, eventually culminating in a grueling nine-month trial. Thanks to the dedication of his lawyer, Charles Vaughan, White eventually regained his rights to attend school, and the enactment of the Ryan White act helped lessen discrimination against AIDS victims across the country.
Vaughan, of Lafayette, Indiana, has a life outside the courtroom and can be found at reining events across the country. "If you look back over the years, Charles has owned great horses, supported horse trainers, and has contributed greatly to the industry over the years," Hancock shared. "He's also been successful in the show pen. I believe he's one of the oldest – if not the oldest – to win a bronze trophy, which he did so at the age of 90."
An advocate for doing what's right, Vaughan was instrumental in the move of the NHRA Futurity from its home in Ohio to Oklahoma City.
Dedicating himself to be the best at everything he did helped Vaughan create an impressive group of horses. His broodmare Ms Hollywood Showtime, whose lifetime earnings exceed $350,000, produced the NRHA Hall of Fame mare Miss Tinseltown. He also bred Ima Best Buddy, winner of the 1999 All American Quarter Horse Congress Open Reining Futurity and Wimpys Show Stopper, earner of more than $60,000. He also bred and raised Tinseltown Lil Step, who went on to produce both Smart Tinseltown and Smart Lil Step.
"To say that he was instrumental in creating a dynasty and bettering the bloodlines of the reining horse is undoubtedly an understatement. To this day Charlie still actively competes and shows the horses he loves so dearly in the sport that he has given so much of himself to," noted NRHA Six Million Dollar Rider Shawn Flarida. "The impact Charlie has had on the reining industry since the sport's inception is almost immeasurable. He is a man of distinguished character, generous spirit, and unbridled enthusiasm both within the horse industry and throughout his personal and business life."
Flarida added, "Charlie was one of my very first clients when I started my business. He took a big chance on believing in me, and we quickly became lifelong friends. I have learned so much from him. His enthusiasm and zeal for life, love, and horses has been incredible, and to this day serves as inspiration for me.
Recognition Ceremony
Vazquez, Carpenter, Vaughan, Brown, Kimmel and Carrier will be honored at Sliders' Night Out presented by Toyon Ranch on December 1 at State Fair Park in Oklahoma City during the NRHA Futurity. For details on how to become a Hall of Fame table host or major event donor, contact RHF Executive Director Leslie Baker at lbaker@nrha.com or (405) 946-7400, ext. 106.