There has never been anything cold about SG Frozen Enterprize, unofficially the National Reining Horse Association's newest Million Dollar Sire. From the beginning, the son of Frozen Sailor out of RS Rose SJ by SJ Enterprise was on fire, wowing audiences, making fans and showing incredible ability.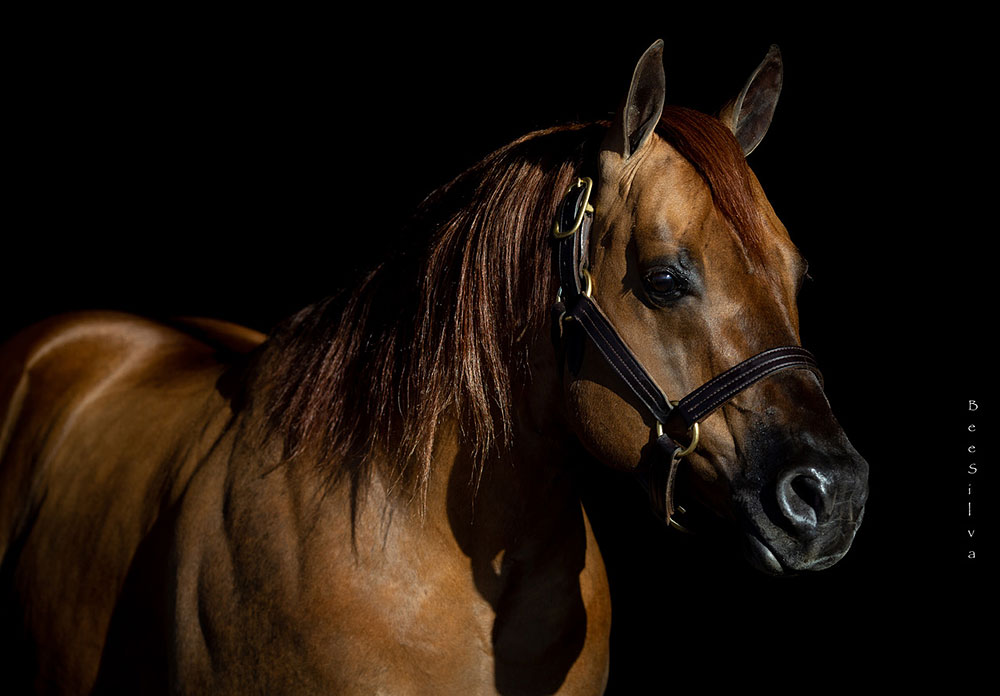 He moved into the spotlight when Mirko Midili rode him to sweep the Italian Reining Horse Association Futurity in 2012. NRHA All-Time Leading Rider Andrea Fappani saw the video of that winning run and showed it to Silver Spurs Equine owner Michael Miola. Miola remembers being more than impressed. "I said he looked like something special," he shared.
Both men felt "Iceman" was an outstanding show horse and the ideal stallion to bring to the United States as an outcross. Fappani convinced then-owner Marco Franchini to send the stallion over.
Iceman arrived in the states just weeks before the 2013 NRHA Derby, and when Fappani rode him the first time, he immediately felt his instincts had been right on point. Miola agreed, so negotiations to purchase the horse began.
Fappani piloted Iceman to the Reserve Championship of the 2013 High Roller Reining Derby and finished fifth at the NRHA Derby. During the Derby, the sale was completed, and Iceman became Silver Spurs Equine's newest stallion prospect. The following year he was ninth at the NRHA Derby and took third at both the Cactus Reining Classic and the High Roller Reining Classic Open Derbies.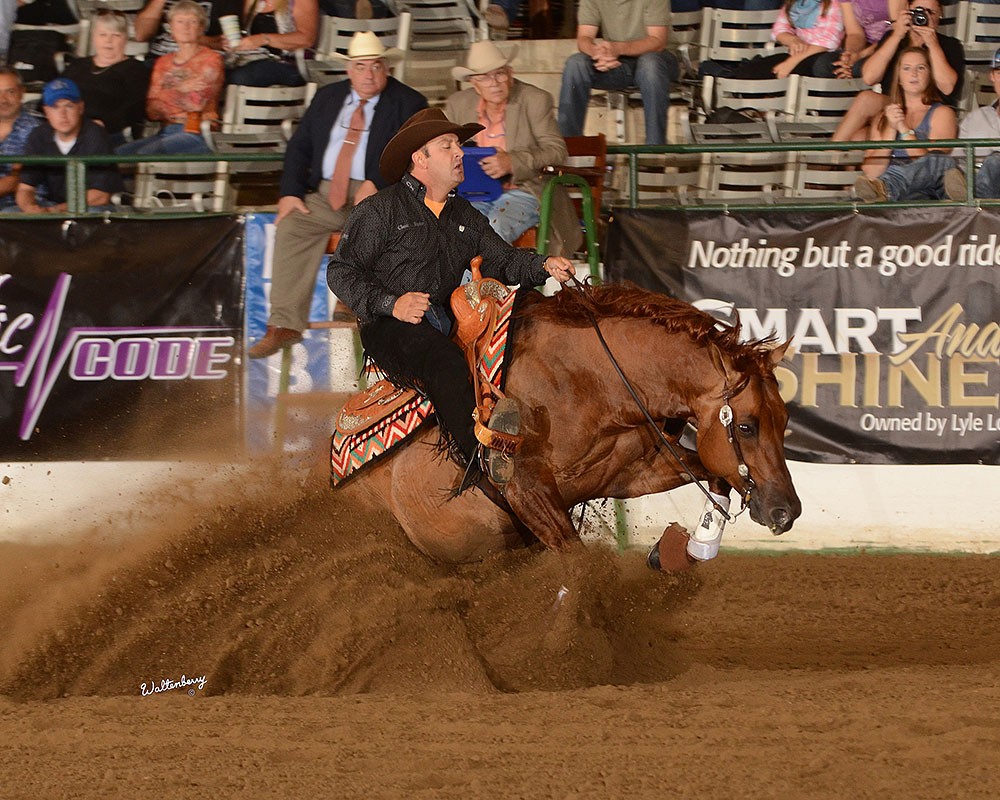 Fappani typically only shows horses he's had in training since their 2-year-old year but made an exception for Iceman, even though it took extra work to get together with him. He consistently scored between 222 and 225, but Fappani felt certain that the horse could do better with time. He was proven right when the pair won the 2014 American Quarter Horse Association Junior Reining World Championship with a score of 229.5.
The following year Fappani and Iceman won the National Reining Breeders Classic Open title, the Cactus Reining Classic Derby Championship, and fourth at the NRHA Derby.
As Iceman reached the end of his derby years, with lifetime earnings of more than $274,000, it was time to enter the next phase of his career as a breeding stallion. Despite breeding to a small, but select group of mares, success came early.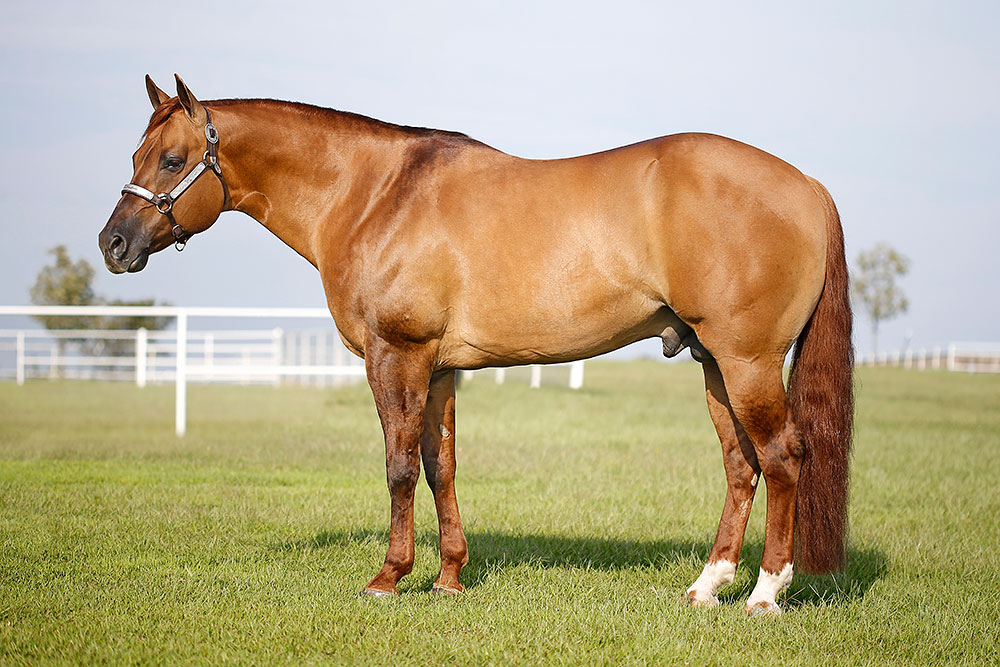 There were only two foals that were NRHA nominated in Iceman's first foal crop, which arrived in 2015, but one of those was Icecube (out of Taris Designer Genes by Mr Boomerjac), the horse Tish Fappani rode to win the 2018 NRHA Level 4 Non Pro Futurity. Icecube is currently SG Frozen Enterprize's top earner, leading an impressive list of other performers.
SG Frozen Enterprize Top Money Earners:
Icecube (Taris Designer Genes) $171,808
Ice Face (Dun Painting My Face) $97,615
Whizsicle (Miss Whizzletown) $92,565
A Cool Back Story (Skeets Chexy Nic) $59,588
Electric Enterprize (Electric Genes) $42,901
Xtra Ice Ice Wimpy (Wimpy Little Sinbar) $33,058
Talladega Ice (Skeets Chexy Nic) $32,910
TR Ice Ice Baby (Ms Whiz Dunit) $29,772
Frozen Gambler (Surprise Me Gamble) $28,843
CO Frozen Asset (Top Sail Cheetah) $28,402
Sarah Flarida, Silver Spurs Equine Oklahoma ranch manager, noted, "Iceman is one of the kindest, friendliest studs I've ever been around. He loves people, and his foals seem to all have that same personality."
Not only does Iceman brand the foals with his demeanor, most generally have his signature physical features. Miola explained, "Most of them are red duns. You can instantly pick them all out in the pasture. They are all just mini-Icemans!"
Flarida added, "We are thrilled at how many of his offspring are able to compete at a high level and seem to improve with age, and we look forward to following their success."
Learn more about SG Frozen Enterprize by visiting the website or following the stallion on Facebook.