In 1994, a spindly-legged, sorrel colt made his first appearance, and while he was admired by many, no one could have guessed the horizons that he would reach. Born under the ownership of National Cutting Horse Association icon Lindy Burch of Weatherford, Texas, the colt, by elite stallion Smart Little Lena out of Jessies Oak by Docs Oak, was named Smart Like Juice. Reining enthusiast Justin Zimmerman saw the colt's knack for reining and bought him in a partnership with his father, Vaughn Zimmerman.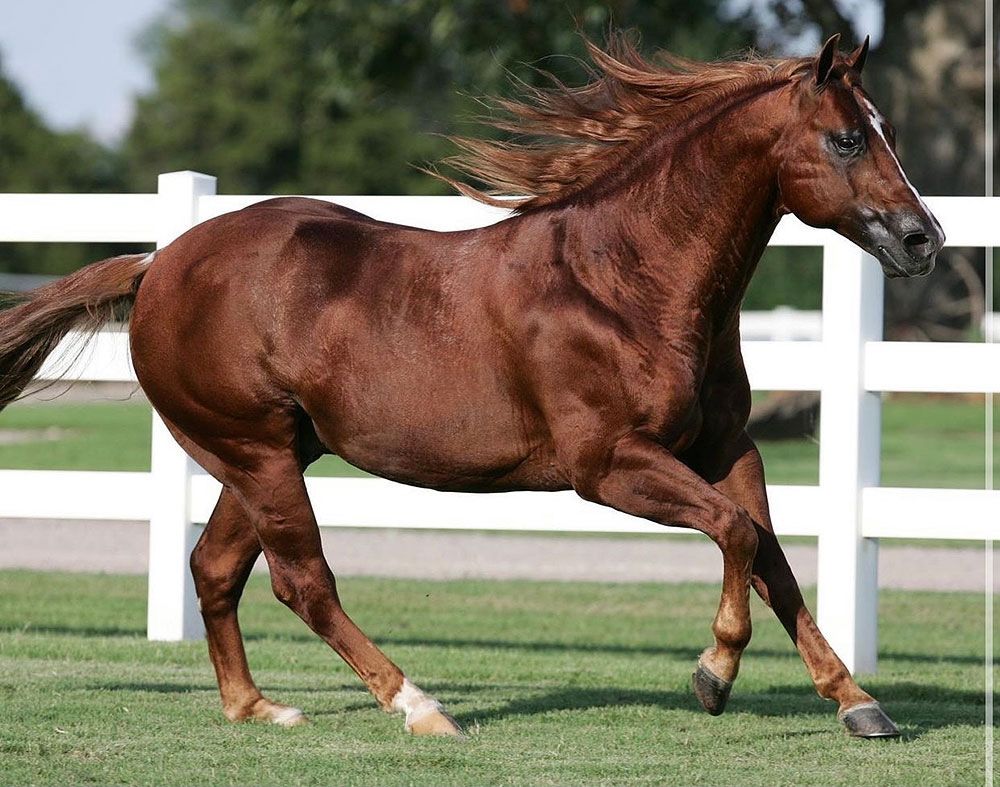 Justin said, "I was always a fan of the Smart Little Lenas, and he was royally bred. He had great conformation, just stunning to look at. We bought him in December with some cutting training on him, but he transitioned to reining in a very short time. He was always so pleasant to be around and just wanted to please from day one."
Vaughn added, "It was very common back then to buy reining futurity prospects from those cutting horse sales. That horse caught our eye because he moved extremely well, and you could see by the way he stopped when they were working him on a cow how he would do well in the reining pen."
As Smart Like Juice, known simply as "Juice," grew and developed, he confirmed Zimmerman's impression of reining ability. The colt was brimming with athleticism and had an uncanny way of understanding what was expected of him. Through training, he was willing and eager to learn. As time went on, he matured to have a beautiful rabicano coat pattern that further added to his distinction.
Juice was teamed up with NRHA Lifetime Achievement Award winner Ken Eppers early in his show career and won the 1997 SRHA Open Futurity right off the bat. He went on to finish 7th in the 1997 National Reining Horse Association Open Futurity, but by then, he had already caught the eye of new reining enthusiast José Vazquez.
Vazquez had just watched his first NRHA Futurity in 1996. Then, while attending a smaller futurity in Minnesota the following year, he saw what he believed to be the most beautiful horse yet. He kept track of the animal showing under Eppers until one fateful day. He was visiting renowned trainer Ed Fear when a man appeared asking if Fear would be interested in training a horse for him. In the video he showed of that horse, Vazquez caught sight of the beautiful rabicano stallion he had been following. He pressed the man for information, and by 11 p.m. that day, Vazquez owned his dream horse.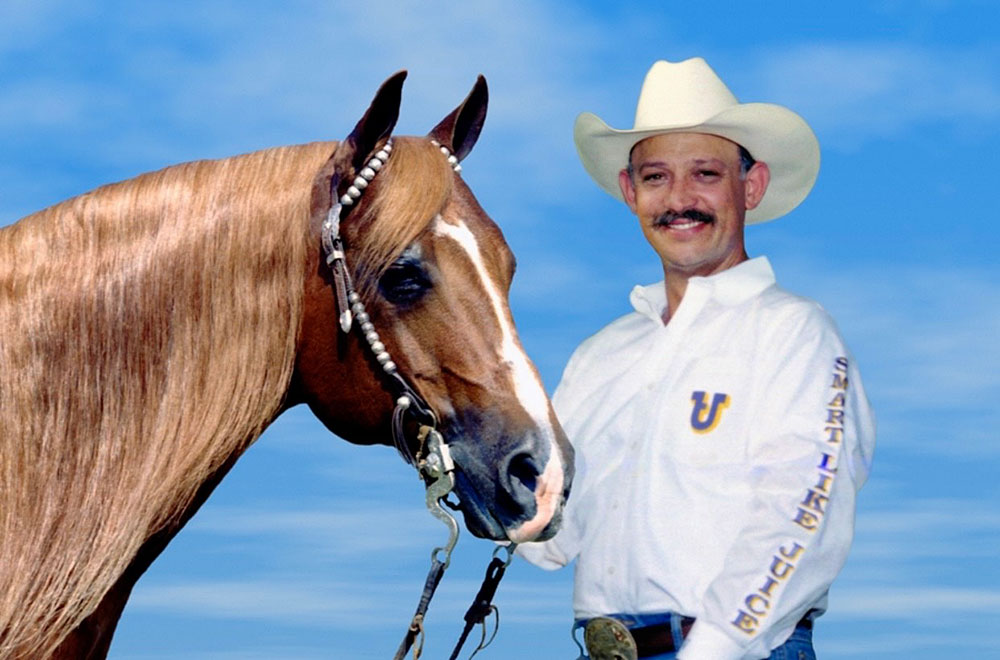 The names José Vazquez and Smart Like Juice would become synonymous with success over the next 25 years. After Vazquez bought Juice, he kept him in training with Fear, who rode him to great achievement, but it was in the breeding barn that Juice's name became legendary.
Vazquez was new to reining, and to the horse industry in general, when he purchased Juice. He said, "I didn't know anyone. I didn't know anything about breeding, but I bought this horse that I thought was so beautiful. After Ed rode him for a few days, he said, 'José, I don't think you have just a show horse. I think you may have a breeding stallion, too!' So, I went out and bought two mares."
Vazquez later laughed at himself because, at that time, he didn't know what he didn't know. Of the two mares he'd acquired for his new stallion, only one of them was bred for reining. She was a daughter of Hollywood Jac 86 and had only earned $800 showing, but when paired with Smart Like Juice, the mare went on to produce more than $117,000.
Some years later, Vazquez had learned more of what it took to produce champions and to make a name in the reining horse breeding world, so he started finding better mares for Juice. In his opinion, the best mare was Wind Her Up Shiner (Shining Spark x Wind Her Up Doc) who earned $33,000 in the show pen. She was never bred to any other stallion but Smart Like Juice, and she became a Million Dollar Dam the very weekend that Smart Like Juice passed away. The magic match produced 25 surviving foals that carried her to that milestone.
Overall, Juice has sired more than 700 foals that were recorded with NRHA, and 58% of those earned money making him a $4 Million Sire and Vazquez a $2 Million Breeder. Juice's get are known for being good-minded, trainable, athletic, willing and versatile. They are sought after by Rookies and Non Pros for their easy demeanors and Open riders for their commanding arena presence and extraordinary athleticism. In addition to outstanding ability, they are also known to last.
Vazquez threw his whole heart behind his stallion and has, himself, won over 83% of his more than $1.6 million in NRHA lifetime earnings on horses that trace back to Smart Like Juice. Juice was inducted into the NRHA Hall of Fame in 2017 and was joined by Vazquez in 2021.
Juice lived out the last several years of his breeding career under the care and management of Mary Hannagan at Hannagan Farms in Gifford, Illinois. She said, "In 2007, Ed Fear called to ask me if I would stand Juice for José. Juice was an incredible show horse with heart and longevity that he has passed to almost all his foals. He was certainly a life-changing horse for me. José & Juice have had such an amazing journey – Hall of Fame, $4 Million Sire, $1 Million Owner and $2 Million Breeder! I am so thankful I was given the chance to breed the mares and foal the babies! It's amazing how one incredible stallion can do so much for so many!"
Smart Like Juice died peacefully in his stall at Hannagan Farms on Friday, August 5, 2022, and while the reining community will mourn his loss, the reining dynasty he created lives on.