The National Reining Horse Association (NRHA) Markel Futurity Sales cast off the cold weather, attracting enthusiastic buyers to a crowded sale ring, with bidding reflecting a still-hot market for the sport. The 2022 sale featured 195 horses, up from 168 in 2021, racking up total ring sales of $5,520,900 and an average of $30,231 overall.
The sale kicked off at the Oklahoma State Fairgrounds December 1 with the annual breakfast sponsored by Q Stallions, followed by the National Youth Reining Horse Association (NRHyA) Stallion Breeding auction, netting the group nearly $30,000 for its coffers. A breeding to Spooks Gotta Whiz, owned by Michelle Anne Kimball, was the high seller with a bid of $5,800 from Frank Shumate and Kelsie Beal.
Hip no. 250, Chex N The Trash, a 2021 palomino colt by Gunnatrashya and out of the Nu Chex To Cash mare, Snip O Chex, scored the highest overall selling price of the day when he sold for $130,000 in the Elite Yearling Sale. Consigned by Cooper Smith of Whitesboro, Texas, he sold to Anne Tournay of Belgium. The Elite Yearling Sale saw 72 horses presented to buyers, ringing up total sales of $2,985,500 with a ring average of nearly $41,000. Sixty-six head were sold for a total of $2,790,500, bringing a sold average of $42,280.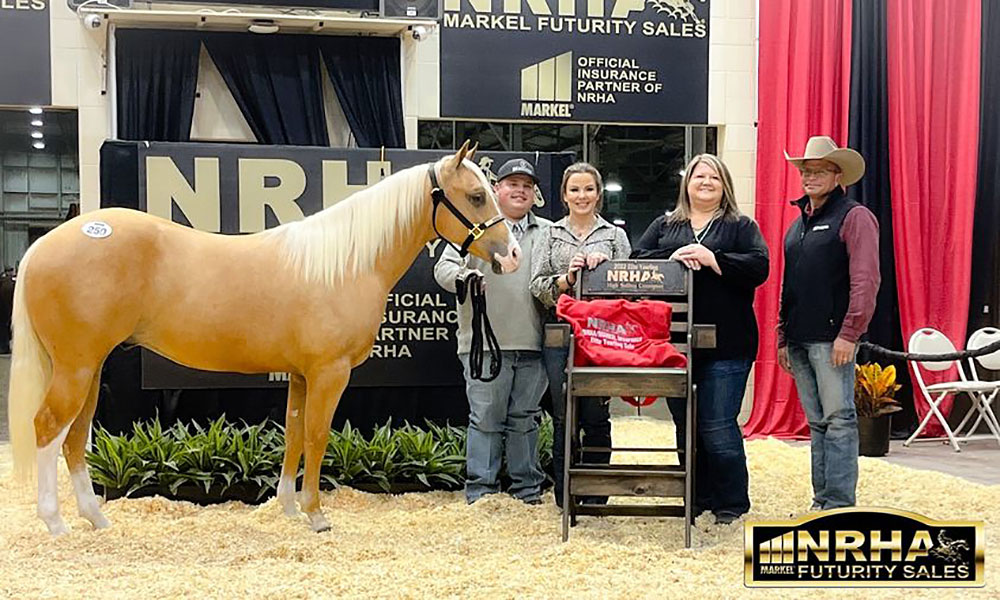 Bringing the top price in the Preferred Breeders Sale was Hip No 328, A Gal With A Gun. By Gunner and out Roxanne Winder by Docs Sidewinder, the 2006 bay mare was consigned by Shelli Ries and sold to Jim Pirtle of Florida for $110,000. The Preferred Breeders Sale showed an increase in consignments from 29 in 2021 to 47 in 2022, for total ring sales of $1,243,000 and an average of $26,447. Unofficially, 44 horses sold for $1,159,500, averaging $26,352.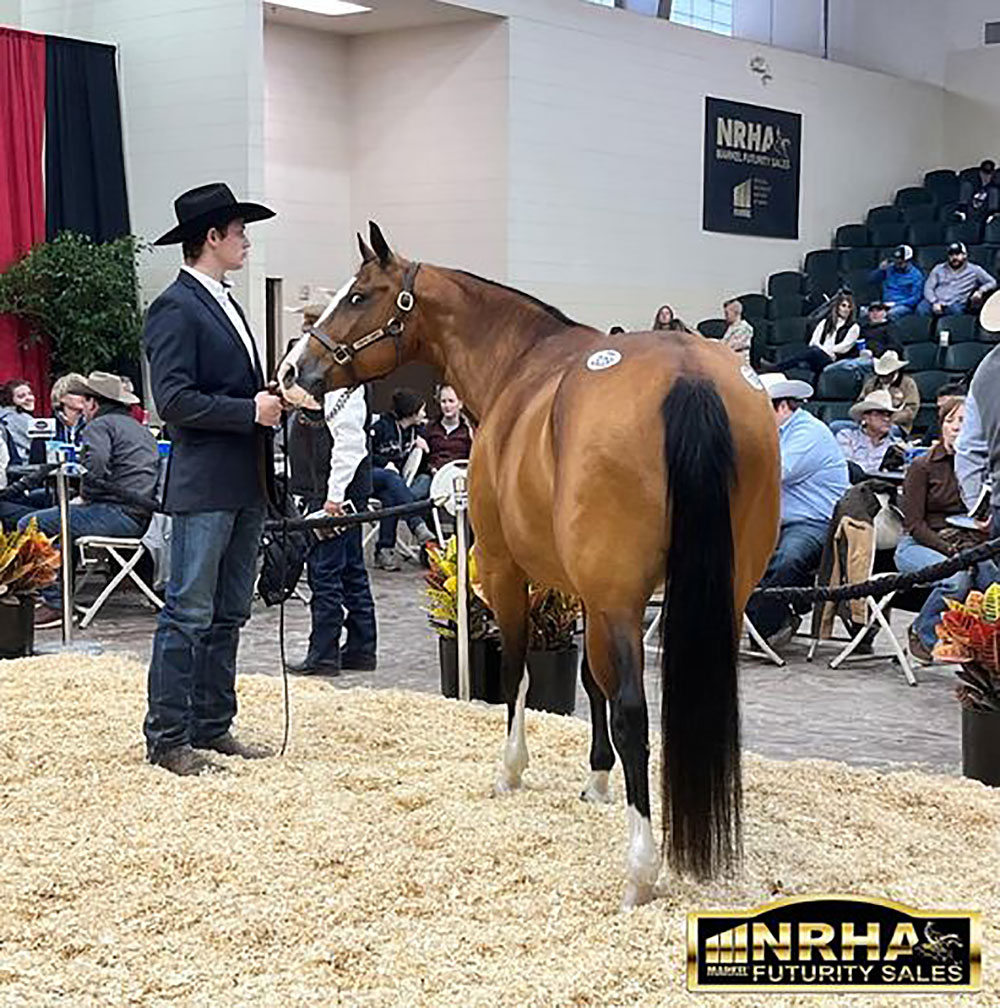 In the Premier Sale, B&K Leasing gained the advantage over the buying field, placing a winning bid of $87,000 on Hip no. 405 Spooks Buckaroo. By Spooks Gotta Whiz and out of Wanda On Line by Shine On Line, the 2021 dun colt was consigned by Deleu Ranch. A total of 63 horses brought a final figure of $1,390,300, for a ring average of $22,068, while 59 head sold for a total of $1,296,600, with a sold overage of $21,976.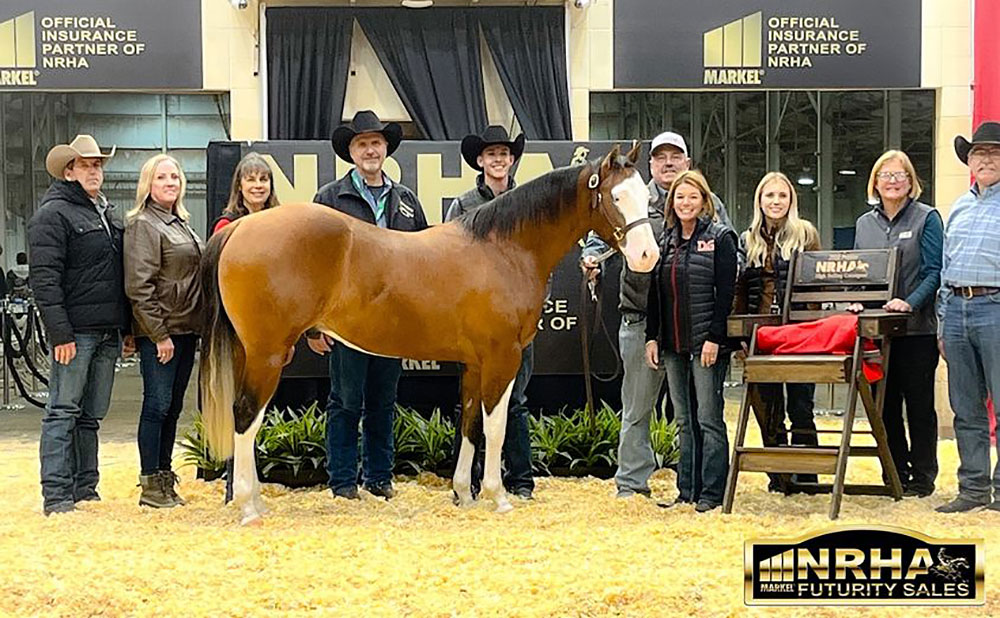 In the Performance Horse Sale, which replaced the Prospect Sale, Gotta Turn It Up, another son of Spooks Gotta Whiz, brought the top price. A 2020 APHA/AQHA colt of Blazed Commander by Commanders Nic, the bay consigned by Alan and Allison Chappell captured a bid of $80,000 from buyer Donald Schanche. The Performance Horse Sale prices totaled $266,700 with an average of $24,245.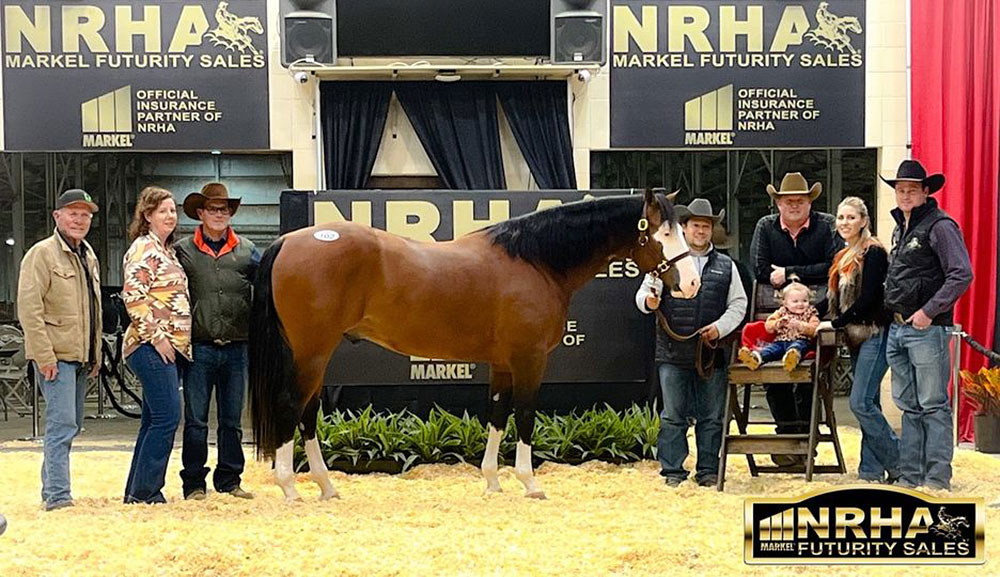 Prices and totals reflected above are unofficial. Final prices will be posted at nrha.com.