The reining bug is catching on in the land down under, and that was evident during the 2021 National Reining Horse Association Oceania Affiliate Championships, which were held February 27–March 5 in Weribee, Victoria, Australia.
It was during that inaugural event that National Reining Horse Youth Association members formed the first-ever Oceania Youth Council with the goal of promoting the sport of reining and increasing the number of youth members in the Oceania Region.
"The Youth Council will educate members at their local shows about NRHyA programs and create stronger bonds throughout the year, not just at the state shows or Oceania Championships," noted Sara Honegger, NRHA Director of Marketing and Youth and Affiliates Programs. "I'm very excited to watch the Council grow and spread their knowledge about reining."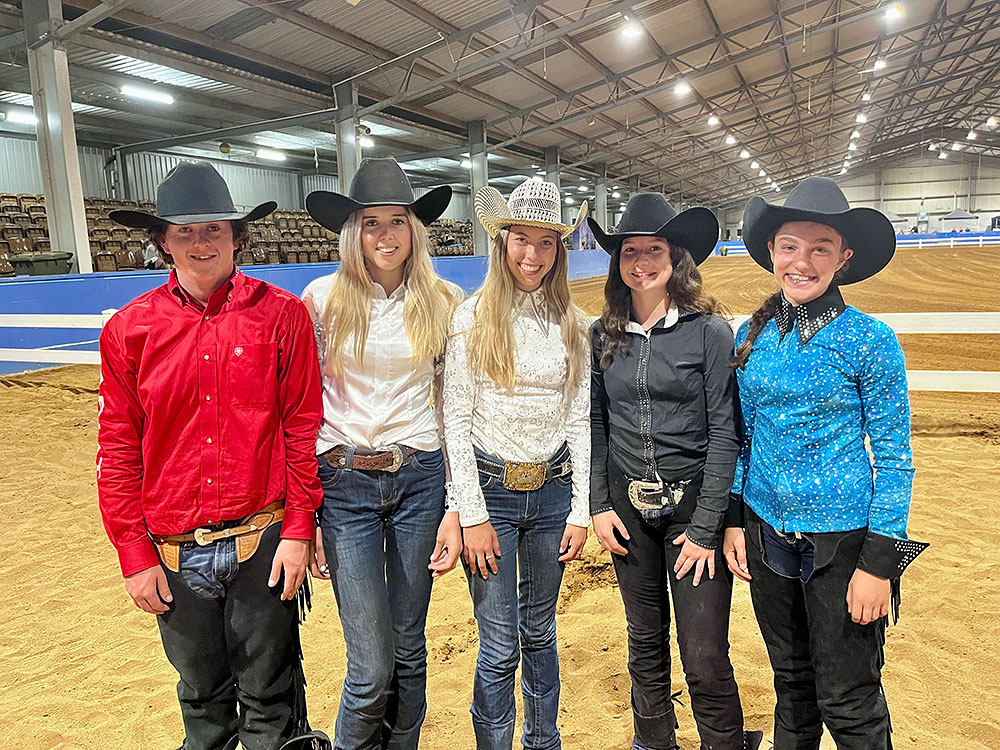 Elected to the Council were:
President: Tahlia Noonan; Lancefield, Victoria, Australia
Vice President: Minna Baxter; Newham, Victoria, Australia
Treasurer: Hope Kelderman; Glenburn, Victoria, Australia
Secretary: Katia Sonsini, Donvale, Victoria, Australia
Historian: Jhi Watts; Briagolong, Victoria, Australia
Honegger and Sam Oldfield, Director of International Affairs and Development, had traveled to Victoria for the Oceania Affiliate Championships and was able to spend time with the numerous NRHyA members. "From the moment we arrived at the Oceania Affiliate Championships, their desire to learn everything they could about NRHyA was apparent," Honegger said. "They are incredibly passionate young men and women who want to make a difference in their region. We felt the creation of the Oceania Youth Council, much like the European Youth Council, would be a great next step."
Read more about the Oceania Youth Council in the May issue of the NRHA Reiner to learn more about each member.
To keep up with the latest information, follow NRHyA on Facebook and Instagram. Additional information about the Oceania region can be found at facebook.com/oceanianrha.