The city of Maryborough in Queensland, Australia, is the birthplace of Mary Poppins' author Pamella Lyndon Travers. It's fitting that the picturesque and historical town has been chosen as the location for the 2022 National Reining Horse Association Oceania Affiliate Championships, where magical moments and memories will be plentiful. The Championships will be held October 25–30.
The inaugural event, which had been slated for 2021 but was postponed due to the worldwide pandemic, was hosted by the Victorian Reining Horse Association and held at Werribee Park National Equestrian Centre in Victoria.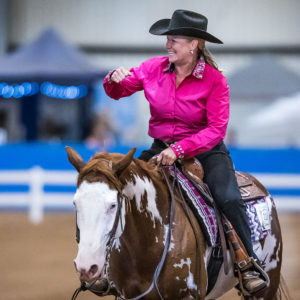 Despite adversity due to the pandemic and weather, the event was phenomenal. "It was a massive success," noted Sara Honegger, NRHA Director of Marketing who oversees the Youth and Affiliate programs. "There were more than 500 entries, and the atmosphere was incredible."
Sam Oldfield, NRHA Director of International Affairs and Development, echoed that sentiment. "The VRHA did an excellent job in not only taking on the challenge of running this event in this format for the first time but also in creating a successful and safe environment where our reining family could come and compete and also have fun," she said. "The success of this event has given much hope and light to the future of reining in the Oceania region, and the NRHA Oceania Council is proud to announce that the 2022 NRHA Oceania Affiliate Championships will be held in Queensland by the Calliope Sliders Reining Horse Club."
The Affiliate Championships for 2022 will be held with the NRHA Oceania Queensland State Championships hosted by the Calliope Sliders Reining Horse Club.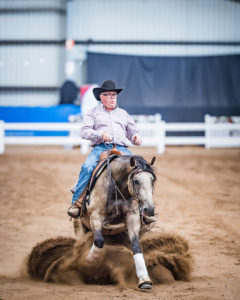 The CSRHC was formed in 2013 by Ed Smith of Ed Smith Reining and Performance Horses. "We are a not-for-profit club based in Calliope Queensland, inland from Gladstone," noted Tracee Sharp, CSRHC secretary. "We are passionate about reining and are committed to the growth of reining throughout Queensland and Australia. The Sliders are a hardworking, fun-filled, family-oriented organization. We are proud to be a part of the NRHA family and hold a seat on the Oceania Council."
The CSRHC management committee includes President Ed Smith, Vice President Paul Sharp, Secretary Tracee Sharp, and Treasurer Katrina Beale.
For more information about NRHA Oceania, follow the group on Facebook here.
Connect with the CSRHC on Facebook here or find them on the website here.
Action photos by Stephen Mowbray Photography