With an exciting backdrop of the Non Pro Finals of the 6666 National Reining Horse Association presented by Markel, the Novice Horse Open competitors took over the Adequan® Arena on Friday, June 24. Four champions were crowned across three classes, with High Point awards given in all three levels. There were familiar faces, newer names, and impressive displays of athleticism by the equine athletes.
Novice Horse Open Level 3 (2) Champion and High Point – Genuinely Jo & Jack Daniels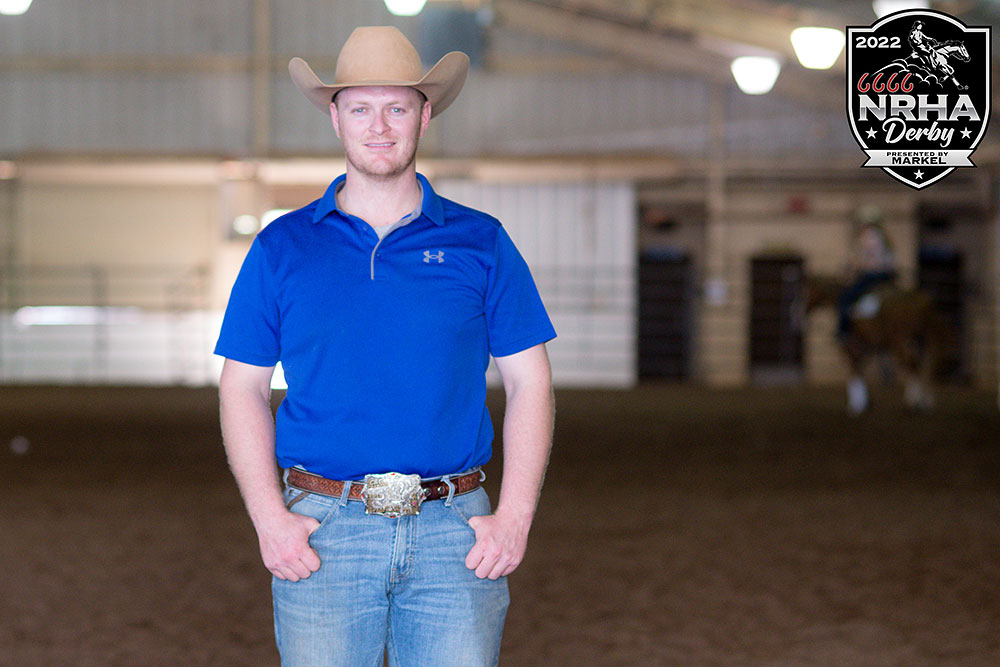 The week hasn't gone to plan for Jack Daniels, but that didn't keep him from climbing aboard Genuinely Jo and bringing home the Novice Horse Open Level 3 (2) Championship and the Montana Silversmith's High Point buckle.
Scoring a 143.5, Daniels and the accomplished show mare earned $602.
"I think my wife felt a little sorry for me this week. I've had a bit of a rough week and she was just good for me in there," Daniels said. "Today I was thinking 'Don't screw up.'"
The six-year-old was started and trained by wife Kaci O'Rourke and Daniels – who has previously focused on riding two-year-olds.
"I'm a little green in [the show pen] because I've rode two-year-olds and that's kind of been my thing. To go through the pattern on a horse of that caliber is very nice," Daniels said. "I want to thank my family. They got me over here first from Australia, and my wife is my rock. She's my everything. I also thank my assistant."
Novice Horse Open L1 (2) & Level 2 High Point – Jared Leclair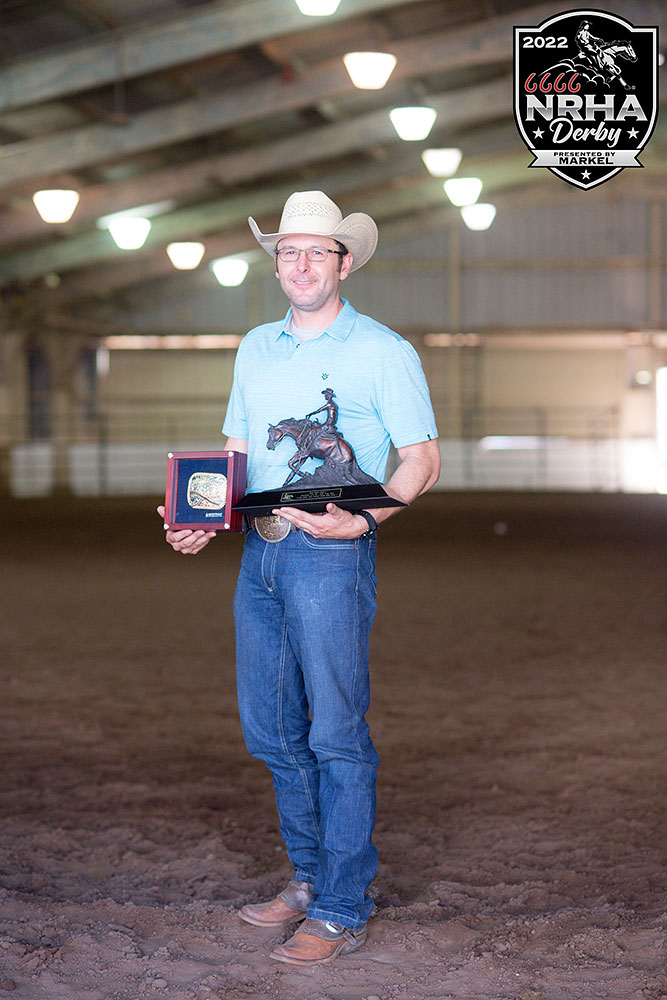 Friday afternoon in the Adequan® Arena at the 6666 NRHA Derby presented by Markel, Jared Leclair won big, taking first place in the Novice Horse Open L1 (2) on one horse and the High Point Montana Silversmith's championship buckle in the Level 2.
Leclair won the Level one with a 143.5 on Alpha Coronalastchic, a four-year-old gelding, owned by Kathleen Roach. Alpha Coronalastic is by Wimpy Chic and out of One Last Corona.
"He'll make Kathleen a really nice show horse," Leclair said. "I let the horses tell me how much to push them, and he stepped up to the occasion."
Leclair took the High Point honors with Gunningthebay, by NRHA Four Million Dollar Sire Gunners Special Nite out of Dun It In The Bay, owned by his wife Karla.
Leclair's program has been successful with this mindset, and showing different horses throughout the week has helped him stay in a competitive frame of mind.
"I adjust how I show depending on the horse I'm riding," he said. "It's just in the moment, and I'll change my thought process while I'm in the pen. I trust my program and my horses that they're going to take care of me."
He will show again Saturday in the Open Derby Finals. Leclair thanked his wife and also NRHA Three Million Dollar Rider Tim McQuay for all of their help during the week.
Novice Horse Open Level 1 High Point – Spooks Golden Tune & Shauna Larcombe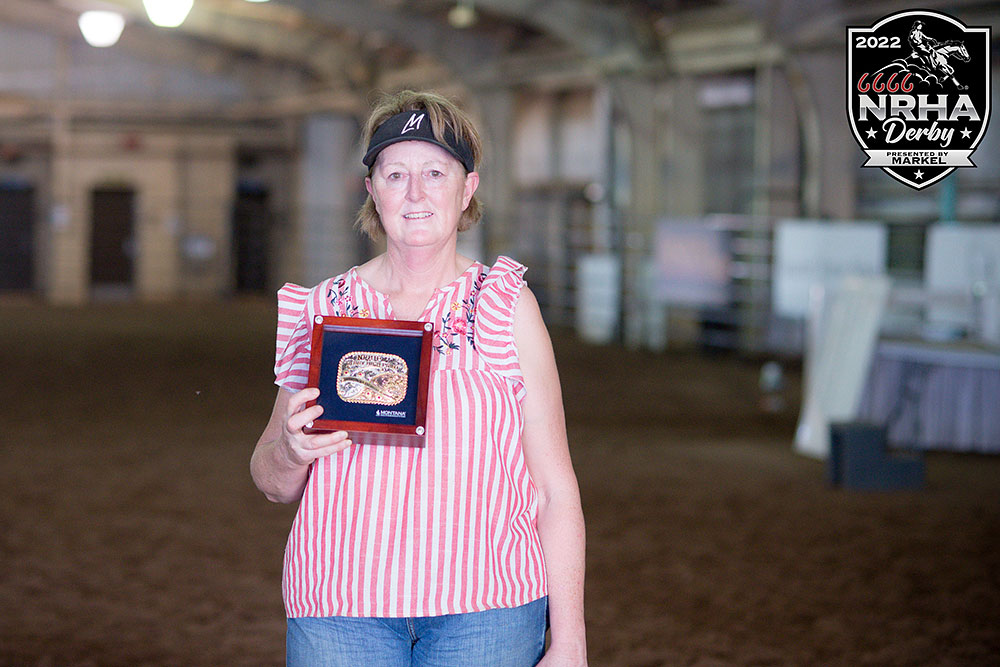 The High Point Montana Silversmiths buckle in the Novice Horse Open Level 1 was awarded to Shauna Larcombe and Spooks Golden Tune Friday afternoon. Spooks Golden Tune is by NRHA Four Million Dollar Sire Spooks Gotta Whiz out of HA Lenas Tune, and Larcombe was very happy with the four-year-old mare's consistency.
"I kind of wanted to take it easy on her because it is so hot," Larcombe said. "She's done a good job, especially after being up here for 10 days."
The pair scored a 142 and a 142.5 to win the high point, and Larcombe was careful not to overdo training or warming up as they prepared for their runs. After the Derby, they will head home to take a couple of weeks off before preparing for some schooling shows and then possibly the Tulsa Reining Classic. Larcombe thanked her owners, Angelina and Sandra Widmoser.
"I'm really happy to give them something back in their investment and keep them excited about the game," Larcombe said.
Novice Horse Open Level 2 (2) Champion – Zapp & Ryan Rushing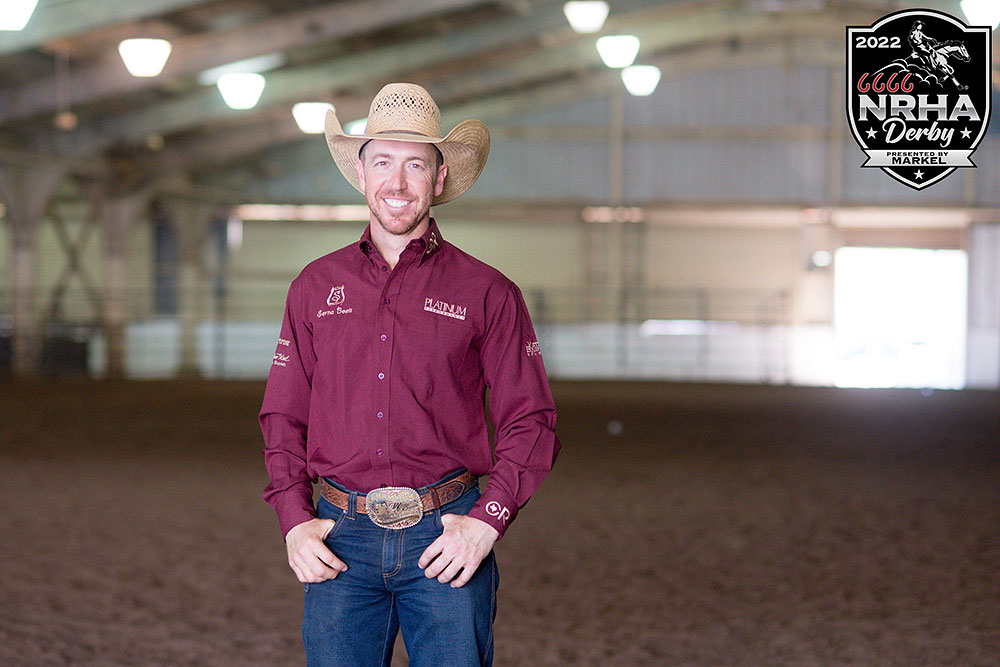 An electrifying run of 144.5 netted Zapp and Ryan Rushing the Novice Horse Open Level 2 (2) Championship, earning $751.
"We turned and circled really good in the Derby – but I didn't get him stopped how I wanted to. I just wanted to take him in the pen again, warm him up and see if I can improve while we were here. We had a nice run, and he's a great show horse," Rushing said.
Zapp (Spooks Gotta Whiz x Clearin The Smoke) is owned by Goose Creek LLC and was bred by Diane Beckmann.
"He has a fantastic personality [and] he can turn like a rocket," Rushing said. "It's just been a process of me getting with him."
Next for Rushing and "Duke" is Las Vegas, where Rushing plans to show the stallion in The Run For A Million $100,000 Shootout.
"I think he's enough horse to do it," Rushing said. "His owner Robert Peterson is just a fantastic owner to have. He has great horses and gives me a lot of opportunities so I'm really thankful."