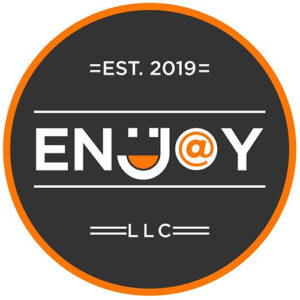 The National Reining Horse Association welcomed a bevy of new partners in the 11th hour of 2021, including Enjoy LLC, based out of Whitesboro, Texas. Owners Stefano and Elena Ronco of Italy partnered with longtime friend and NRHA Professional Francesco Martinotti to create the business.
"Enjoy LLC was created by Stefano and Elena, who have been clients and friends of mine for a long time," Martinotti explained. "It is their dream to own and care for exceptional horses in the reining industry. They are passionate about every part of the industry, from breeding to the show pen and everything in between. It's all about the horse for them!"

Martinotti and the Roncos' relationship began many years ago in Italy. "They were my clients there, and were actually the first people to buy a horse from me when I was only 17 years old," Martinotti recalled. "When I moved to the United States in 2016, they came to visit and said they wanted to start something here."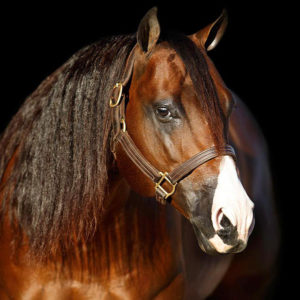 One of the first horses purchased by Enjoy LLC was Smoking Trash, by NRHA Four Million Dollar Sire Gunnatrashya out of NRHA Million Dollar Dam Snip O Gun.
With Martinotti at the reins, Smoking Trash was a 2019 NRHA Futurity Level 4 Open Finalist and has made the finals at every major event since his career began. At the 2021 The Run For A Million presented by Teton Ridge, Martinotti guided the stallion through an impressive and flawless pattern in the $100,000 Shootout. That score qualified the pair for the 2022 The Run For A Million Invitational.
"We knew from day one that he was going to be special, and he has proven us right time after time. Each year he shows tremendous growth and strength in the show pen," Martinotti said. Smoking Trash will stand for the 2022 breeding season at Foals-R-Us, also an NRHA Corporate Partner, in Whitesboro, Texas.
According to Martinotti, joining the NRHA Corporate Partner family served dual purposes. "We decided to become an NRHA Corporate Partner for a couple of reasons. The first was to introduce Smoking Trash as a stallion and promote him. The second is because NRHA has been very good to us, even as foreigners. To come here and grow this business is very hard, but NRHA has been great for me and the owners, so we wanted to be a bigger part of the association and help it grow," Martinotti, Enjoy LLC's head trainer, explained.
Sammi Miller, NRHA Senior Director of Corporate Relations & Communications, said the Board of Directors and Staff of the Association were thrilled for this new partnership. "We at NRHA are excited to welcome Enjoy, LLC as a new corporate partner. We look forward to working with Francesco Martinotti, Stefano and Elena Ronco, and the rest of the team at Enjoy, LLC to heighten exposure of their program," she said.
Follow Enjoy LLC, Smoking Trash, and Foals R Us on Facebook, or connect with Enjoy LLC at enjoyreining@gmail.com. Find information about breeding opportunities at Foals-R-Us.com or by emailing breeding@foals-r-us.com