The National Reining Horse Association's competitors had even more opportunities to add to their horses' lifetime earnings, thanks to a partnership with the American Paint Horse Association's Chrome Cash incentive program.
At the NRHA Futurity alone, $5,000 in added money was available to registered Paint Horses. The Chrome Cash classes were offered as a part of the Level 4 Open and Non Pro Futurities, with $3,000 and $2,000 added, respectively.
The incentive paid 14 places in the Open and six places in the Non Pro, rewarding hard-working Paints making their mark in the futurity arena.
In the Open Futurity, Bringnthaheat and Abby Lengel took the top honors with a score of 226 in the first go round. For the effort, the pair earned $2,366. The mare, who is owned by Lengel, is sired by Million Dollar Sire Inferno Sixty Six and out of Tackie Dreams.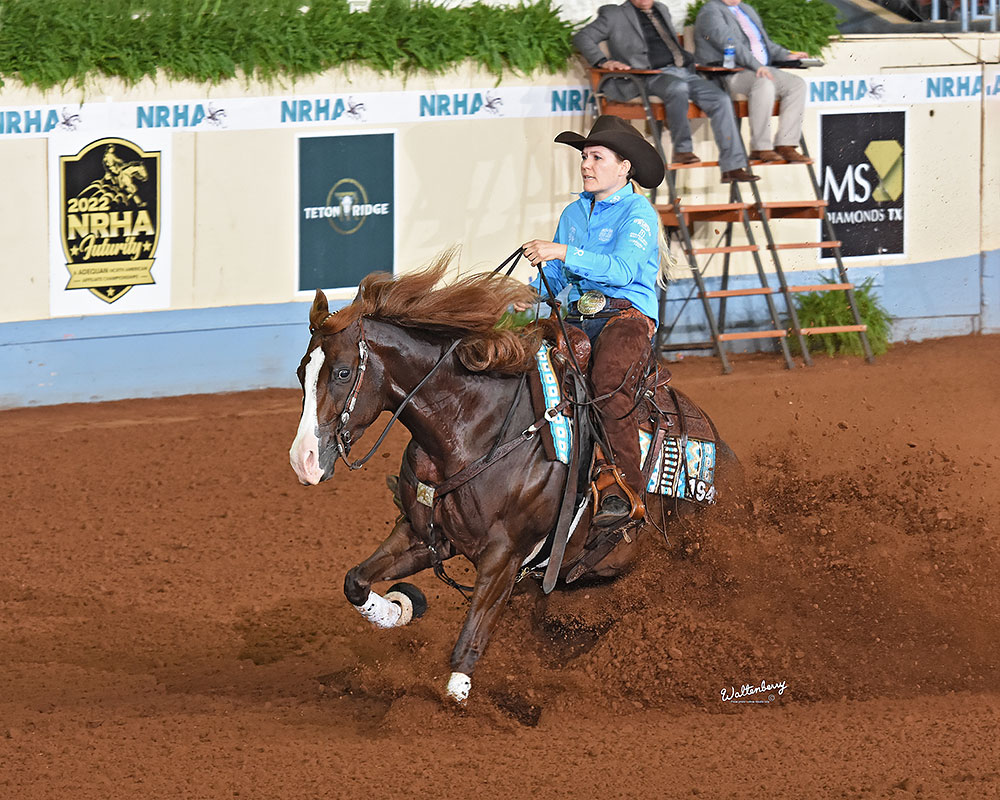 "I've had her from the beginning, I've done all the riding on her and she's probably my favorite horse of all time," Lengel said. "I think the Chrome Cash is another awesome way to get the Paints involved. I got [Bringnthaheat]'s Paint papers early on because I want to get more involved in the APHA."
Reserve Champion – Customize My Dream (Magnum Chic Dream x Gunna Be Custom) $1,440
Ridden by Casey Deary, Owned by Devin Warren, and Nominated by Garth Hystad
3rd Place – CS Especially Moody (Gunners Special Nite x Judys A Little Moody) $1,080
Ridden by Duane Latimer, Owned and Nominated by XCS Ranch LLC
In the Non Pro Futurity, preliminary leader Fire N Rein and Jack Medows secured the Chrome Cash prize with a score of 221.5. The Amy Medows-owned mare added $1,582 to her record before she even set foot in the Finals pen. Fire N Rein is sired by Four Million Dollar Sire Spooks Gotta Whiz and out of Chicsdreamofdiamonds.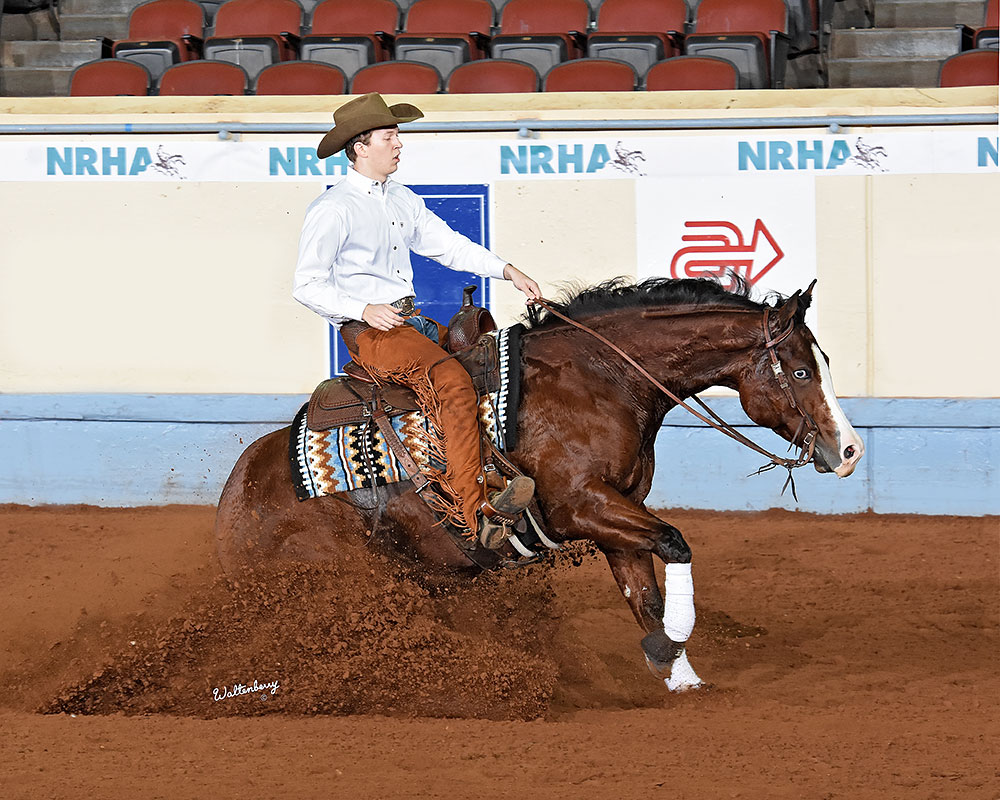 "I'm really excited as I prep her throughout this week, getting ready for Friday night," Medows said. "The Chrome Cash is such a cool deal. The opportunity to get some money in the first go is really great for the industry and supporting APHA. It's fantastic."
Reserve Champion – Sighted In (Colonels Smoking Gun x Dainty Little Step) $1,088
Ridden by Mandy McCutcheon, Owned by Cade McCutcheon, and Nominated by Brooke Wharton
3rd Place ­– CS Face The Shine (Shine Chic Shine x Face Of A Gun Model) $939
Ridden by Gina-Marie Schumacher, Owned and Nominated by XCS Ranch LLC
Both solid and regular paint horses are eligible to compete in Chrome Cash classes.
For complete results, visit NRHAFuturity.com