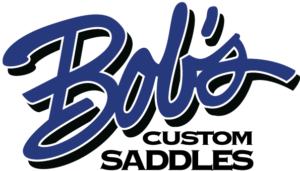 The National Reining Horse Association has announced that longtime Corporate Partner, Bob's Custom Saddles, will be expanding and increasing its sponsorship in 2021. Although details are still being worked out, the new aspects of this sponsorship will come to fruition at next year's NRHA Futurity and Adequan® North American Affiliate Championships with the new Adequan® North American Affiliate Championship Shootouts.
"Bob's Custom Saddles will become the presenting sponsor of three NAAC classes, each of which will have a preliminary round and a final, beginning at the 2021 NRHA Futurity and Adequan® NAAC. The top riders from each preliminary of those three NAAC classes will earn a chance to perform center stage in the Jim Norick Coliseum, where they'll get to compete for even more money and prizes," noted NRHA Senior Director of Corporate Relations and Communications Sammi Miller.
Bob's Custom Saddles has been a staunch supporter of reining at all levels of competition, and this new sponsorship exemplifies its continuing commitment. The Intermediate Non Pro, Intermediate Open, and Rookie Level 2 are the classes that will become a part of this program.
"We are focusing on growth for the reining industry and for ways to attract new people and increase the longevity of the sport," said Chris Weaver, Vice President of Bob's Custom Saddles. "This sponsorship is based on not only growing the overall Reining Futurity but also growing the Reining industry."
Miller added, "We thank the entire Bob's Custom Saddles team for continually going above and beyond in their support of our industry and of NRHA.
More details of the NAAC Shootouts will be forthcoming.