With the second day of the 6666 National Reining Horse Association Derby presented by Markel in the books, the event is in full swing.
The Adequan® Arena had a full day, with 79 entries competing in the first slate of the ancillary Open, Intermediate Open, Limited Open, and Rookie Professional classes. When the day drew to a close, Justin Mathison, Dakota Guthridge, and Megan Overy were in the win photos.
Open & Int. Open (1) Champion – Gunny Mathison & Alpha Taris Chic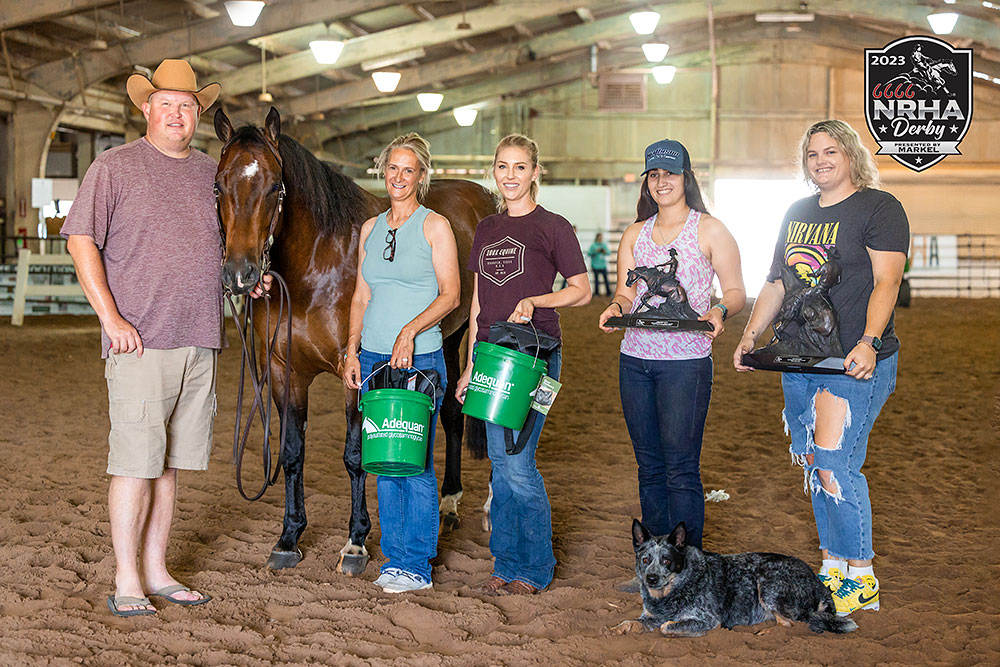 Justin "Gunny" Mathison and Alpha Taris Chic brought home the win in the first slate of both the ancillary Open and Intermediate Open with a score of 147. 
Alpha Taris Chic,​​ a 2018 gelding, is sired by Wimpy Chic and out of Taris Attraction. When asked about the gelding, Gunny laughed and said "He's a horse I love. I love looking at him. He makes me smile just to see him, so I bring him with me to every horse show I go to… just to look at him."
He's more than just good looks, though. "His right turn was a one, his right circle was good, and his left circle was very good. He runs and stops real hard," Gunne explained. "We were last in our drag, and the ground was all chewed up, but it didn't matter to this animal."
Up next for the gelding is The Run For The Million with his owner Jordan Wright Du Plessis of South Africa.
Ltd. Open (1) Champion – Dakota Guthridge & Dun With Guns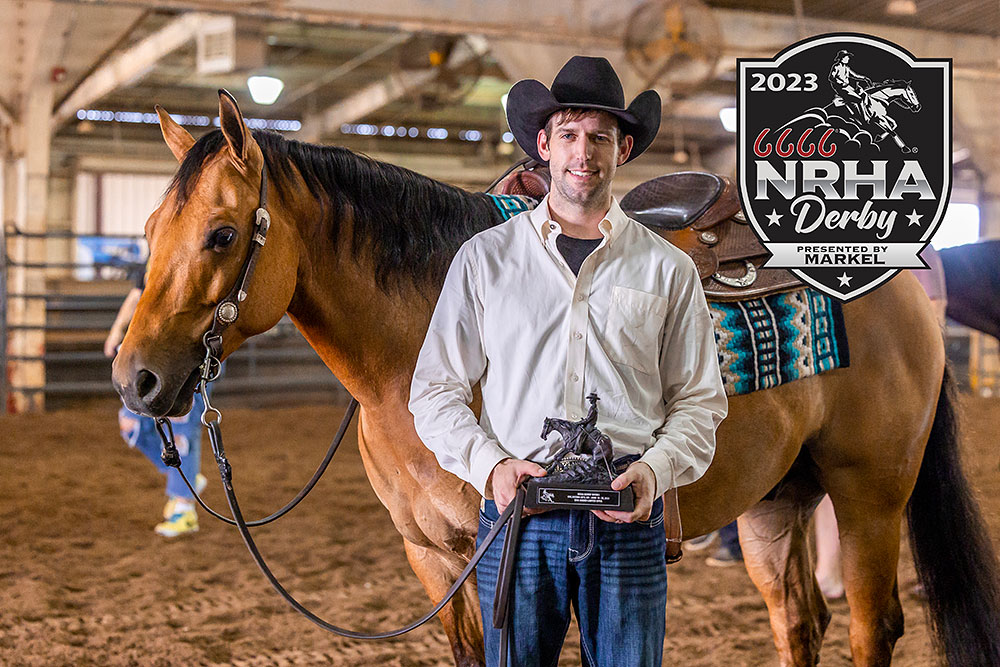 Dakota Guthridge and Dun With Guns, a 2015 gelding owned by Shawn Stratman, won the first slate of the ancillary Limited Open with a score of 142.5.
Dun With Guns is by NRHA Five Million Dollar Sire Gunners Special Nite and out of Belle Starr Dun It, bred by Turnabout Farm Inc.
While Dun With Guns has won more than $79,000, this was only the second show for the pair. Guthridge noted he was pleased with Dun With Guns performance in the pen.
"He is just really great. He's fun to show and he's teaching me a lot, but he's also just a lot of fun," Guthridge said.
Guthridge thanked the McCutcheon family and Shawn Stratman for their continued support.
Rookie Pro. (1) Champion – Megan Overy & ARC Wimpysgottagun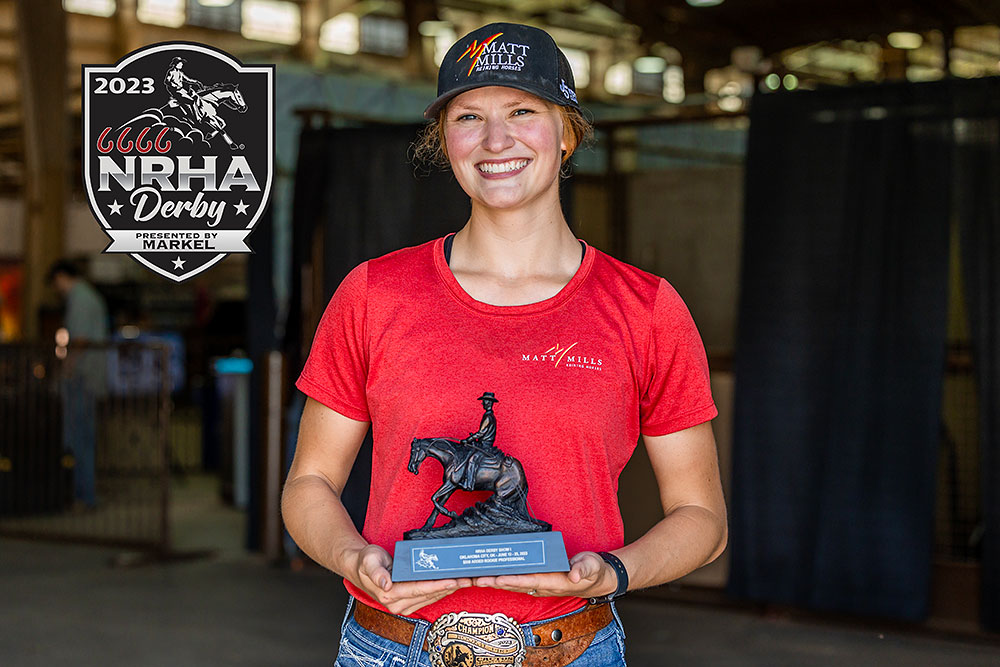 Megan Overy and ARC Wimpysgottagun, a 2013 stallion owned by Janice Dickson, won the first slate of the Rookie Pro with a 144.
ARC Wimpysgottagun, known around the barn as "Lefty," is by NRHA Nine Million Dollar Sire Gunnatrashya out of Hall of Famer Wimpys Little Chic. The stallion was bred by NRHA Two Million Dollar Owner Arcese Quarter Horses and has lifetime earnings over $28,000. While Lefty is no stranger to the show pen, today's class was Megan's first class at her first Derby.
When asked about Lefty, Megan beamed as she explained, "I love that horse… honestly, he's a little bit quieter at home – he's more relaxed and chill. At the shows, he gets a little more excited. He loves his job. As soon as he walks in the pen, he knows what his job is. And he wants to do it."
She added, "It's such an honor to be able to show him. Janice Dickson, who owns him, has just given me such an amazing opportunity to be able to show him. My coach, Matt Mills, has been a wonderful helper; he's supported me the whole way. It's just been a team effort."
For complete results and a competition live stream, visit NRHADerby.com.