Important Title Sponsorship Raises Payouts in All Divisions!
The 2021 NRHA Derby welcomes a naming sponsor in 2021 as it becomes the 6666 Derby presented by Markel. The sponsorship brings an incredible new payout framework for both the Open and Non Pro Derby, thanks to 6666 Ranch and Taylor Sheridan.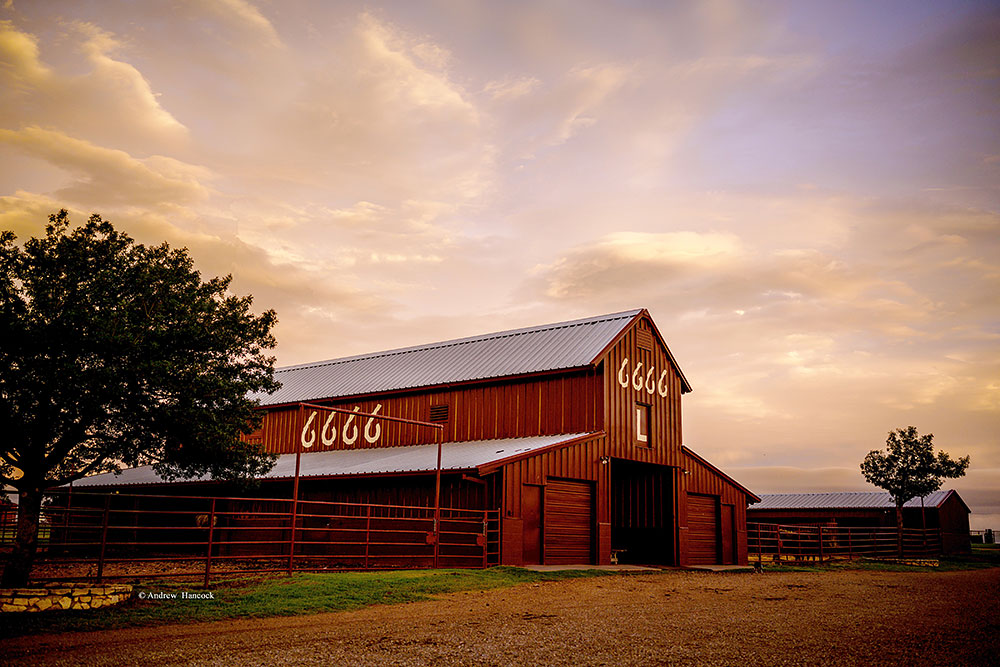 Sheridan explained, "The 6666 Ranch and Bosque Ranch have joined Paramount TV's Yellowstone to support the NRHA Derby." Created to reward NRHA Derby Champions of every level – from Open to Non Pro – this sponsorship helps create excitement and rewards reiners of all levels.
It raises the Open L4 Derby championship from paying $60,000 to paying $75,000 – while in many levels the money awarded to the champion more than doubles! These substantial increases extend to all the Non Pro divisions, including a guaranteed $30,000 to the L4 Champion.  
A quick look at these new benchmarks compared to 2020's payments:
Division
2020 Derby Champion
Earnings
6666 Derby Champions
Guaranteed Payment
Open L4 Champion
$60,000
$75,000
Open L3 Champion
$23,477
$35,000
Open L2 Champion
$9,596
$20,000
Open L1 Champion
$4,263
$10,000
Open Prime Time Champion
$2,205
$5,000
Non Pro L4 Champion
$18,800
$30,000
Non Pro L3 Champion
$14,351
$20,000
Non Pro L2 Champion
$8,690
$15,000
Non Pro L1
$3,220
$5,000
Non Pro Prime Time Champion
$2,602
$5,000
Youth Champion
$1,318
$2,000
Non Pro Masters Champion
$1,122
$2,000
Sammi Miller, NRHA Sr. Director of Corporate Relations & Communications, noted, "We are thrilled to welcome Four Sixes Ranch as the naming sponsor of the NRHA Derby. This iconic ranch is a treasured part of our western heritage and we are honored to be associated with it, as well as with Bosque Ranch and Paramount TV's Yellowstone, thanks to Taylor."
Sheridan summarized, "Expanding both awareness and participation in equine events such as the NRHA Derby is vital not only to the sport of reining but all equine sports, just as it is vital to the preservation of the quarter horse and paint horse. The horse is a cowboy's most precious tool and closest friend, and the cowboy is an irreplaceable gear in the engine of American agriculture. Events such as the NRHA Derby not only preserve the rich heritage of the horse, they preserve the heritage of the rider as well."
Clearly, Sheridan is committed to the success of the 6666 NRHA Derby and his commitment to give back mirrors the dedication shown by long-time NRHA sponsor Markel Insurance. Miller added, "We thank Markel Insurance, which remains the presenting sponsor of the NRHA Derby. It is because of Frank Costantini and Markel Insurance's commitment to the reining industry, and this event in particular, that the Derby has grown so much."
Along with its rich history from its beginning in 1870, legendary American quarter horses and superior Angus cattle are hallmarks of the Four Sixes Ranch. The ranch not only offers state-of-the-art reproductive services and a full range of equine veterinary services but stands to the public some of the most well-respected AQHA stallions in the industry. Its exceptional broodmare band produces elite race, ranch, and performance horses.
Bosque Ranch, owned by Sheridan, is the premier livestock provider in the film and television industry, providing horses for the cast of 'Yellowstone' as well as films such as 'Hell or High Water', 'Wind River', and Warner Brother's 'Those Who Wish Me Dead', along with the upcoming 'Twelve Mighty Orphans'. It has also produced performance horses such as Walla Walla Starbuck: 2019 AQHA Senior Reining Reserve Champion, 2021 Run for a Million Non Pro qualifier; Setting Off To Town: 2020 NRHA L4 Open Futurity finalist, 2021 NRBC L4 Open finalist, 2021 Run for a Million Open Finalist; and Kreyzy Horse, a six-year-old stallion with $97,000 in earnings.
Yellowstone is the highest-rated cable drama since its premiere in 2018. It returns to Paramount Network for its fourth season in 2021 as the chronicle of the Dutton Ranch continues.
For information on the 6666 NRHA Derby presented by Markel visit the website at NRHADerby.com.