In 2021, the National Reining Horse Association (NRHA) established the Peter Phinny Memorial Leading Futurity Sire Award to honor the late NRHA member whose support contributed immensely to the association and the future of the industry.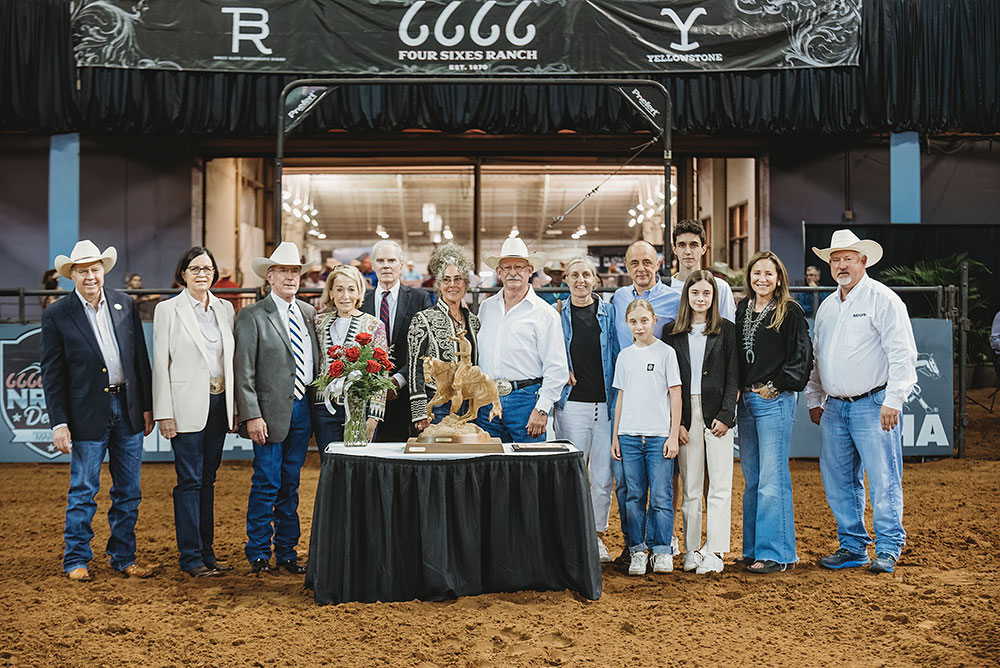 The second recipient of the award is NRHA $8 Million Sire Gunnatrashya (Gunner x Natrasha), who also received the inaugural award last year.
At the 2022 NRHA Futurity, the stallion owned by Arcese Quarter Horses USA and bred by Katarina Dorminy had ten offspring in the Open Finals and five in the Non Pro Finals. In total, the offspring earned $613,444 in both finals for an average of $40,896.
The perpetual award is presented annually at the 6666 NRHA Derby presented by Markel in June. The Mehl Lawson Bronze, which represents the award, will remain in the NRHA office in Oklahoma City.
A member of the NRHA since 1966, Phinny was raised in Fremont, Michigan, and lived most of his life in the Glen Arbor area. He will be remembered as a solid citizen, devoted to family, and always kind and generous with friends, associates, and worthy causes.
To learn more about Peter Phinny, visit here.