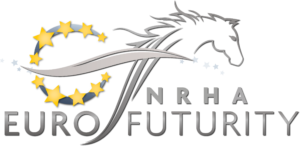 The 2020 National Reining Horse Association European Futurity has been postponed to 2021 due to complications and restrictions related to the COVID-19 global pandemic.
The Futurity, originally set for November 20–28 in Cremona, Italy, will be rescheduled and new dates for the event will be announced as soon as details have been finalized.
President of the NRHA European Council, Roberto Cuoghi, along with the Italian Reining Horse Association, made the decision based on current health considerations and government restrictions. The number of COVID-19 cases in Europe has risen significantly and new mandates have forced border closures, imposed strict quarantine regulations, and limited events.
NRHA Commissioner Gary Carpenter said, "Unfortunately, we have become accustomed to a world where plans change and then they change again. As the virus continues to run its course, we must respect local conditions, government restrictions, and follow the guidance of health authorities who are striving to protect their families and friends."