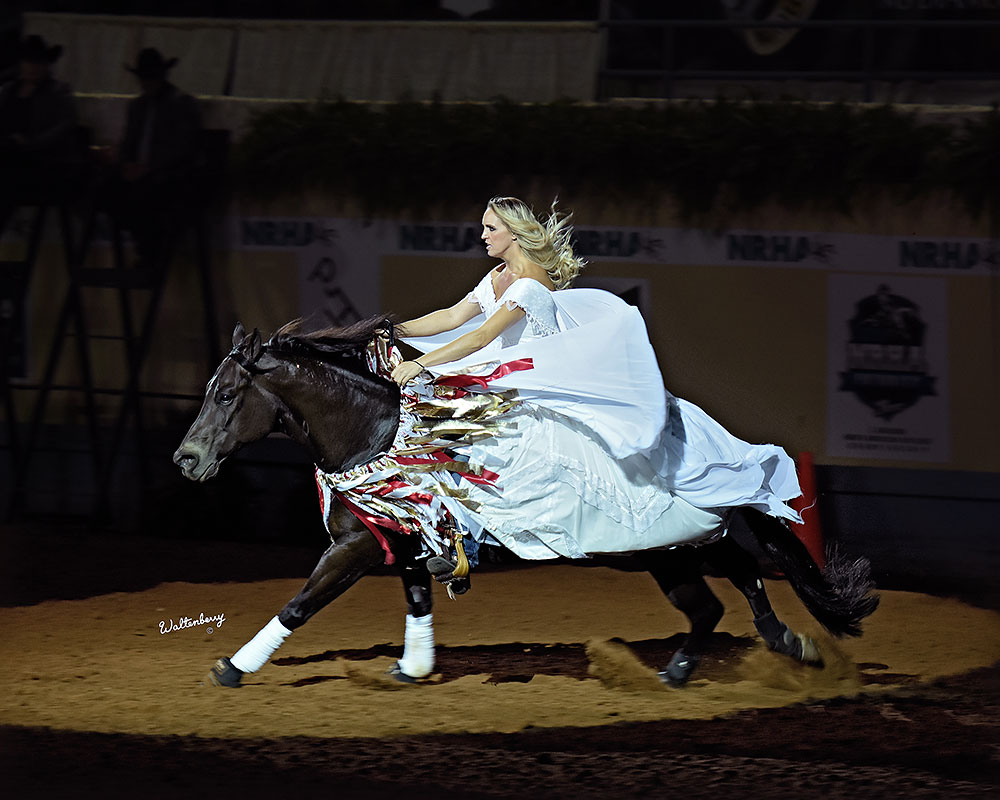 A highlight for the 2022 6666 National Reining Horse Association Derby presented by Markel will be the $20,000 Invitational Freestyle. Sponsored by the Oklahoma City Convention and Visitors Bureau, the popular event will take place on Thursday, June 23, at 6 p.m.
NRHA Commissioner Gary Carpenter said, "The OKC CVB has been very loyal to NRHA. We are proud that our events have a substantial economic impact and grateful that Oklahoma City continues to invest in the NRHA Futurity and Derby."
Freestyle reining has been popular at the NRHA Futurity in the past but was moved to the Derby in 2022 to give it a more prominent position. Often compared to figure skating routines, Freestyle Reining pairs the athleticism and finesse of reining moves choreographed to music, often with clever costuming and props.
NRHA Professional and Executive Committee member Shane Brown said, "By being held during the Derby, the Freestyle is returning to its roots. The freestyle event was created and began at the NRHA Derby in St. Paul, Minnesota. We are happy to have it as a crowd favorite in Oklahoma City to showcase our sport."
Brown noted that the invitation-only lineup will feature some of the top freestyle performers from around the country. He said, "It should really be a showcase of entertaining performances."
Confirmed Freestyle contestants include Shane Brown, Randy Dooley, Abby Bud, Tanya Jenkins, Jessicah Keller, Madison Rafacz, and Troy Heikes.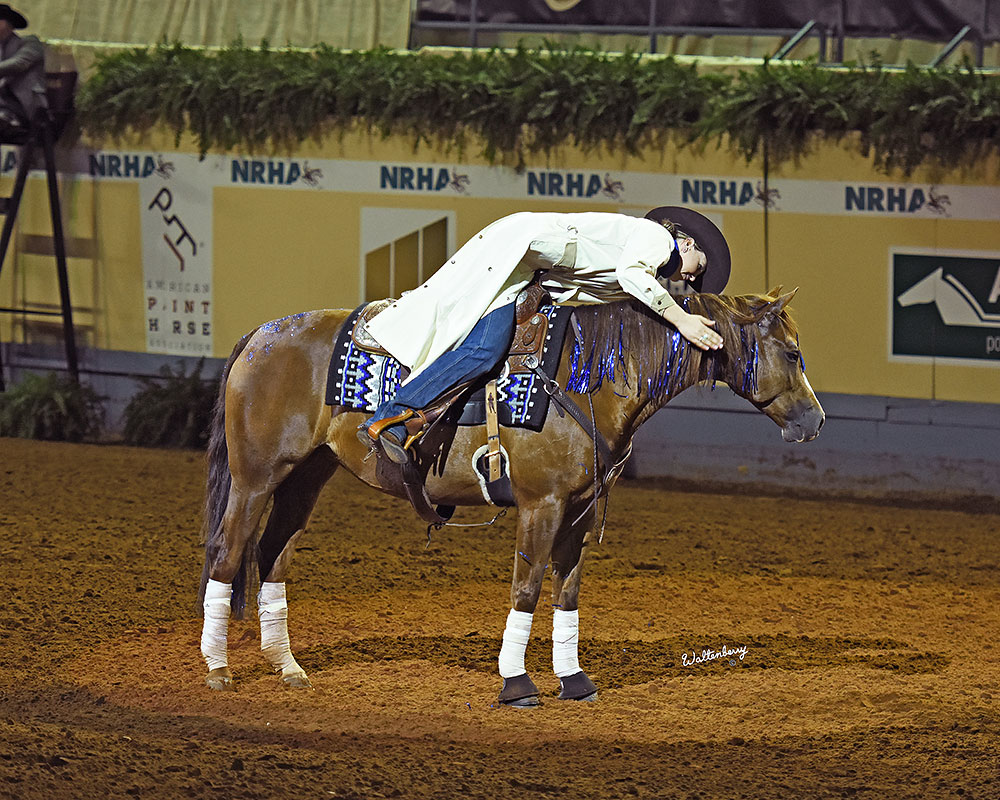 While the Freestyle Reining starts at 6 p.m., the excitement of Thursday night kicks off even earlier, beginning with the Hercules Reception at 4 p.m. in the Super Barn Warmup Arena. There, 2021 Derby Champion Jerseys Baby Driver, known as Hercules, will be available to meet fans and take pictures.
"We are excited that Janice Laney has chosen to bring her great stallion Hercules to the Derby for this reception. He is known for his great demeanor and love of kids, so this is a great opportunity for kids – both in reining and from the local area – to learn about horses and meet a great one," noted NRHA Events Manager Cheryl Cody. "While this particular reception is geared towards the younger crowd, there will be plenty for adults to enjoy as well."
Prior to the start of the Freestyle, the Derby Level 4 Non Pro Finalists will be introduced in the Coliseum Arena.
To keep up with the latest news and updates from the 6666 Ranch NRHA Derby presented by Markel, visit NRHADerby.com, or follow NRHA on Facebook at Facebook.com/nrhareining