Another record-breaking 6666 National Reining Horse Association (NRHA) Derby presented by Markel pushed two owners past the two million dollar milestone.
Corinna Schumacher
2023 has been an incredible year for freshly minted NRHA Million Dollar Rider Gina-Maria Schumacher, whose latest wins included not only the Level 4 Non Pro Championship at this year's 6666 NRHA Derby presented by Markel but also two additional spots within the top five. This, combined with her performance in the preliminary round and stakes competition, pushed her family across another NRHA milestone. Only two years after crossing the million-dollar mark, Gina's mother, Corinna Schumacher, owner of XCS Ranch and CS Ranch, etched her name in history once again as an NRHA Two Million Dollar Owner.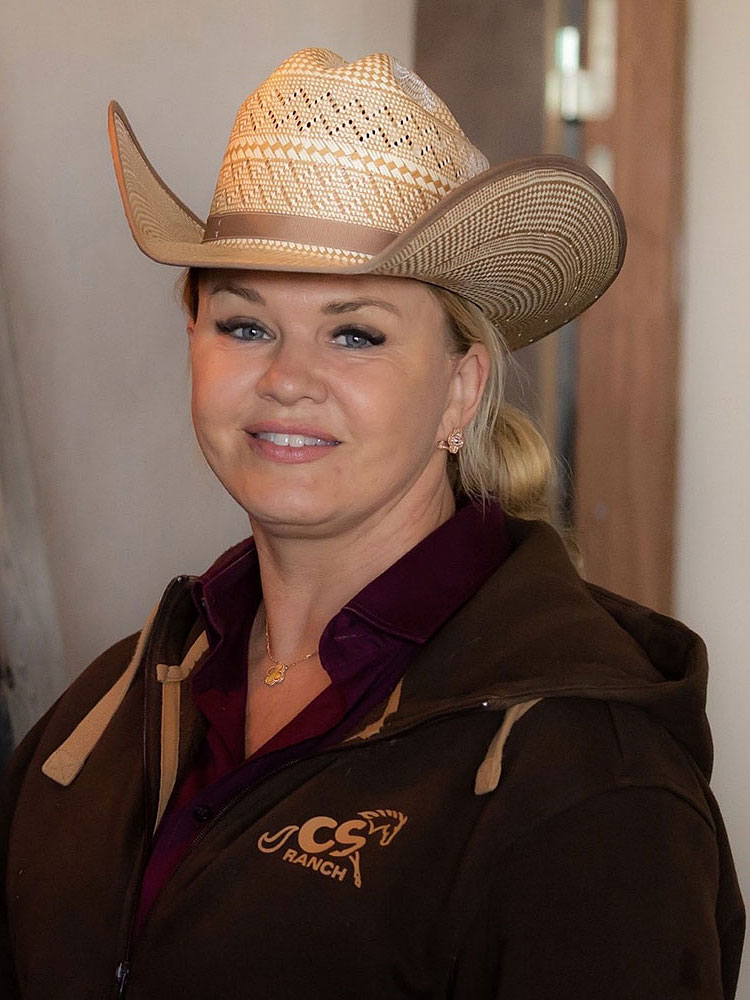 Corinna has not only had success as an NRHA owner but as a Non Pro as well. She competed in trail and pleasure classes and earned NRHA European Affiliate titles and an NRHA Intermediate Non Pro World Championship. Corinna would also ride horses for a few years before passing them on to her daughter when she was first starting in reining, which proved a great success.
CS Ranch in Givrins, Switzerland, was the original home of the Schumachers' success. Then Corinna recognized the growth their business could have with a headquarters in the United States, and the family purchased 460 acres in Gordonville, Texas, and built a state-of-the-art facility. Named XCS Ranch and completed in 2012, it is home to NRHA Two Million Dollar Rider Duane Latimer as the resident trainer.
Much of Corinna's success as an owner has come from the success of her daughter on the backs of many of CS Ranch and XCS Ranch's horses, including CS Sailing Gun, who Gina piloted to the Level 4 Non Pro Championship at the 2023 6666 Ranch NRHA Derby presented by Markel. By Gunners Enterprise and out of La Bigia Sailor, CS Sailing Gun was the perfect horse to push Corrina to the $2 million mark due to the gelding's deep connection to the Schumachers. Gina rode the gelding's sire in Europe, and Corinna competed aboard the dam.
With the hot streak Gina has been on this year, Corinna has a great opportunity to add to her owner earnings during the 2023 The Run For A Million. Gina qualified for the million-dollar competition earlier this year in Arizona on XCS Ranch LLC's Gunnastepya, where she earned top honors.
Tom McCutcheon
Only a year after crossing the two million dollar mark as a rider, Tom McCutcheon joined the elite list of NRHA Two Million Dollar Owners.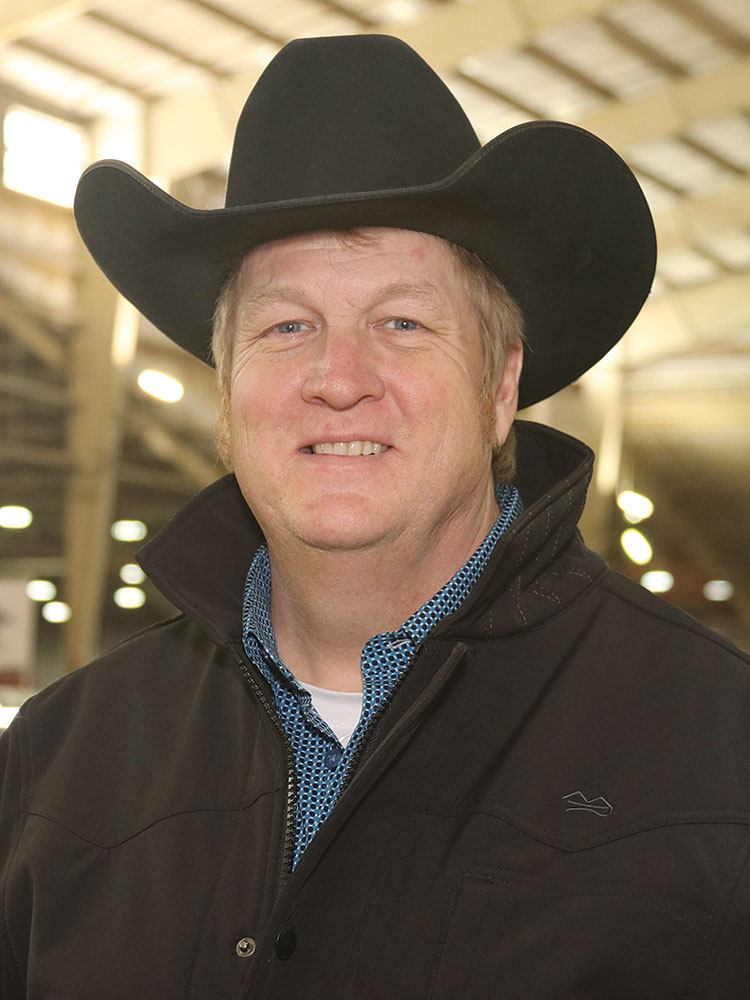 The McCutcheon family is synonymous with reining, so it's only fitting this accolade comes after amazing performances by Tom's wife, Mandy, in the 2023 6666 Ranch NRHA Derby presented by Markel. Mandy and three of her mounts, owned in conjunction with Tom, qualified for the L4 Derby. After placing sixth on Starlights Voodoo (Shiners Voodoo Dr x Whizen Starlight) and a tie for tenth between the McCutcheon's own SPF 50 (Shiners Voodoo Dr x Whiz N Low) and JLosa (Arlosa Whiz x Spook N Jessie), Mandy added more than $14,700 to Tom's owner earnings and pushed him over two million dollars.
Tom's first paycheck as an owner and rider in the NRHA Futurity was in 1990 on Sr Glitter, a mare by Colonel Freckles, NRHA Hall of Fame Inductee Gunner's grandsire. Since his first recorded NRHA earnings in 1984, he has earned two individual and team gold medals at the World Equestrian Games, multiple major event futurity and derby championships, and was named the USET Equestrian of the Year, to name a few. He also has been a National Reining Breeders Classic Champion, of which he was a co-founder.
Located in Aubrey, Texas, Tom McCutcheon Reining Horses features more than a premier breeding operation. The business also boasts a training program and rehabilitation business in addition to the McCutcheons' equine media company, WorldWide Slide. All aspects of the business are truly a family endeavor, with Tom and Mandy at the head, and their son, NRHA Million Dollar Rider, Cade playing his role on the team. The McCutcheon's daughter, Carlee, is also an accomplished athlete across reining and hunter jumper disciplines.
Adding to his long catalog of entrepreneurial endeavors, he also started the wildly popular Tom McCutcheon's The SHOW, a round table style YouTube series where he features casual interviews with industry giants. Viewers can learn more about training, industry knowledge, and more about the lives of people past the show pen.
Recently, Tom has continued to add to his rider and owner lifetime earnings on two mounts—Gunners Nite Train and Gold Star Gunner, full siblings by Gunners Special Nite out of Belle Starr Dun It.
Later this month, Tom could skyrocket his way closer to another milestone. He will compete at The Run For A Million $100,000 Shoot Out on NRHA Futurity Champion Super Marioo (Gunnatrashya x HA Chic A Tune), owned by Tom and Mandy. He is looking to build on the success he had with this mount at the 2023 NRBC to qualify him for the 2024 Million Dollar Competition. Regardless of the outcome, however, one thing is certain—the McCutcheons will work together to continue achieving success and reaching new milestones in the equestrian industry.