The National Reining Horse Association (NRHA) honors two sires for crossing their next million-dollar milestones — Spooks Gotta Whiz and Magnum Chic Dream. After the conclusion of the 2022 show season, Spooks Gotta Whiz reached $5 Million, Magnum Chic Dream hit the $9 Million mark.
A 2022 NRHA Hall of Fame inductee, Spooks Gotta Whiz reached $5 Million in offspring earnings just one year after reaching $4 Million.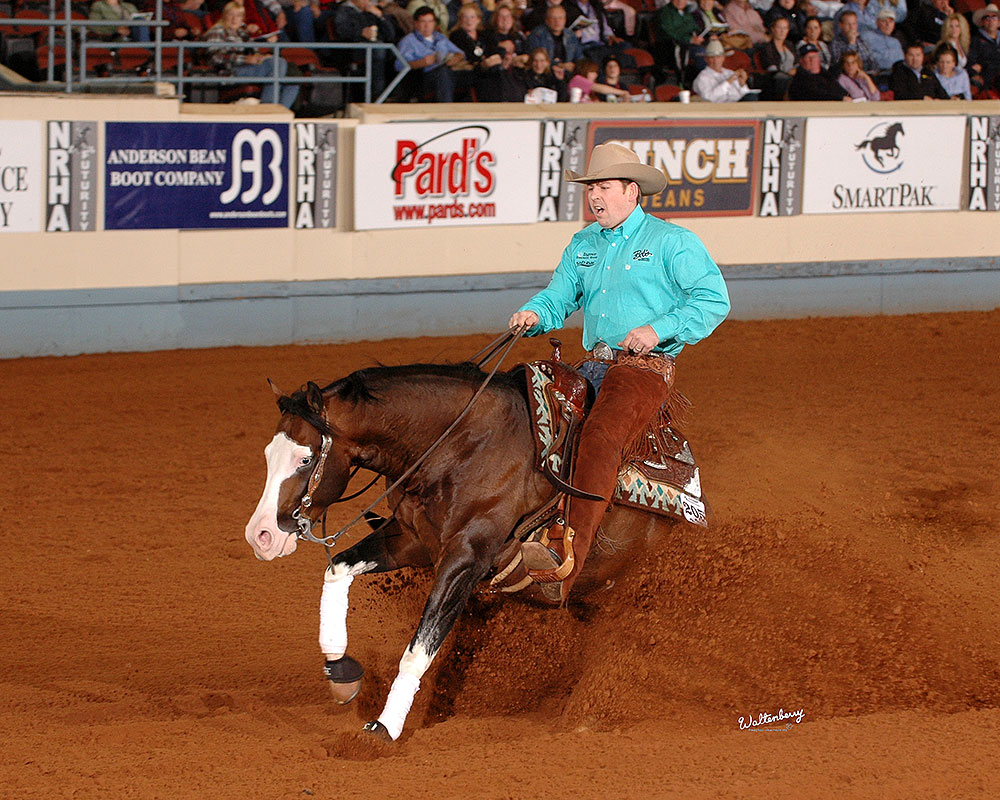 Some of the most memorable wins during his career involve the 2010 NRHA Futurity Level 4 Championship, ridden by NRHA $2 Million Dollar Rider Jordan Larson, as well as the National Reining Breeders Classic (NRBC) Level 4 Open Championship with NRHA Hall of Famer Shawn Flarida aboard.
The 16-year-old stallion is owned by Michell Anne Kimball, who purchased the horse from Duane Hicks in 2009. Bred by Clint Haverty, Spooks Gotta Whiz was sired by NRHA $2 Million Sire Spooks Gotta Gun and out of Prettywhizprettydoes, has lifetime earnings of more than $345,137.
Spooks Gotta Whiz's top performers are:
Spooks Gotta Spark (out of Dolittle Lena) $215,585
Spooky Whiz (out of Myo Starlight) $186,042
Gotta Twist It Up (out of Make It With A Twist) $183,837
Spooks Show Time (out of Dolittle Lena) $176,091
Spooks Gotta Crush (out of Megas Sugar Baby) $150,528
Recently crossing the $9 million mark after reaching the $8 Million mark in the very same year is Magnum Chic Dream (out of Smart Chic Olena). His offspring have shown remarkable success, which is only capitalized by reaching multiple milestones in one year.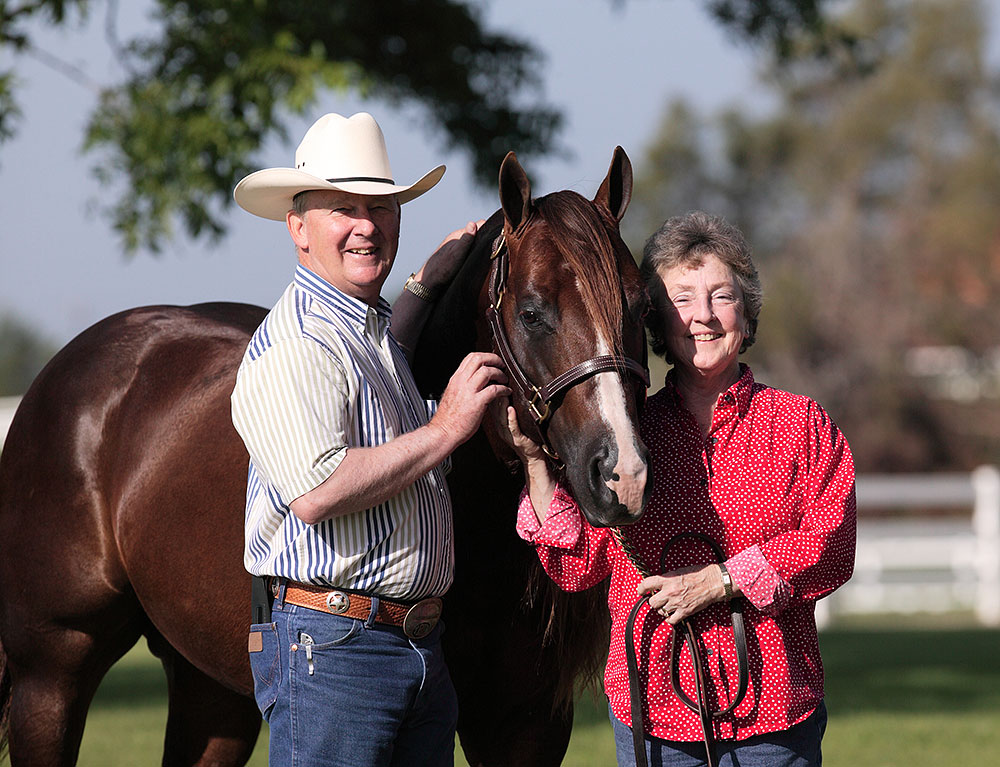 Magnum Chic Dream holds just over $44,000 in his show career and reached the Million Dollar Sire status in 2010. The 26-year-old stallion is owned by Jack and Viola Scott of Sherman, Texas, and was bred by Guy Du Ponchel.
Some of his accolades include 2004 AQHA Senior Reining World Champion, shown by Casey Hinton, as well as NRHA Derby Level 3 Intermediate Open Reserve Champion, shown by Patti Brownshadel.
Magnum Chic Dream's top offspring:
Msdreamy (out of A Gal With A Gun) $263,130
Chic Dreamin (out of Skeets Red Dunit) $247,272
Mr Farenheit (out of Wimpy Little Girl) $221,693
Taris Dreamer (out of Taris San Cutter) $194,311
Made By Magnum (out of Ready Make Cowboy) $193,791