When most picture New York, they think of big city lights and a bustling urban landscape. Few, however, know of the beautiful countryside native to places such as Campbell Hall—the location of Santa Hill Ranch. A training, breeding, and boarding facility, the picturesque Santa Hill Ranch is owned by Robert 'Bob' Santagata—the newest NRHA Two Million Dollar Owner.
Santagata joined NRHA in 2004 after catching the reining 'bug' when he purchased his first reiner, Mark Him Mighty. Since then, he has built Santa Hill Ranch to an industry success with his wife, Arlene, by his side. The ranch is an NRHA Corporate Partner and strives to elevate reining through its support of organizations and events within the industry. Santagata's vision for success came to light when he stamped his mark in the NRHA history books as a Million Dollar Owner in 2021.
Over the years, Santagata has owned many successful horses but believes his purchase of The Kids Gotta Gun (Spooks Gotta Gun x Melimelo Kid) was a marquee moment in his career. The Tammi Julien bred stallion garnered nearly $105,000 in NRHA lifetime earnings (LTE) before retiring to the breeding shed. With his first set of foals stepping into the show pen only two years ago, 'Kid' is already proving to be a shining star for his owner. His highest earning offspring is SHR Hollywood Kid (out of Shinin in Hollywood), who has earned over $85,000 for owner NRHA Three Million Dollar Rider Jason Vanlandingham.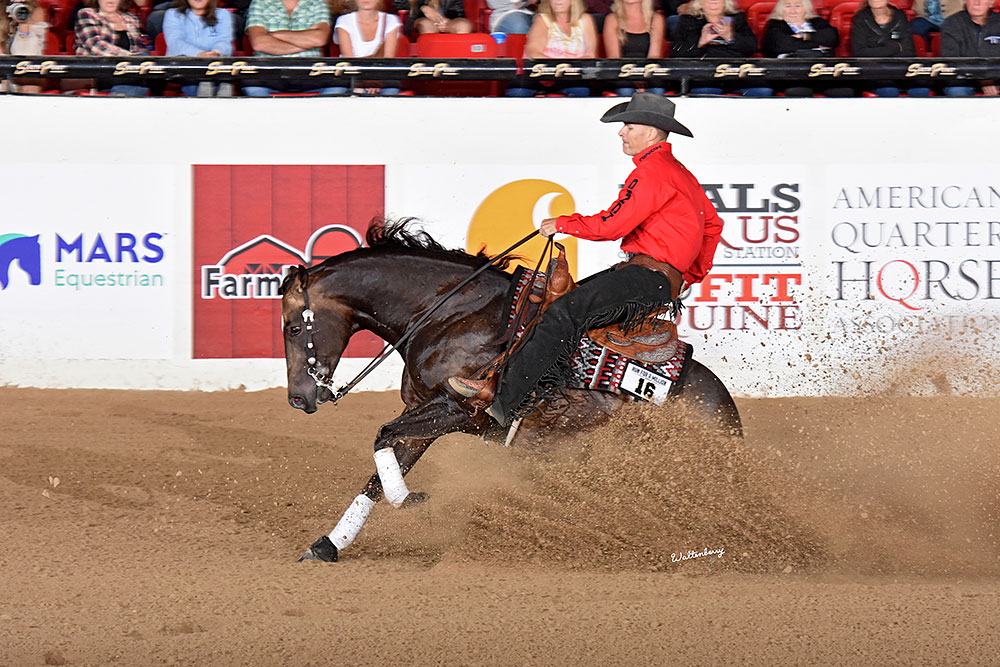 Vanlandingham & Best Shine
Vanlandingham played a large role in Santagata's journey to the two million dollar mark. In the past two years, he and Best Shine (Shine Chic Shine x Best Stop) have added nearly $641,000 to Santagata's owner earnings. Most notable was their first-place finish in the 2023 The Run For A Million's Million Dollar Competition, where they earned a half-a-million-dollar paycheck. The win was fresh off a Level 4 Open Reserve Championship performance at the 6666 Ranch NRHA Derby presented by Markel for the NRHA Professional and the Wagman Ranch Inc. bred stallion.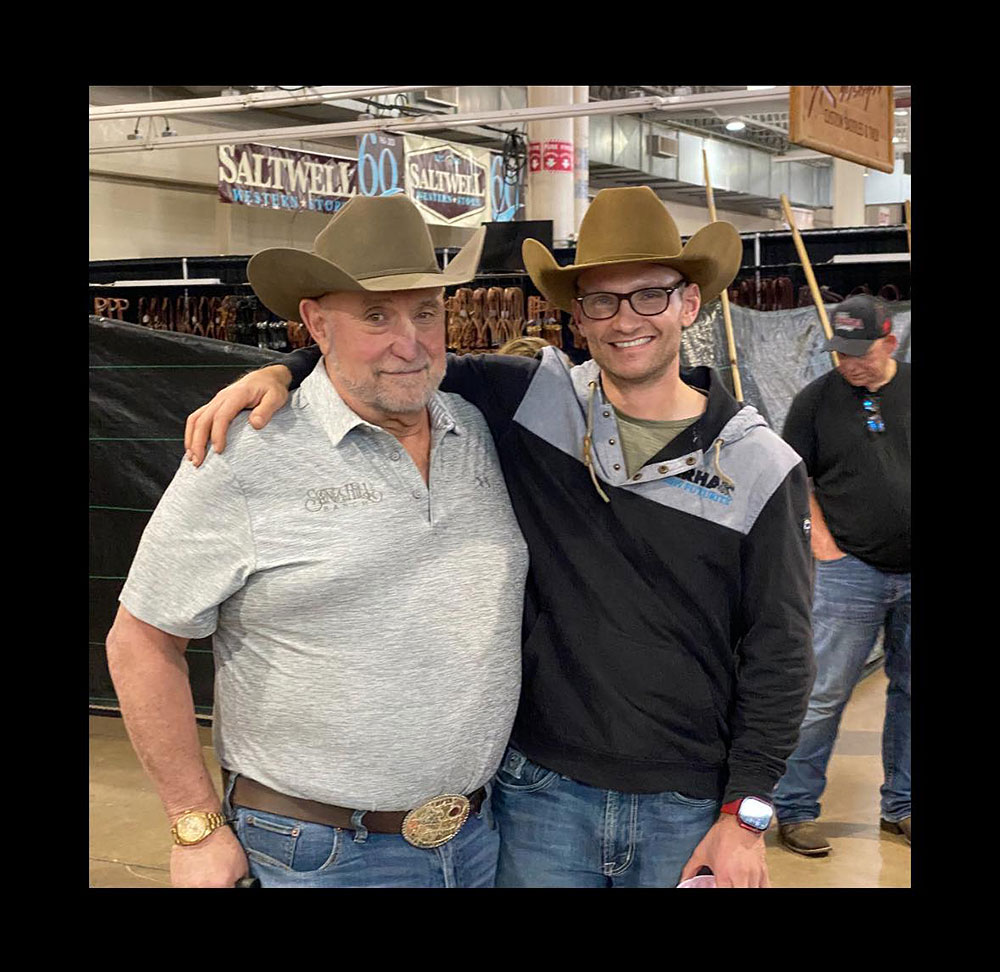 Bob & Kyle
The final push to NRHA Two Million Dollar Owner status fittingly came with performances by Santa Hill Ranch's head trainer, NRHA Professional Kyle Shaw. At the 2023 All American Quarter Horse Congress, Shaw rode Hes Pretty Epic to the Level 2 Open Futurity Championship and SS Spooks Sequoia to the Level 2 Open Futurity Reserve Championship. These two runs amassed over $7,600 and pushed Santagata over the threshold to the NRHA milestone. Shaw and the two Silver Spurs Equine-bred stallions earned even more in the Level 3 and 4 finals—adding a cherry on top to a historic weekend for both the trainer and Santagata.
With a top-notch breeding program and great trainers and riders at the reins, Santagata has set himself and Santa Hill Ranch up for continued success. And with a goal to one day win the NRHA Futurity, there is little doubt the NRHA Two Million Dollar owner will drive his way to more NRHA milestones in the future.