Two stallions in the National Reining Horse Association (NRHA) have recently crossed a multi-million dollar milestone and have a first-class list of offspring in the industry. The two noticeably stunning palomino stallions, Pale Face Dunnit and Shiners Voodoo Dr, accruing more than $3 million in offspring earnings, have an extraordinary influence in the reining industry.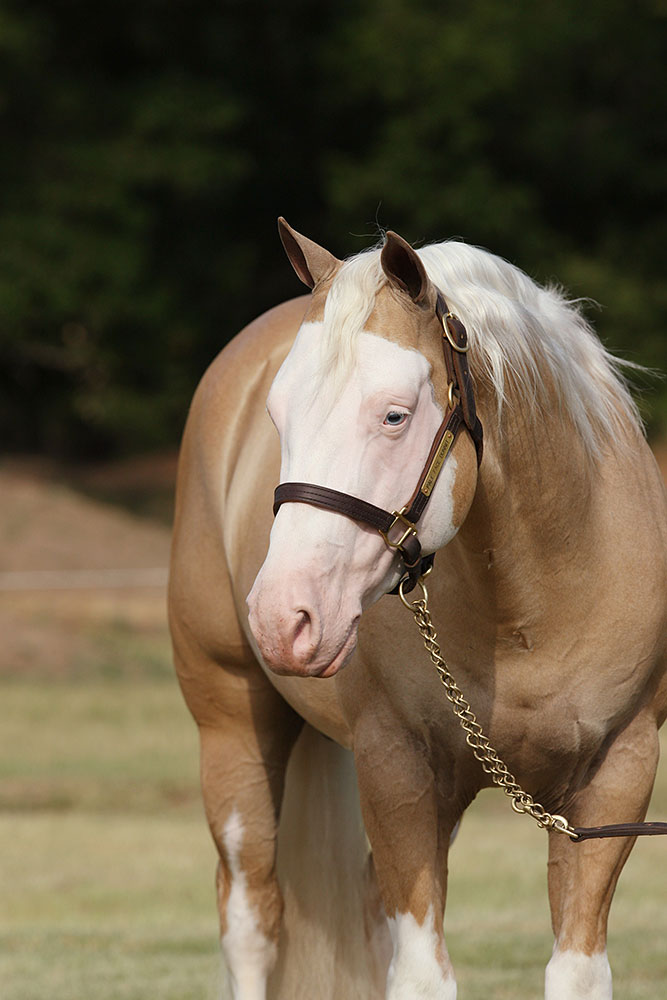 Pale Face Dunnit—$3 Million Sire
The 16-year-old stallion, Pale Face Dunnit, is sired by NRHA $13 Million Sire Gunner and out of Lena Dun It by Hollywood Dun It. Following in suit of his sire, he had many accolades in the show pen with NRHA Professionals piloting, such as NRHA Million Dollar Rider Randy Paul and current owner NRHA Four Million Dollar Rider Craig Schmersal.
Top Achievements include: 2013 USEF National Open Reserve Champion
2013 NRBC Open Classic Finalist
2012 HRRC Open Derby Top Five
2012 NRHA Open Derby: Top Ten
2011 AQHA Performance Register of Merit
Pale Face Dunnit's top offspring:
(as of 1/24/23)
Face The Attitude (out of Miss Lil Addy Tude) $228,352
Phantom Face (out of Gorgeous Like A Star) $182,234
Pale Face Gunslinger (out of Lost In Tinseltown) $140,280
Pale Face Whiz (out of Lady Naskiia Whiz) $106,901
Pale Black Gun (out of Blazing In Black) $106,882
Pale Face Dunnit was bred by Rancho Oso Rio and is now owned by Schmersal Reining Horses and Silver Spurs Equine of Scottsdale, Arizona, where he stands at stud.
Find more information about the stallion here or on Facebook.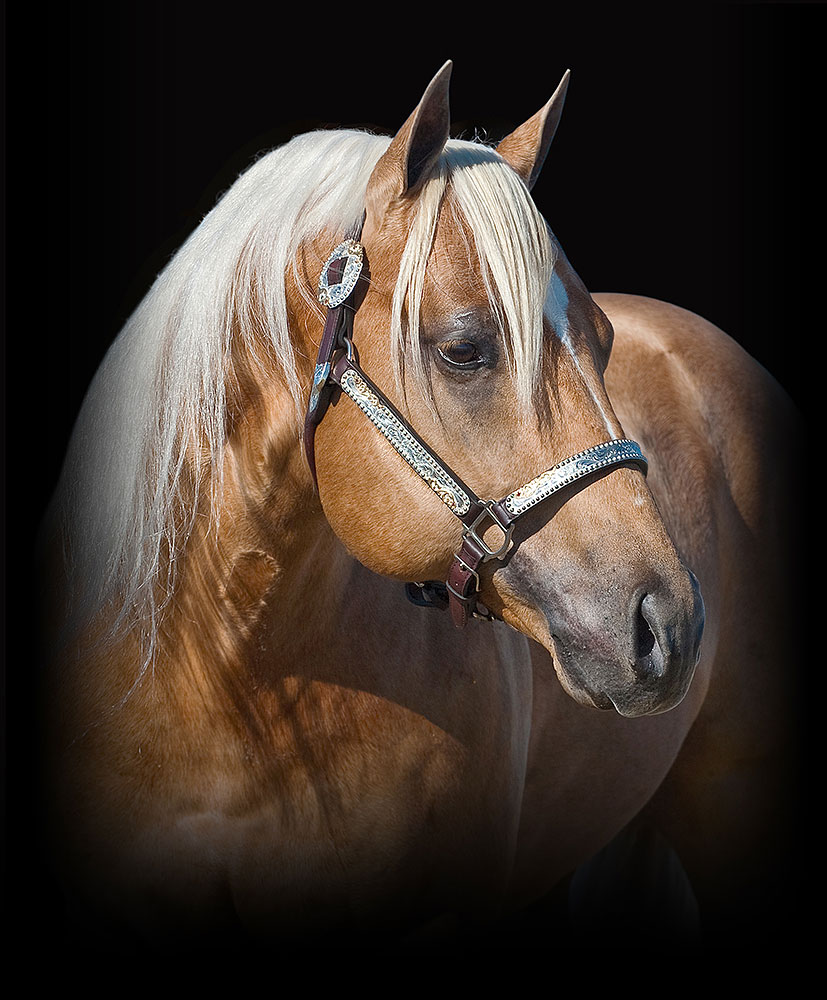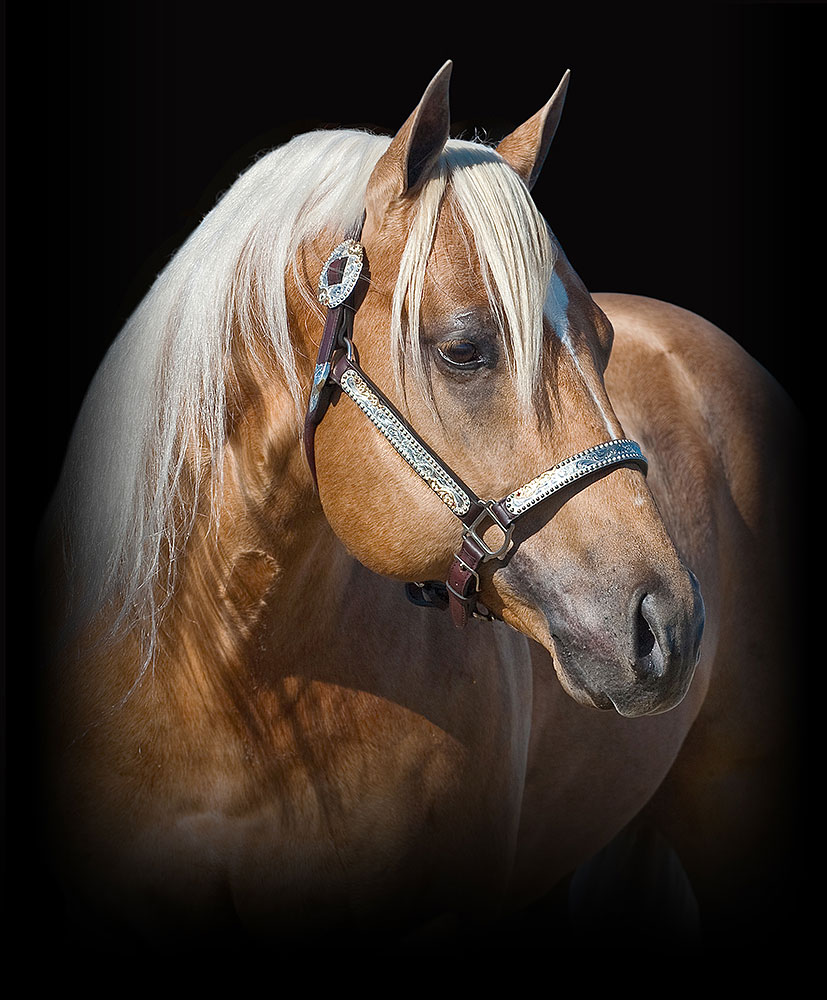 Shiners Voodoo Dr—$3 Million Sire
"Voodoo" is no stranger to the praises of the reining industry, winning more than $85,000 LTE in his show career. Notable winnings include the 2012 NRHA Derby Open Level 4 Open Championship with NRHA Two Million Dollar Rider Todd Bergen aboard, the 2010 Tulsa Reining Classic L3-2 Open Championship, as well as making the finals in the NRHA Futurity Open Level 4 Finals.
Shiners Voodoo Dr, by NRHA Four Million Dollar Sire Shining Spark and out of Voodoo Chic, is owned by Silver Spurs Equine LLC in Scottsdale, Arizona. He was bred by Rogers Heaven Sent Ranch and was one of the three stallions acquired when Silver Spurs Equine LLC made the purchase of Xtra Quarter Horses in 2017.
The respect only grew as the stallion entered the breeding barn. In 2019, Voodoo passed the million-dollar mark when his offspring earned more than $30,000 during the NRHA Futurity.
Shiners Voodoo Dr's leading progeny include:
(as of 1/24/23)Shiner On My Eye (out of Flashy Lil Step) $169,999
Warlocks Last Step (out of SDP A Lasting Step) $86,181
Xtra New Pal Voodoo (out of Wimpys New Pal) $81,893
Shiners Voodoo (out of BR China Rose) $75,354
RFR Voodoos Fuego (out of Show N Tag) $68,266
Shiners Voodoo Dr presently stands at Silver Spurs Equine in Purcell, Oklahoma. Find more information about the stallion here or on Facebook.