The National Reining Horse Association (NRHA) has challenged its members over the last few years to grow the purse at the NRHA Futurity. Many members came forward to do just this, the most recent being Robert and Linda Rosenfeld from London, Ohio.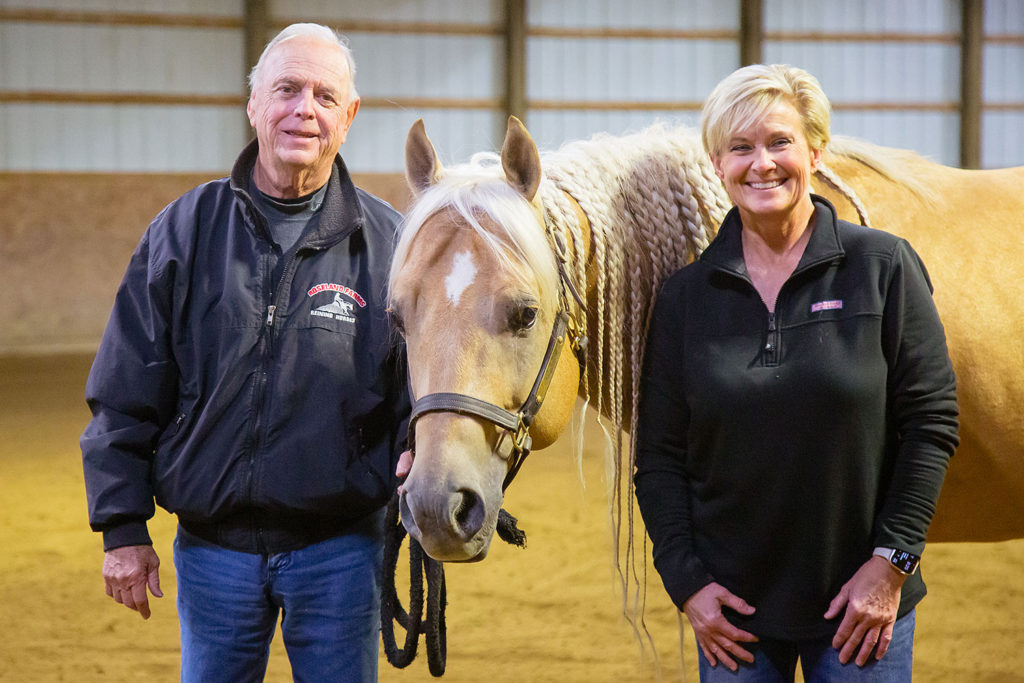 "My reason for sponsoring Level 1 Open is that NRHA has more than 14,000 members, and not everyone can participate in the higher levels due to the cost of horses at those levels or finding the right trainer that can compete at those levels," says Bob. "We all pay the same entry fees, so I thought I would help richen the pot for those riders and owners in Level 1."
Bob got into the sport back in 2000 because of his son's love of horses, and now it has become a family affair with him and his wife, Lin, both riding and showing. They have 15+ horses, the majority at home in Ohio with their in-house trainer Bill McGuire and others with Brandon Brant and Shawn Flarida.
"When Bob called me to ask, 'why does Level 1 Open Futurity not have a guaranteed payout?' I explained we did not have a Futurity Challenge Sponsor for Level 1," said NRHA President Rick Clark. "Bob immediately stepped up as a Challenge Sponsor, and all the money goes into the Level 1 Open Futurity. I am extremely grateful to Bob and Lin Rosenfeld for their Futurity Challenge Sponsorship. This will help to grow our reining industry even more."
"The best thing about NRHA is the friendships that we have developed over the years," says Bob. "Some of our very best friends have come through NRHA, and those friendships make it easy to want to help and contribute to a great sport and a great organization."
To see the list of current NRHA Futurity Challenge Donors, visit nrhafuturity.com/sponsors, and to find out more about donating, contact NRHA Sr. Director of Corporate Relations, Christy Landwehr, at clandwehr@nrha.com