As the reining industry reaches new audiences and continually breaks records, it becomes even more important to acknowledge and celebrate those who helped pave the way for success. Since 1986, the National Reining Horse Association (NRHA) has been doing just that with the NRHA Hall of Fame and, more recently, the NRHA Dale Wilkinson Lifetime Achievement Award. With the help of the Reining Horse Foundation (RHF), these individuals, their achievements, and their contributions to the industry are celebrated and remembered.
Following the August presentation of the NRHA Hall of Fame Committee's recommended nominees, the Board of Directors and past Hall of Fame inductees voted to approve Dell Hendricks, Robert "Bob Mac" McDonnell and Gunnatrashya for induction into the NRHA Hall of Fame.
Longtime member and judge Dave Belson and the dynamic duo of Jenifer Reynolds & Chris Cook of Sandbur Productions were also announced as the NRHA Dale Wilkinson Lifetime Achievement Award recipients for 2023.
"As committee chair, I believe this group is one of the strongest we have put forward," said Rick Clark, NRHA Past President and current Director-at-Large. "Our committee was unanimous on every one of them as a selection to put forward, and I can say I have had the pleasure of knowing each of them personally. What they have meant to our industry, whether it was showing or owning a horse, and what they give back to the association is priceless and has shaped where we are today."
These honorees will be recognized on Wednesday, November 29, during Sliders' Night Out, presented by Toyon Ranch, held at the OKC Fairgrounds during the 2023 NRHA Futurity and Adequan® North American Affiliate Championships.
"I had the honor of contacting each one of the recipients, or their family members, to share the news, and they were absolutely thrilled," said Clark. "They all have their own legacy with NRHA, and we look forward to hearing from them at Sliders' Night Out. We hope you will buy tickets and join us for a great night!"
Read more about the following industry icons in the November and December issues of the Reiner Magazine.
Dell Hendricks
NRHA Professional Dell Hendricks, widely known for his success in the show pen, has won every major event, including the NRHA Futurity, and is a multiple NRHA Derby and American Quarter Horse Association (AQHA) World Champion. Hendricks is also the only individual to have won the National Reining Breeders Classic (NRBC) Open five times. In 2005, he represented the USA at the World Equestrian Games, bringing home individual and team Gold medals, and became an NRHA Million Dollar Rider later that year.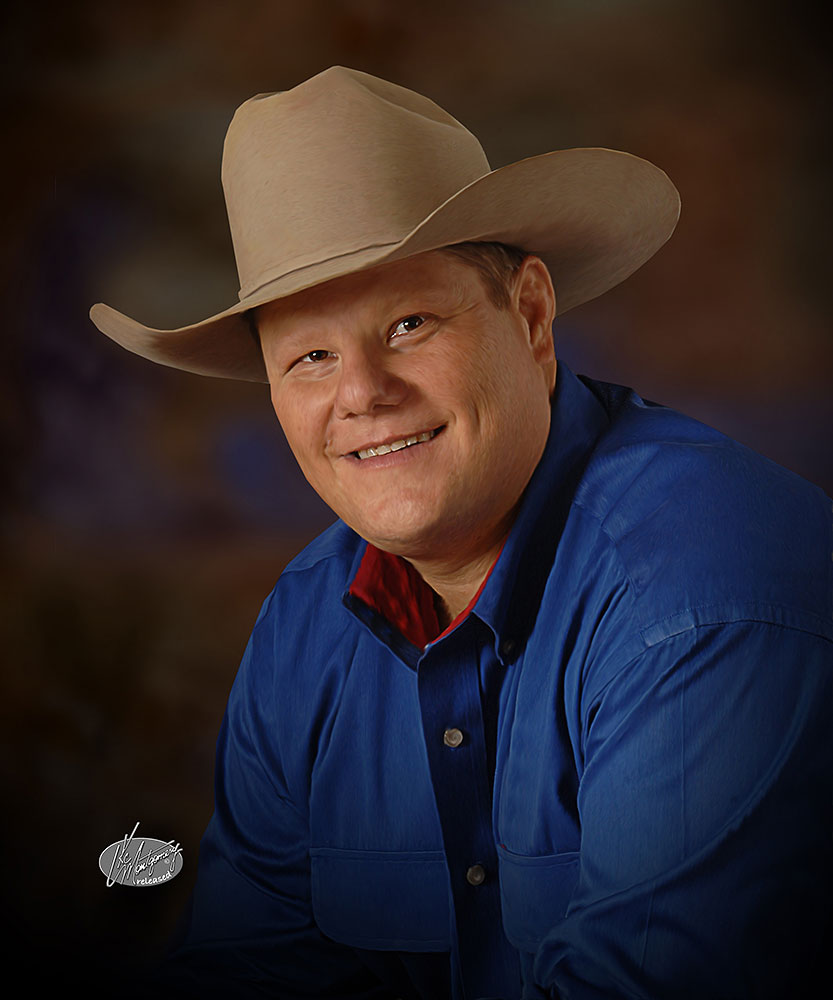 "Dell Hendricks served on the executive committee and traveled internationally to host clinics on his own time to give back," said Clark. "He is as deserving as anybody for what he gave to our industry, and I thought it was so exciting that he is finally part of this elite group."
However, his contributions to the reining industry have spanned far past his $1.8 million in NRHA lifetime earnings. Hendricks has been a long-time committee and board member and served as the association president in 2006.
A graduate of Lamar College with a degree in Horse Training & Management in 1992, Hendricks continued to give back to the equine community. Whether this was through a nationally known breeding program of 25 years or holding fundraisers to benefit the youth membership and RHF, he always found ways to stay involved.
Through his accomplishments and long-time dedication and service to the reining industry, Dell
Hendricks deserves to receive reining's highest honor.
Bob Mac
The late Robert John McDonnell, better known as 'Bob Mac,' was also known as an innovator. With a four-digit NRHA membership number, he spent decades shaping the future of reining and worked tirelessly in this pursuit.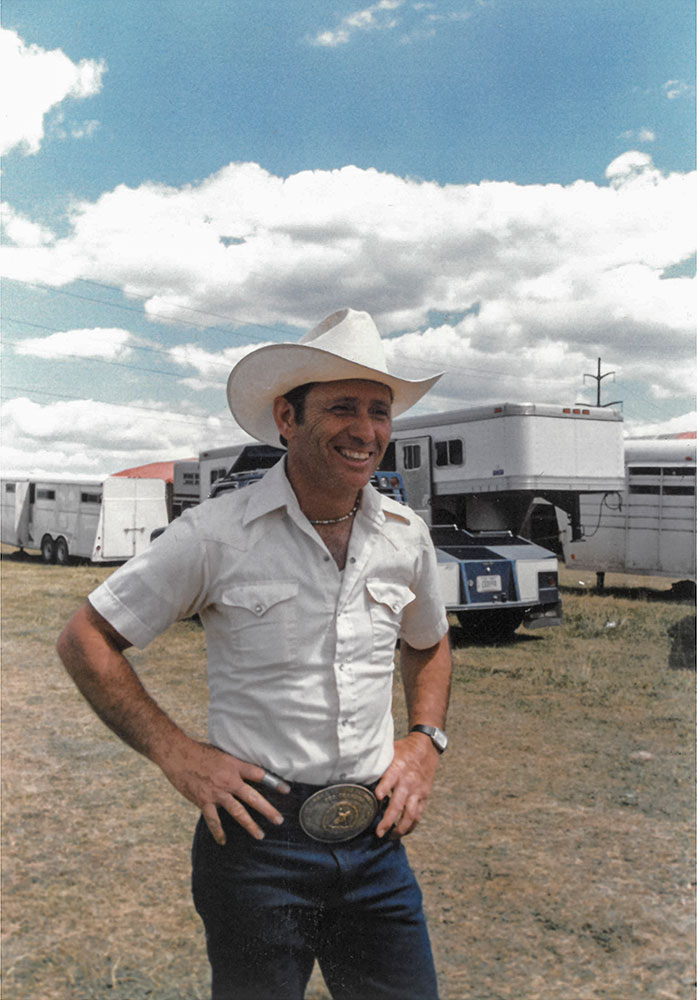 courtesy of Morris Equine Group
He became known for his speed in a turnaround, a maneuver that had not yet been executed at a level that brought excitement to the show pen. After finessing the move, he could train any horse to complete it at speeds that had not yet been seen, and he revolutionized the maneuver.
This was not the only way he helped propel the sport forward. Along with advancing training techniques, he also used his experience as a farrier to advance the sliding plate to a 'sliding disk' and would make bits, spurs, and shoes to help reining horses execute maneuvers at a higher level.
Outside of the show pen, he gave back to the association through serving on the NRHA Board and is credited with helping NRHA's judging program be at the elite level it is today.
"He was very instrumental in the judging system we have today," said NRHA Vice President Mike Hancock. "He did not put the final touches or make it as formal as it stands, but his ideas formed the basis for the standardized judging system we have today."
Throughout his show career, he had success at every level, from ancillary classes to aged events. His resume was lengthy, from earning NRHA's first Open World Championship on Sir Cactus Wimpy to the 1976 NRHA Futurity Reserve Championship and an AQHA Junior Reining World Championship. He also trained, showed, and stood his own stallion, Lads 50. At the time, there were only around eight Lawson Trophy reinings throughout the country, and he won an Open Lawson on Lads 50 as a 3-year-old before they arrived at the NRHA Futurity. This brought them into elite company, as only three horses have accomplished this in NRHA history.
"Having people inducted into our Hall of Fame that were around during the association's early, growing stages and who made a big impact is a testimony that we have not forgotten all of the lessons that we have learned," Hancock said.
Read more about Bob Mac in the Reiner Magazine.
Gunnatrashya
Gunnatrashya keeps adding one accolade after another to his record, and a Hall of Fame induction is the perfect culmination of this sire's success.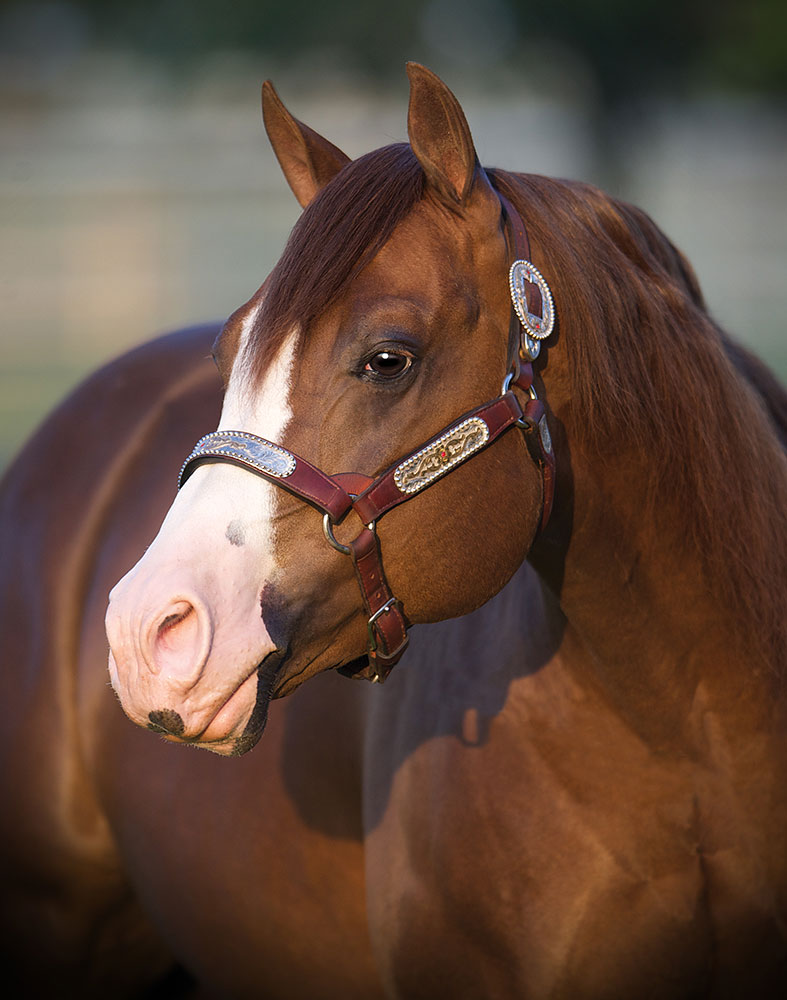 By NRHA $14 Million Sire Gunner and out of Natrasha, the stallion owned by Arcese Quarter Horses USA has been destined for greatness since he set foot in the show pen.
Gunnatrashya crossed the NRHA $10 Million Sire mark in September, just five months after crossing nine million, an impressive feat of its own. This 2006 stallion also sired three of the past four NRHA Level 4 Open Futurity Champions, and in the one year where he did not sire the champion, he sired the reserve champion.
The Leading Futurity Sire Award, created to honor the late Peter Phinny's impact on the reining industry, was created in 2021. In the first two years since its inauguration, Gunnatrashya has been the recipient. At the 2022 NRHA Futurity, the stallion had ten offspring in the Open Finals and five in the Non Pro Finals. The offspring earned $613,444 in both finals for an average of $40,896, making him the award recipient for the second consecutive year.
Along with the success in the breeding shed, the stallion made his mark in the show pen. He was bred by Katarina Dorminy and co-owned by the Dorminys and Bill Horn. Gunnatrashya was sold to Arcese Quarter Horses USA as an early 3-year-old. Under the guidance of NRHA Hall of Famer Shawn Flarida, the duo won the All-American Quarter Horse Congress Futurity. The pair then accomplished something that only two horses before him had done; they went on to win the NRHA Futurity after their Congress win. Gunnatrashya was again crowned the 2010 NRHA Derby Champion with Flarida at the reins. All told, his NRHA lifetime earnings extended past $218,000.
"Gunnatrashya needs no introduction," said Clark. "Mr. Arcese has built as strong of a legacy between Europe and the USA as anybody, and it is thrilling to see it recognized with this stallion's success. Mr. Arcese, who is now 90 years old, and his whole family have made such an impact on our industry, and so has this stallion. I am not sure where our sport would be without their family, and I am so thrilled for them."
Track each of Gunnatrashya's milestones on nrha.com/milliondollar.
Jenifer Reynolds and Chris Cook
Most would say that the history books of NRHA would be much barer without the impact Jenifer Reynolds and Chris Cook have had in telling the stories of those in the reining industry. They have devoted themselves to bringing words to life through their commentary and video production.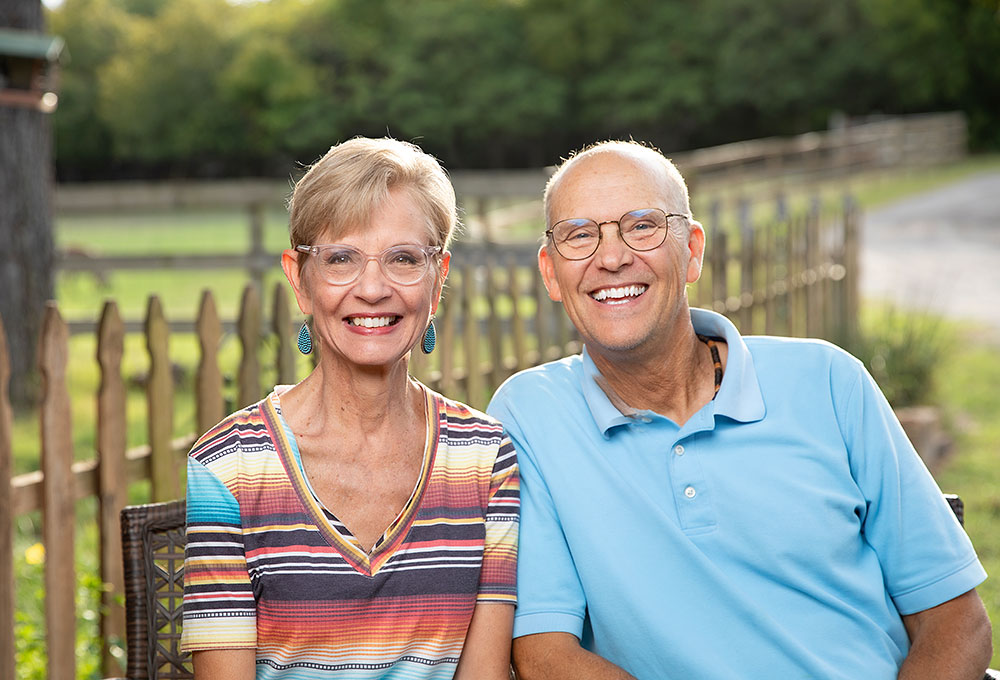 From being a master of ceremonies at many NRHA Awards Banquets to providing colorful commentary at major NRHA events—to Sandbur Video, Inside Reining, and Horse of the West—Jenifer and Chris helped reiners celebrate their highest accomplishments while also bringing the sport into homes which may have never heard of it.
They have spent their time traveling across the country, whether times were profitable or difficult, even during the height of the COVID pandemic, to tell the stories of horses and riders in the reining industry.
"As the equine world has seen ups and downs due to numerous challenges, we tried to work with Jenifer and Chris to tell the story of both Oklahoma City and our relationship with the horse show industry in a way that we all could be proud of," said Mike Carrier, 2020 Dale Wilkinson Lifetime Achievement Award recipient and past president of the Oklahoma City Convention and Visitors Bureau. "The manner in which Jenifer and Chris so meaningfully tell the stories of the people, horses, and events that have made the performance horse industry such a significant part of the overall industry, along with the beauty and grace of the partnership between humans and the love [of horses], is a tie that binds so many to Oklahoma City and our commitment to NRHA."
The true magic of reining is shown through video, not words, and this duo's impact in bringing shows of all sizes to homes across the United States is immeasurable. They have become a staple in countless families across the reining community, expressed through countless letters of support for their nomination, especially from NRHA Professionals.
For their creation of an archive of reining's historical moments and exposure, which created immeasurable growth and exposure for the sport, it is evident Jen and Chris have etched their own role in reining history.
Dave Belson
Dave Belson has worn many hats in his extensive tenure with NRHA. He has been a ranch owner, stallion owner, breeder, non pro competitor, judge, and traveled internationally to represent NRHA since becoming a member in 1983. He was the founder, owner, and manager of 5B Quarter Horses, which stood several well-known stallions over the years and served as a foundation for well-known trainers and judges such as Randy Paul, Brent Naylor, and Brian Bell.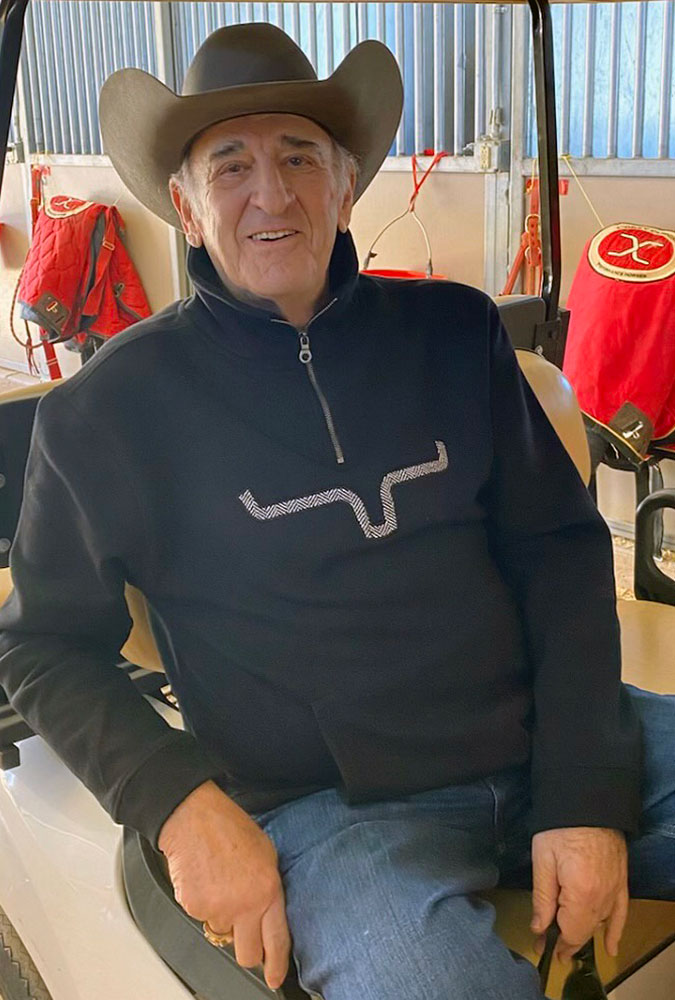 Dave has owned and stood great stallions at 5B Quarter Horses, including Gangster Chic, Mr Rattle N Hum, Loomis Su, Doc N Jose, Amberjacks Image, and Bommernicker. While standing these stallions, Dave handled every aspect of the breeding program. He has also been the proud owner of several NRHA Futurity and Derby Finalists and NRBC Level 3 Open Champion, Mr Rattle N Hum.
Along with his own endeavors in the reining industry, Belson always found time to give back to the organization. As the founder and first president of the Arizona Reining Horse Association (AzRHA) in 1985, he was critical in building a foundation of growth in the southwest. Belson served three separate terms on the AzRHA board and held seats on the NRHA and RHF boards.
As a judge, Belson has served the association for 35 years and traveled worldwide while doing so. Due to being such a positive ambassador of the sport, there are likely few who don't know him. He was also instrumental in changing the rules for older retired judges to maintain a bit/back gate judges' card.
"Dave was the guy that didn't want to micromanage you; he wanted you to figure out how to do it on your own," said NRHA Two Million Dollar Rider Brian Bell. "We were kids at the time, and he was really good to us— he treated us all like we were his kids. He gave a bunch of young guys like us an opportunity to get started and learn how to work our business. I worked partly for him and had my own thing at the same time, and he would always help."
The Dale Wilkinson Lifetime Achievement Award recipients will be honored alongside the NRHA Hall of Fame inductees at Sliders' Night Out presented by Toyon Ranch.