Avaré, August 27—Brazil is not what you see, it's what you feel they say. True to the saying, the sound and feel of Brazil made the NRHA/RHF/ANCR World Youth Reining Cup in Avaré, a competition that will remain in the hearts and memories of many. With riders representing 11 countries (Argentina, Australia, Brazil, Canada, Chile, Czech Republic, Italy, Mexico, Switzerland, Uruguay, USA), all cheered on by the enthused public, the top score was for Gabriel Cordeiro Martins of Brazil riding Evandro de Oliveira's Doc San Whiz.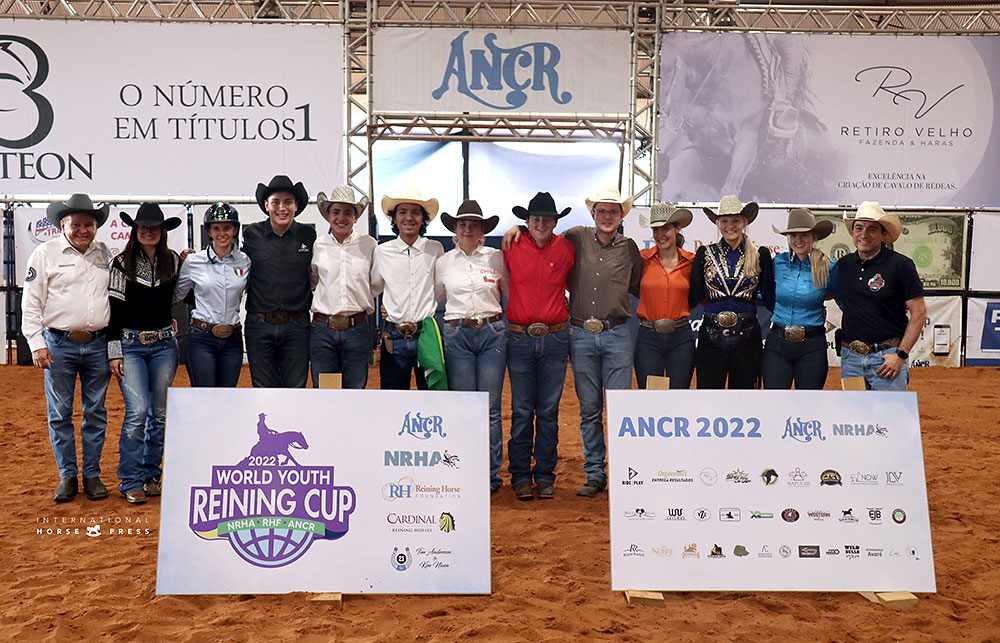 With a 212.5 to beat, scored by Italy's Rebecca Folcia early in the draw and with one horse left to go, Cordeiro Martins was determined to claim the title on home turf. "As everyone else, my horse and I only had a couple of days to get to know each other. Though he's not a very easy horse, in the short time had together we managed to build trust and confidence in each other," he said. "In any case I really wanted to win for my country and am super happy." The young rider, who took $3,000.00 USD for the win, has been showing and training his own reining horses for the past eight years; "All the trainers here in Brazil are always willing to help and give me advice, since I do everything myself. My dream? To one day meet Shawn Flarida and ride with him!"
Rebecca Folcia of Italy made her way to South America with her trainer Angelo Benedusi and both were thrilled with the experience. "Everyone was so kind and always available with both me and my trainer making this an amazing experience," said Folcia who rode Francisco Moura's Summertine Tag and took home $2,000.00 USD for Reserve honors. "My horse was really good and performed to the best for us. Being able to share these moments with riders from all over the world is memorable, we all got to know each other and share our passion and how we live it. I would like to thank everyone that made this happen, in particular Joao Marcos and Chico Moura, and look forward to hopefully repeating this experience again."
Third place honors, along with a $1,000.00 USD paycheck, were for Switzerland's Nanina Staub who made her way over with Italian Professional Andrea Costa. "This was a very intense adventure and I got a really cool horse to show," shared Staub who rode Flashy Rooster owned by Ana Cristina Chiattone Pinfildi. "He was so much fun to ride, even though we had a little bubble in the lead change. I am very thankful to Joao Marcos to have given us this opportunity and I enjoyed every moment here. It's far away from home, everything is different, but everyone is so kind and helpful. I would repeat all this in a heartbeat!"
All the riders who took part in the inaugural World Cup confirmed the saying; "In Brazil it's what you feel" and the feeling was fantastic they added.
"There was a lot of work behind this event and I have to thank the super team that put it together," said NRHA, RHF and ANCR Board member Joao Marcos. "Once again it was wonderful. My goal, since I first came into this world over ten years ago, was to promote the youth worldwide and my motto has always been globalization. We should all carry on in this direction and this first World Cup has been another step forward in that direction. Italy will be host to the 2023 World Youth Reining Cup and we look forward to having close to 20 countries represented. A huge thank you to NRHA, ANCR, the riders, the owners that loaned their horses and to all that made it happen."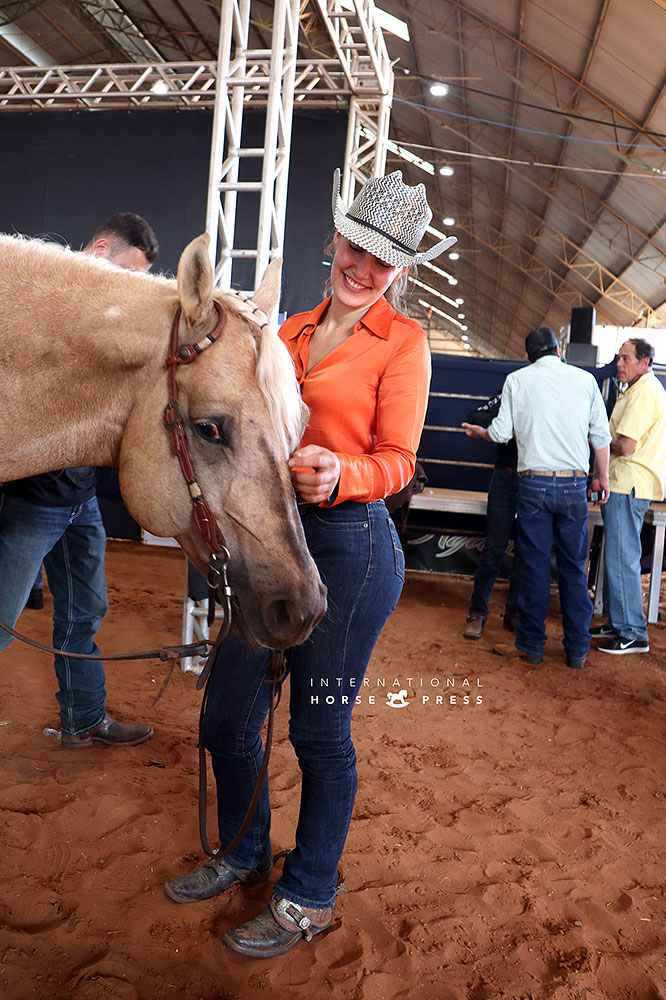 To relive the highlights of the event held during the ANCR Futurity: https://youtu.be/vRgqzazfkko
To watch the runs: https://apps.apple.com/us/app/ride2play/id1541311927
For more info: www.ancr.org.br
Photos by International Horse Press
Media Contact:
Simona Diale/International Horse Press
internationalhorsepress@gmail.com
The National Reining Horse Association is not responsible for the information contained in this press release. Please contact the author or submitting organization for further information, requests, or questions.