A casual evening of art, music, and connection resulted in a significant donation to the Reining Horse Foundation. Held July 22 at Ranchos Los Vaqueros, a private reining training barn in Pilot Point, Texas. The event featured the paintings and sculptures of Tammy Tappan. Proceeds from the sales, combined with donations, have generated $27,590 to date for the charitable arm of the National Reining Horse Association.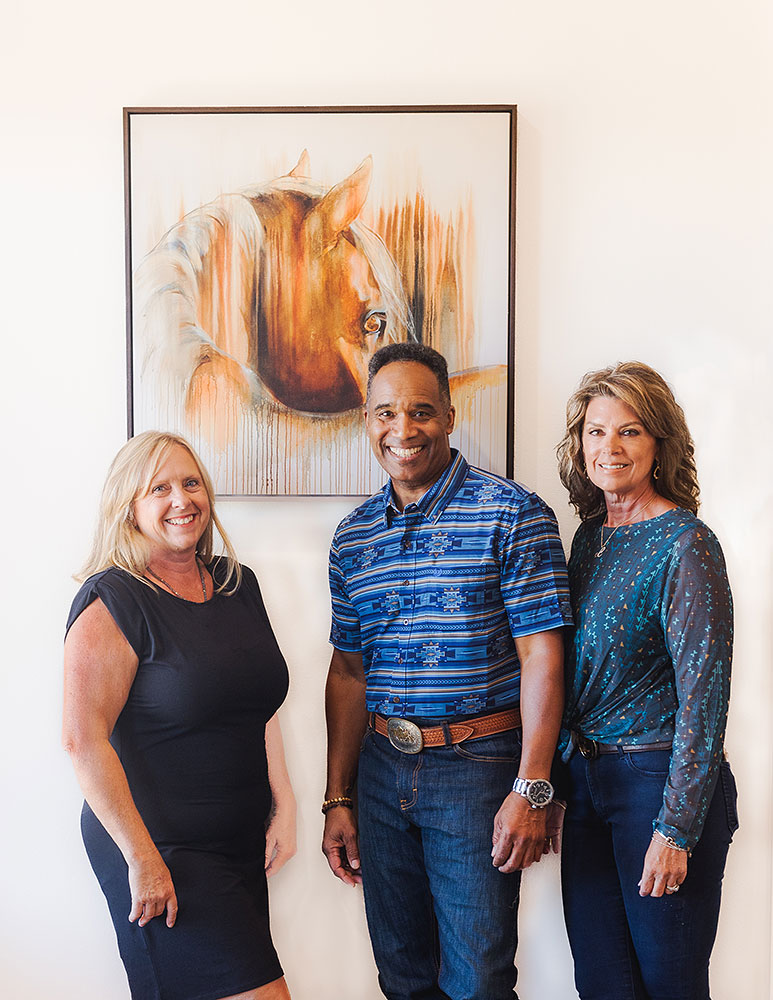 The event was produced by Dwayne Hildreth with Key of D Productions and hosted by Debbie and Gary Conway with support from additional RHF Board members and volunteers. The energy was described as electric, the food delicious, and the music by Zachary Lee entertaining.
Owners, trainers, and equine lovers from diverse backgrounds attended in support of the cause. Additional sales of art through August 16 will benefit RHF. For information on available works, contact Debbie Conway at debbiejconway14@gmail.com or the RHF office at (405) 946-7400, ext. 106. The artist will make a presentation of the proceeds to the RHF at a later date.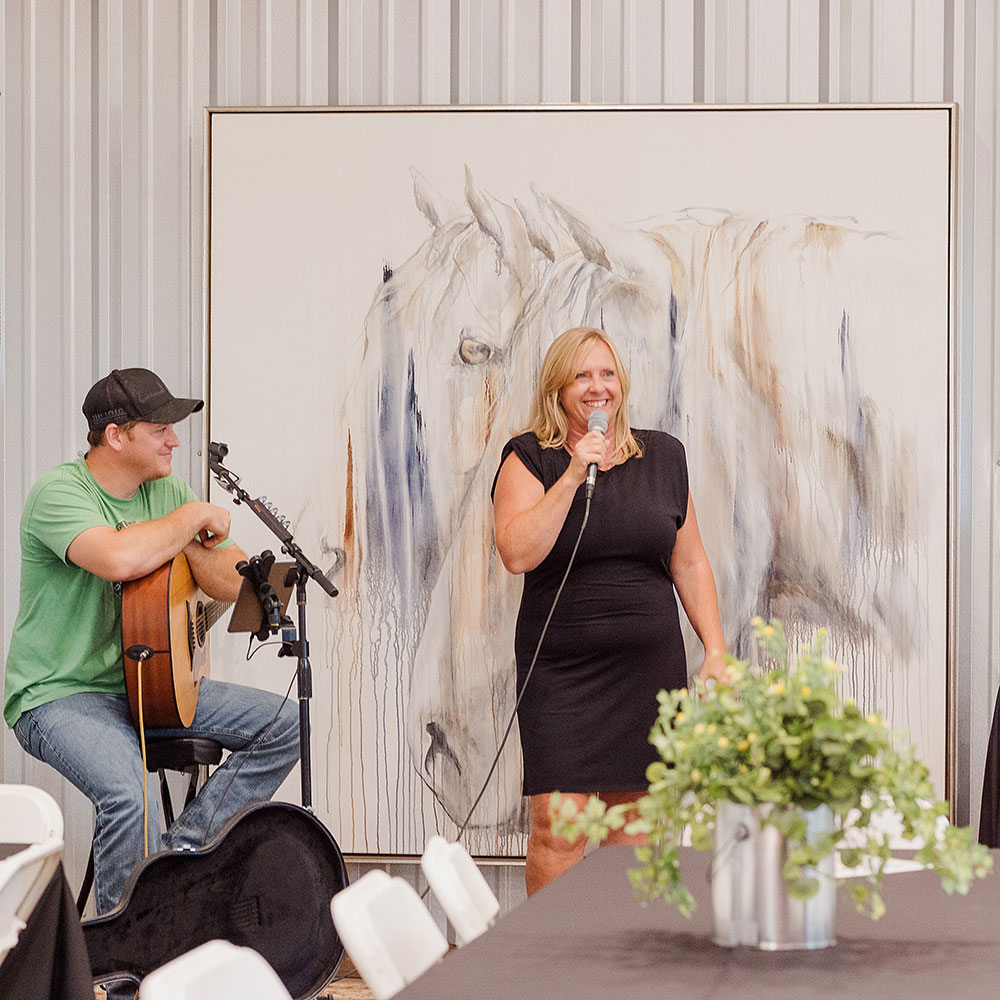 "This pop-up type event was rewarding in so many ways," says Debbie Conway, a member of the RHF Board of Directors. "We really thank everyone who played a part. And, if anyone wants to match any portion of the donations with a financial gift to RHF, there is still time to multiply the impact of this event."
Based in Tryon, North Carolina, and Scottsdale, Arizona, Tappan specializes in contemporary equestrian artwork. She offers works by commission and through gallery and private sales.
For more than two decades, members of the equine community have been doing good things through the Reining Horse Foundation. With its mission of caring for and honoring the reining community, the RHF has supporters from around the world. Core programs include the Dale Wilkinson Memorial Crisis Fund helping reiners enduring major hardships; youth scholarship and leadership development through the National Reining Horse Youth Association; and perpetuation of the sport's history through the NRHA Hall of Fame. For more information or to give, visit reiningfoundation.com.
Photos by Shauna Larcombe