Exciting opportunities are available at the 2021 National Reining Horse Association Adequan® North American Affiliate Championships but are only available to exhibitors who first qualify through an Affiliate Regional Championship.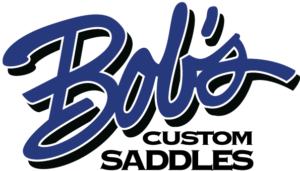 Exhibitors competing in select divisions at the Adequan® NAAC can earn the chance to perform center stage in the Jim Norick Coliseum thanks to an exciting sponsorship addition from NRHA Corporate Partners Bob's Custom Saddles and Toyon Ranch. The two Corporate Partners have expanded their sponsorship to include a bonus round for four classes.
The Bob's Custom Saddles Showdowns will be offered for the Intermediate Non Pro, Intermediate Open, and Rookie Level 2 and the Toyon Ranch Showdown will be offered for Rookie 1, also known as Rookie of the Year. The NAAC classes will be held in the Adequan® Arena as normal with entries competing for 2021 Adequan® NAAC titles. The top 10 for each class (plus ties) will advance to the clean-slate Showdowns in the Coliseum Arena, where they will compete for additional cash prizes.
To compete for these titles, it is critical that riders enter the respective classes at an Affiliate Regional Championship and score higher than a zero to qualify to enter Oklahoma City. NAAC hopefuls must specifically enter the ARC class, not just the ancillary version. Riders do not need to have an affiliate designation to enter, they just must be a member of an affiliate. The South Central Region ARC kicks off the qualifying season at the Tulsa Reining Classic on August 29, and the full list of ARCs can be found on the NRHA website.

A staggering $10,000 will be awarded during the Showdowns for each class. This means that, for no additional entry fee, the Bob's Custom Saddles and Toyon Ranch Showdown Champions will win $5,000, the reserve champion will take home $2,500, third will receive $1,500, and fourth will earn $1,000. Money won in the Showdown will be considered Category 7 affiliate earnings.
"The reining industry is blessed with many generous sponsors, and Bob's Custom Saddles and Toyon Ranch are two of the best. Their vision is to grow reining beginning with specific NAAC divisions while benefiting the industry as a whole," noted Senior Director of Corporate Relations and Communications, Sammi Miller.
The Bob's Custom Saddles Intermediate Non Pro and Intermediate Open Showdowns will be held in the Jim Norick Friday, Dec. 3, and the Bob's Custom Saddles Rookie 2 Showdown and Toyon Ranch Rookie 1 Showdown will be held on Saturday, Dec. 4.
For more information about qualification for or about the Adequan® NAAC, visit https://bit.ly/2021NAACQualification.