The National Reining Horse Association (NRHA) is excited to host the $20,000 Invitational Freestyle Reining held at the 2023 6666 NRHA Derby presented by Markel. Sponsored by the Oklahoma City Convention and Visitors Bureau, this must-see event will take place on Thursday, June 22 at 6 p.m., is free to the public, and is sure to have the whole family on the edge of their seats!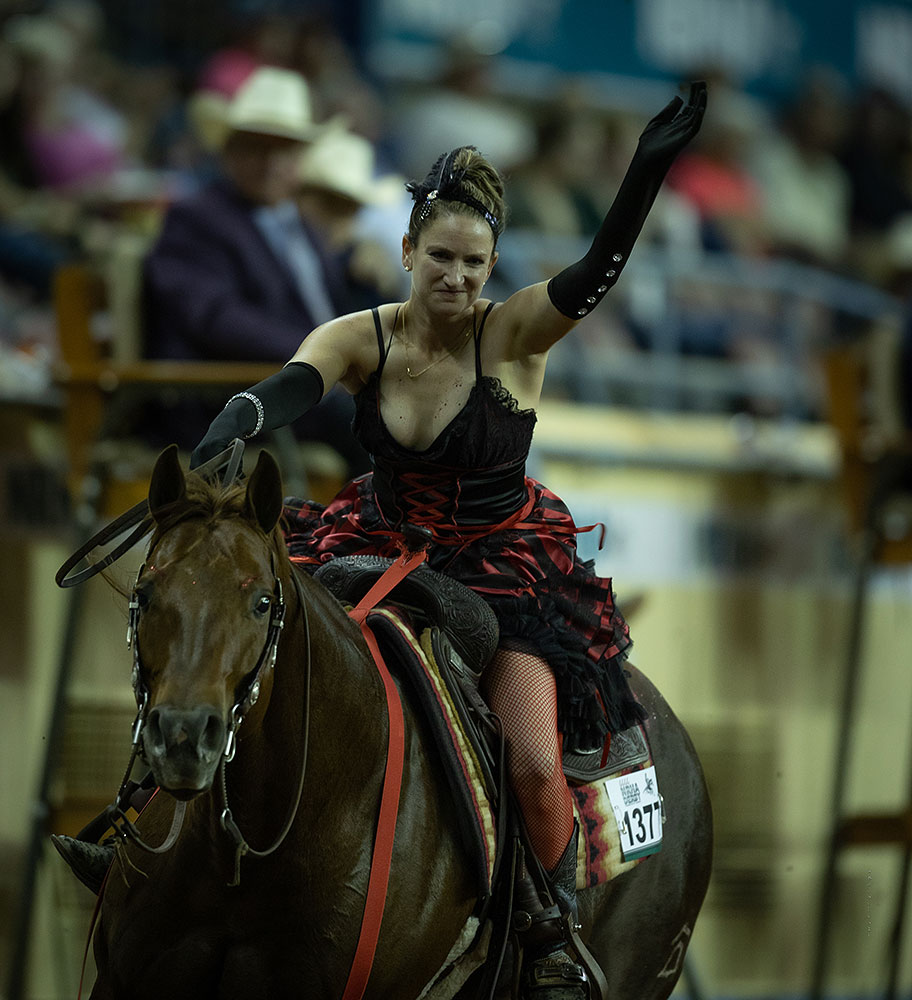 Often compared to figure skating, the performances also use choreographed music and are paired with astounding costumes, props, or often additional characters! Freestyle reining allows one to creatively use core reining maneuvers (circles, spins, stops, flying lead changes, etc.) and magnify them with music and choreography. The fan-favorite freestyle reining has been an NRHA tradition since 1986, with the first-ever freestyle reining held at the NRHA Derby in St. Paul, MN. Veteran spectators of the event may mention it is always a surprise who may show up to compete.
The 2022 NRHA Invitational Freestyle Reining Champion, Hava Vital, blew away the competition last year with her breathtaking performance to the "Moulin Rouge" hit song "Lady Marmalade." Coming in two points behind Hava as Reserve Champion, Abby Budd paired a bridleless routine with the song "Can't Stop The Feeling!" Watch her performance here!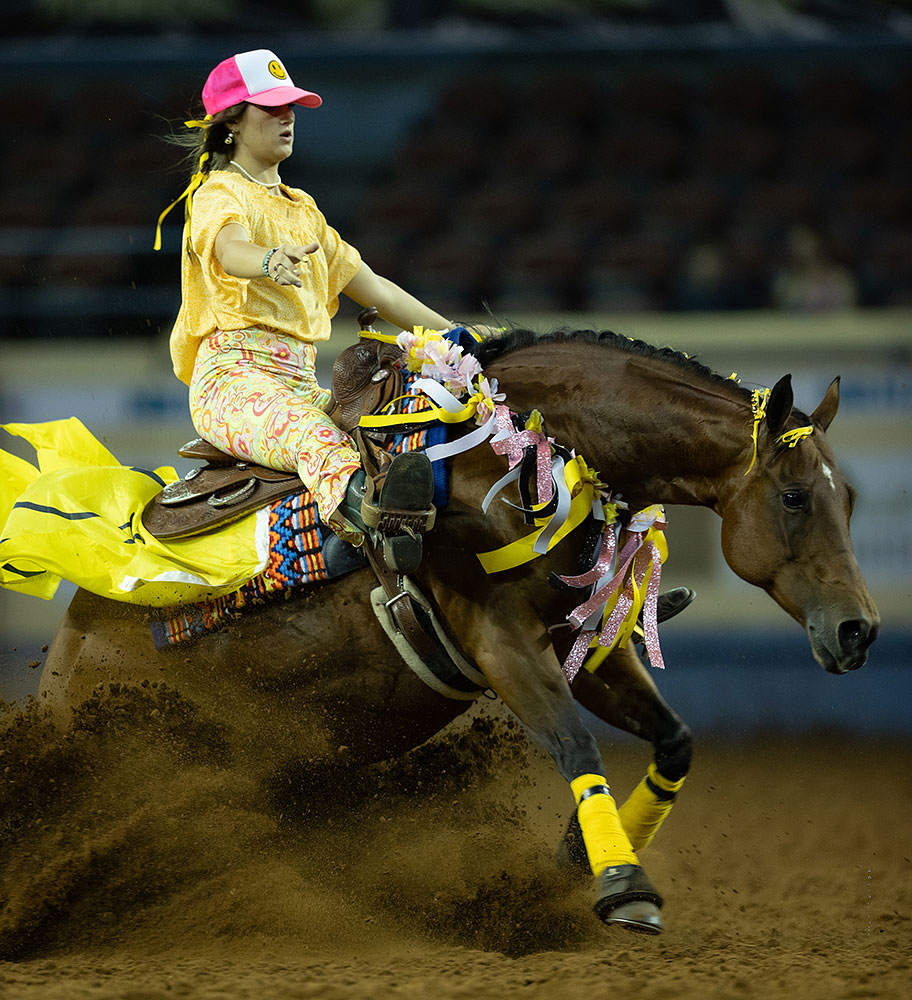 "As the horse show capital of the world, we are always excited to host reining events here in OKC," said Zac Craig, Oklahoma City Convention and Visitors Bureau president. "We look forward to welcoming these participants and showing them all there is to do in the Modern Frontier."
Confirmed 2023 Freestyle contestants include Karen Knight, Gabe Garrison, Ari Mischo, Brogan Hill, and Caitie Holtzman.
The 2023 6666 NRHA Derby presented by Markel is full of other events throughout the week, including a tradeshow, Non Pro and Open Finals, and more. Visit NRHADerby.com or Facebook for the latest updates.