Several National Reining Horse Association approved events have boasted lucrative payouts in 2021. Those impressive purses helped push three already prolific sires to event bigger milestones. Magnum Chic Dream, now the associations fourth leading sire, became an NRHA Seven Million Dollar Sire, while Spooks Gotta Whiz and Hollywoodtinseltown (now 16th and 19th on the leading sire list, respectively) joined the elite NRHA Three Million Dollar Sire Club.
Magnum Chic Dream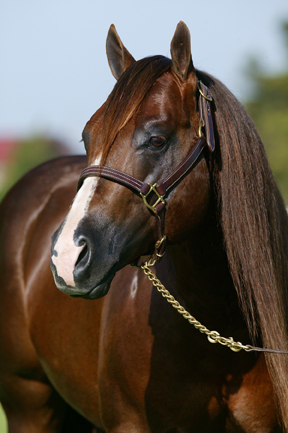 Now 25 years old, Magnum Chic Dream has become a household name in the reining industry, and his foals have now won more than $7 million. The stallion, by NRHA Seven Million Dollar Sire Smart Chic Olena out of Sailin Barbee, is owned by Jack and Viola Scott of Sherman, Texas.
As a performer, Magnum Chic Dream, bred by Guy Du Ponchel, boasts $44,000 in lifetime earnings. The stallion then excelled as a sire, achieving NRHA Million Dollar Sire status in 2010 and reaching the seventh million just 11 years later.
Magnum Chic Dream's top offspring include:
Chic Dreamin (out of Skeets Red Dunit) $247,272
Taris Dreamer (out of Taris San Cutter) $194,311
Mega Maggie Mae (out of Cinco De Mega) $182,116
Msdreamy (out of A Gal With A Gun) $181,720
Made By Magnum (out of Ready Make Cowboy) $168,523
Spooks Gotta Whiz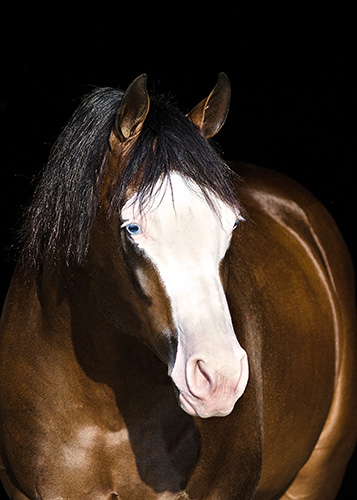 Spooks Gotta Whiz excelled in the show pen, earning more than $345,000 during his career. The stallion is one of an elite group of horses to win reining's Triple Crown, consisting of the NRHA Futurity, NRHA Derby, and NRBC, which he did with NRHA Two Million Dollar Rider Jordan Larson and NRHA Six Million and Leading Rider Shawn Flarida.
Spooks Gotta Whiz is by NRHA Two Million Dollar Sire Spooks Gotta Gun and out of Prettywhizprettydoes. Bred by Clint Haverty, the 2007 stallion is owned by Michell Anne Kimball, who purchased the horse from Duane Hicks in 2009.
The 14-year-old stallion surpassed three million dollars in offspring earnings during the final weekend of the 2021 NRBC, when his foals won more than $80,000 in the Non Pro and Open finals. Major earners included Trendsettter (ridden by Kole Price), Spooks Gotta Crush (ridden by Ruben Vandorp), Rambowhiz (ridden by Trevor Dare), Gotta Connection (ridden by Shelby Clausen), Exit 21 (ridden by Kelle Smith), and TR Baby Blues (ridden by Kim Muehlstaetter).
Spooks Gotta Whiz's top performers are:
Spooky Whiz (out of Myo Starlight) $185,708
Gotta Twist It Up (out of Make It With A Twist) $183,837
Spooks Show Time (out of Dolittle Lena) $173,416
Spooks Grand Slam (out of Shiney Diamond Lady) 140,429
Spooks Gotta Crush (out of Megas Sugar Baby) 139,597
Hollywoodstinseltown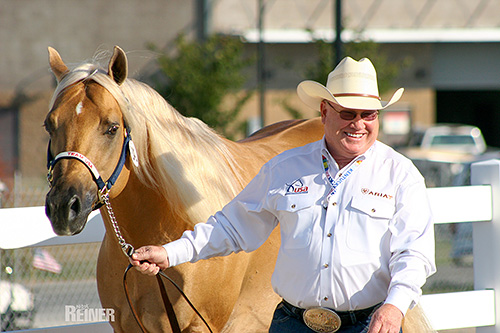 Hollywoodstinseltown first appeared on the NRHA Million Dollar Sire list in 2017, and has raced up the leading sire ranks. Prior to the 2021 NRBC, Hollywoodstinseltown was just over $11,000 away from Three Million Dollar Sire Status. Outstanding Finals performances by Hollywooddirtysecret (ridden by Sam Flarida), Cee Mr Stop and Mr Royal Hollywood (both ridden by Brian Bell) garnered an incredible $54,000, easily crossing the Million Dollar Mark.
Hollywoodstinseltown, who was laid to rest in 2020, was royally bred. His sire was NRHA Hall of Fame Inductee and Six Million Dollar Sire Hollywood Dun It, and his dam, Miss Tinseltown, is also in the Hall of Fame.
The 2004 stallion was bred and owned throughout the course of his life by Silva Reining Horses of Pilot Point, Texas.
Some of his accolades include 2007 NRHA Prime Time Champion; 2009 NRHA Open Derby Reserve Champion; 2008, 2009, and 2010 NRBC Open top ten; 2010 USEF National Championships top ten; and 2010 World Equestrian Games (WEG) top ten in both individual and team competition. His NRHA lifetime earnings total more than $185,885.
The top five offspring from this flashy palomino stallion are:
Tinseltown Fly Guy (out of Fly Flashy Jac) $250,083
Shining In Town (out of Shine Ann) $199,780
Hollywooddirtysecret (out of Maximum Rpm) $172,257
Tinseltown Flash (out of Billie Gun Flash) $134,920
Mr Royal Hollywood (out of Cee Miss Hollywood) $106,360