On Friday, November 10, Michael and Michelle Miola announced on their joint Facebook page that Spooks Gotta Gun had passed the day before. The stallion by Grays Starlight and out of Katie Gun had just crossed the NRHA Three Million Dollar Sire mark the same week.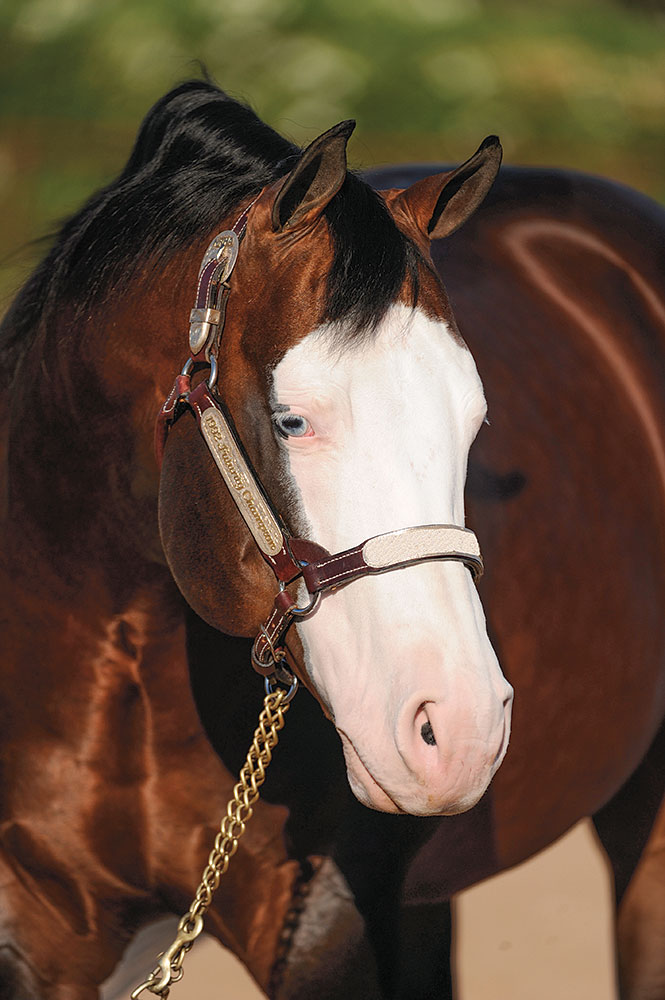 "It is with great sadness and tears that I have to announce that our precious Spooks Gotta Gun passed away yesterday morning. He was so loved and cared for by everyone at Silver Spurs; it will not be the same without him," the Facebook post stated.
Bred by Eric Storey, the stallion traded hands a few times before being purchased by current owner Silver Spurs Equine in 2010.
Andrea Fappani rode him to a third-place finish in the Derby Level 4 Open at the National Reining Horse Association (NRHA) Derby during his show career, earning $31,864. The next month, the pair won the Derby Level 4 Open at Reining By The Bay, winning $10,000. Spooks Gotta Gun earned a total of $79,603 in the show pen between four NRHA Professionals: Clint Haverty, Shawn Flarida, Abigayle Mixon, and Fappani.
With nearly 300 offspring with NRHA lifetime earnings (LTE), Spooks Gotta Gun's progeny record is stacked. Most notably, he is the sire to recent NRHA Hall of Fame inductee and Six Million Dollar Sire Spooks Gotta Whiz. 'Baby' was pivotal to Spooks Gotta Gun's journey to his first million—garnering nearly $350,000 toward the sire's offspring earnings.
Since crossing the $2 million mark in 2018, one horse has risen above the rest in ushering Spooks Gotta Gun to his next NRHA milestone: Spooks Gotta Tinsel (Tinsel Tiara). The 2018 stallion bred by Domingo Alvarado is owned by Lance Griffin. Since his show career began in 2021, Spooks Gotta Tinsel has $120,960 in NRHA LTE. His biggest win came this year during The Run For A Million, where Francesco Martinotti piloted the stallion to a 6th place finish in the Million Dollar Competition and earned a check for $45,000.
Spooks Gotta Gun's top-earning offspring are:
Spooks Gotta Whiz (out of Prettywhizprettydoes), owned by Michell Anne Kimball, bred by Clint Haverty, earning $345,138
Spooksgottachicolena (out of Braz Us), owned by Harper Lawson, bred by Reinbow Ridge Equestrian, earning $152,949
Oops Itsa Spooks (out of Tejons Finally Dunit), owned by AC Quarter Horses LLC, bred by Silver Spurs Equine, earning $125,427
Spooks Gotta Tinsel (out of Tinsel Tiara), owned by Lance Griffin, bred by Domingo Alvarado, earning $120,960
Ifwhizswereguns (out of Ifwhizsweredollars), owned by Silver Spurs Equine, bred by Tanya Jenkins, earning $118,578
NRHA offers our deepest condolences to all who knew and loved Spooks Gotta Gun. His influence on the reining community will be forever remembered, and we are thrilled to honor his life with the announcement of his accomplishment as an NRHA Three Million Dollar Sire.