As champions were crowned at the 6666 NRHA Derby presented by Markel, two sires also reached a new milestone, with their offspring demonstrating extraordinary talent – continuing their legacies among NRHA's leading sires.
Gunner – NRHA $14 Million Sire
As Down Right Amazing earned yet another major title as the 6666 NRHA Derby Level 4 Open Champion, the stallion also pushed Gunner over the $14 million milestone. This not only solidifies him as NRHA's leading sire but also makes him the only sire with more than $12 million in offspring earnings.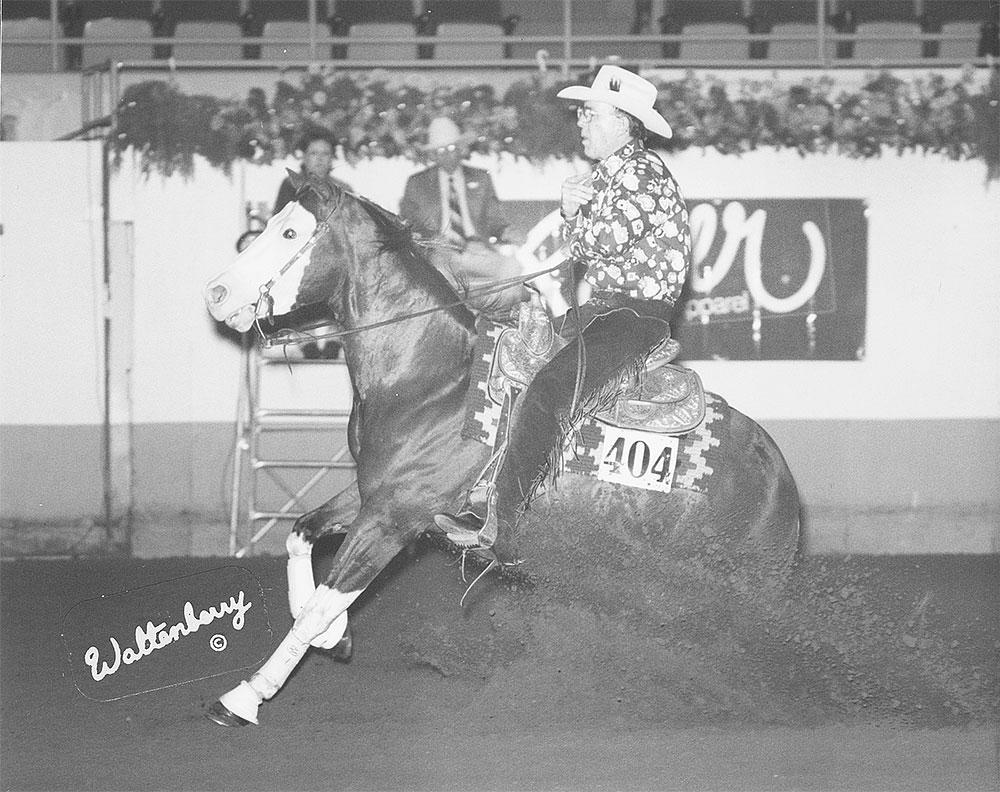 In addition to siring the open champion, there were two offspring of Gunner in the non pro finals, earning a total of $102,494. The versatility of Gunner's offspring and their constant success in the show pen continues the legacy of this Hall of Fame stallion.
"Gunner was a special individual who had a unique way of using his shoulders. He was able to pass that onto so many of his offspring, and I believe that is what has made them exceptional individuals," said NRHA Three Million Dollar Rider Casey Deary. "Congratulations on a milestone well deserved!"
The son of Colonelfourfreckle, out of Katie Gun, has $173,000 in NRHA lifetime earnings, but that was only the beginning of the mark he would leave on the reining industry.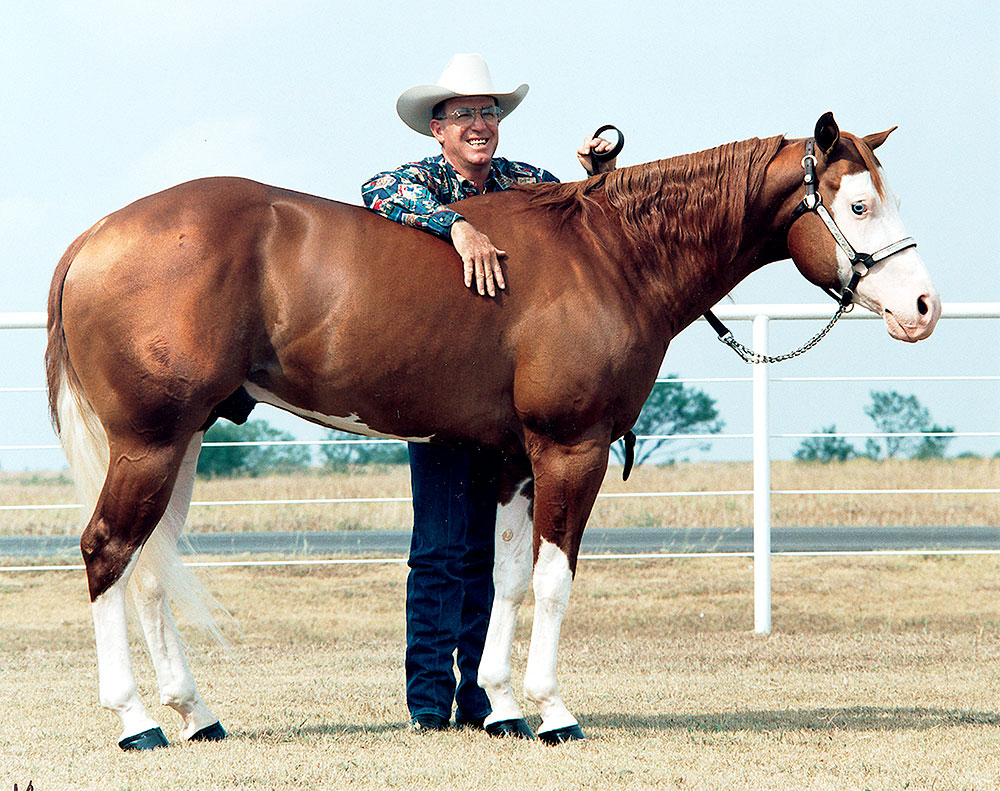 Beyond his show ring success, Gunner's legacy also includes the genuine affection and admiration he garnered from people within the reining industry. While owned by Pam and Paul Rohus, he was immortalized as a Breyer Horse special edition model while also earning a world championship, an APHA World Show Reining Futurity Open Championship, and became an NRHA Futurity Open reserve champion under Clint Haverty.
Gunner was later owned by Debra and Kim Sloan. During their ownership, Gunner continued to add to his list of accomplishments. He earned an APHA Junior Reining world title, a National Reining Breeders Classic Co-Reserve Championship in the National Reining Breeders Classic, and the United States Equestrian Team Open Reining Championship with the late Bryant Pace in the saddle in 2001.
Two years after being inducted into the NRHA Hall of Fame, the Sloans sold Gunner to Tim and Colleen McQuay, where he lived out the rest of his days in Tioga, Texas.
Although the stallion passed away in 2013, his legacy continues to live on as limited breedings still occur through ICSI.
Gunner's Top Earning Offspring with 983 competing:
Down Right Amazing (Shesouttayourleague) – DAG Ventures LLC, owner; Curtis Performance Horses LLC, breeder: $532,584.29
All Bettss Are Off (Wimpys Little Chic) – Rancho Oso Rio LLC, owner; Arcese Quarter Horses USA breeder: $393,924.19
Tinker With Guns (Tinker Nic) – Silver Spurs Equine owner, Rancho Oso Rio LLC breeder: $344,117.65
Gunners Tinseltown (Miss Tinseltown) – David Silva, Sr owner/breeder – $305,307.49
Americasnextgunmodel (Cee Dun It Do It) – Arcese Quarter Horses USA, David Silva Sr., breeder: $289,486.18
No Smoking Required (Icing Required) – Schmersal/ThorSport Inc., Carluccio Orsi breeder: $252,058.43
Gunners Special Nite: NRHA $6 Million Dollar Sire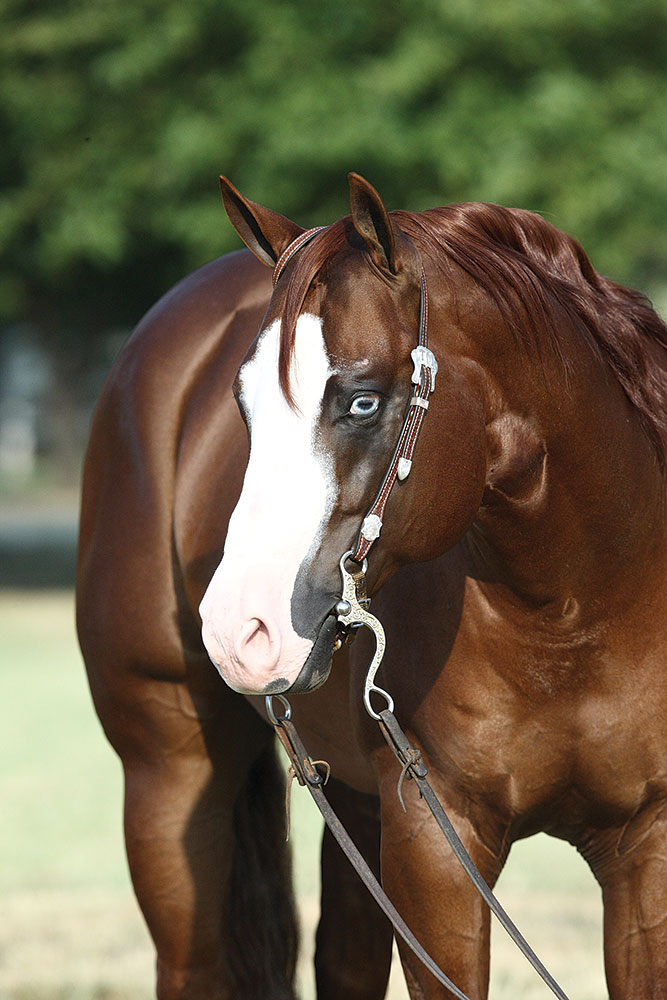 Fourteen finalists sired by Gunners Special Nite entered the Jim Norick Arena during the Non Pro and Open Finals of the 6666 NRHA Derby presented by Markel. These offspring earned $75,798, catapulting the stallion to being an NRHA Six Million Dollar Sire.
By NRHA $14 Million Sire Gunner and out of Mifs Doll, the stallion earned $219,000 in the show pen with NRHA Professional Marcy Starr and NRHA Two Million Dollar Rider and Million Dollar Owner Tom McCutcheon. The remarkable athlete was bred by Kim and Debra Sloan and raised by Tim and Colleen McQuay. In 2010, the stallion was purchased by the current owner, Turnabout Farm Inc.
Gunners Special Nite's achievements include an NRHA Futurity Open Reserve Championship and top finishes at other major events. In 2010, McCutcheon piloted the 2004 stallion to Individual and Team gold medals for Team USA at the 2010 FEI World Equestrian Games.
Gunner Special Nite's Top Earning Offspring with 515 competing:
Modern Gun (Taris Modern Design) – Ms Stables, owner; Turnabout Farm Inc., breeder: $362,126.05
Guns And Dynamite (Chic Olena Starbuck) – Tim & MaryBeth Ruckman, owner; Turnabout Farm Inc., breeder: $294,621.88
Baileys Not Painted (Darlins Not Painted) – Kristen Cantacuzene, owner; Turnabout Farm Inc., breeder: $143,233.62
Lenas Shining Gun (SL Lenas Chick) – Jackie Redish, owner; Roxanne Koepsell, breeder: $133,365.32
Into The Nite (Chexy Dun It) Heidi Battier, owner; Turnabout Farm Inc., breeder: $104,432.21
Special Made Whiskey (Starlight Acres) – Gordon Robinson, owner; John Stiver, breeder: $101,372.14