When NRHA Professional Craig Schmersal pulled into Las Vegas for The Run For A Million (TRFAM), he was sitting at around $5,000 away from crossing his next NRHA milestone. When the dust settled, Schmersal had slid his way to more than three times that amount—earning the title of NRHA Five Million Dollar Rider.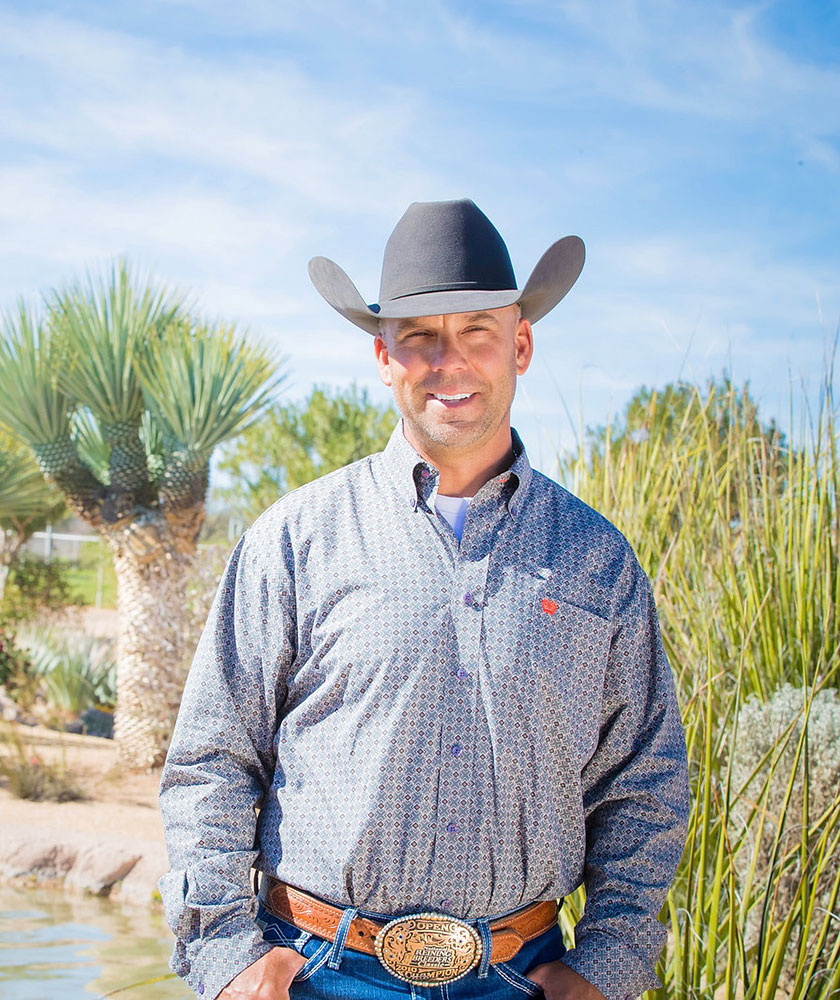 In 1988, Schmersal won his first check and added $61.38 to his lifetime earnings. Since then, the NRHA Professional has built a successful reining business in Scottsdale, AZ, with his wife, Ginger, and children Chris, Nick, Brendyn, and Addisyn. Having won many of the sport's major events, his riding experience has helped pave the way to this new milestone and maintain his status as the association's third all-time leading rider.
No stranger to pressure, Schmersal piloted two horses to checks during TRFAM's Open Shoot Out and surpassed the $5 million mark before the show's final event even began. It was icing on the cake when he earned another $5,000 during the Million Dollar Competition aboard No Smoking Required (Gunner x Icing Required)—a mount the NRHA Professional has ridden to great success on his journey to this milestone.
No Smoking Required is a 2013 stallion owned by Schmersal/Thorsport Inc. and bred by Carluccio Orsi. Together, 'Ice' and Schmersal have earned more than $458,000 since becoming an NRHA Four Million Dollar Rider in 2018. Most notably, the pair scored an impressive 229.5 to win the inaugural 2019 TRFAM Invitational, although the $307,500 in earnings did not count toward Schmersal's road to $5 million, making this milestone an even larger achievement.
A seasoned trainer, coach, and horse owner, Schmersal's passion for reining and NRHA is apparent to all he meets as he continues to impact non pros, youth, and the industry as a whole.
Schmersal's top earning performances on his way to $5 million include:
2021 TRFAM Million Dollar Competition 4th Place aboard No Smoking Required, owned by Schmersal/Thorsport Inc. and bred by Carluccio Orsi, earning $65,000
2019 NRHA L4 Open Derby 4th Place aboard No Smoking Required, owned by Schmersal/Thorsport Inc. and bred by Carluccio Orsi, earning $40,545
2019 NRHA L4 Open Futurity 8th Place aboard Starjac Vintage, owned by Teton Ridge and bred by Petra Zeitler, earning $29,791
2019 NRHA L4 Open Futurity 11th Place aboard Pale Whiz, owned by Thorsport Inc. and bred by Hickory Creek Ranch LLC, earning $20,316