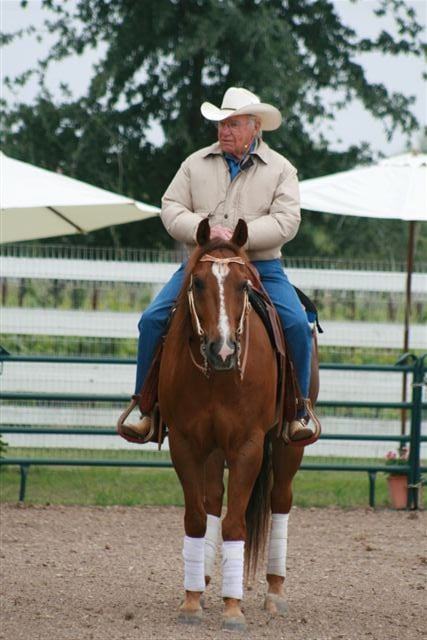 The reining industry lost a legend Nov. 24, 2021, when National Reining Horse Association Hall of Fame member Jack Brainard passed just a few months after celebrating his 100th birthday. Jack passed peacefully with his wife Kathy at his side.
Jack was inducted to NRHA's Hall of Fame in 2009, but his connection to NRHA has spanned the Association's life. He attended the NRHA foundation meeting, served as a director its first year, and proudly sported member number 19.
He gave back to the industry in many ways, authoring three training books, and holding judge's cards for NHRA, the National Cutting Horse Association, the American Quarter Horse Association, and various other breed associations.
"Legendary seems too small of a word for a horseman like Jack Brainard. He is very much a part of the foundation of the sport of reining," shared NRHA Commissioner Gary Carpenter. "Generations of horsemen and women have learned, directly or indirectly from Jack, and he has made an impact on a countless number of careers. Our industry would not be what it is without him. We send our deepest condolences to his family and friends."
Read more about Jack's storied career here => https://westernhorseman.com/culture/flashbacks/jack-brainard-a-horseman-at-heart/?fbclid=IwAR1iJeJcb3S9KLArQSJbGCRqY4VwckAUuQCUmUV3ZsjCuonDGCzf8dtcufo