While in Oklahoma City for the NRHA Futurity, one of the Association's most accomplished riders, Kelle Smith, passed away.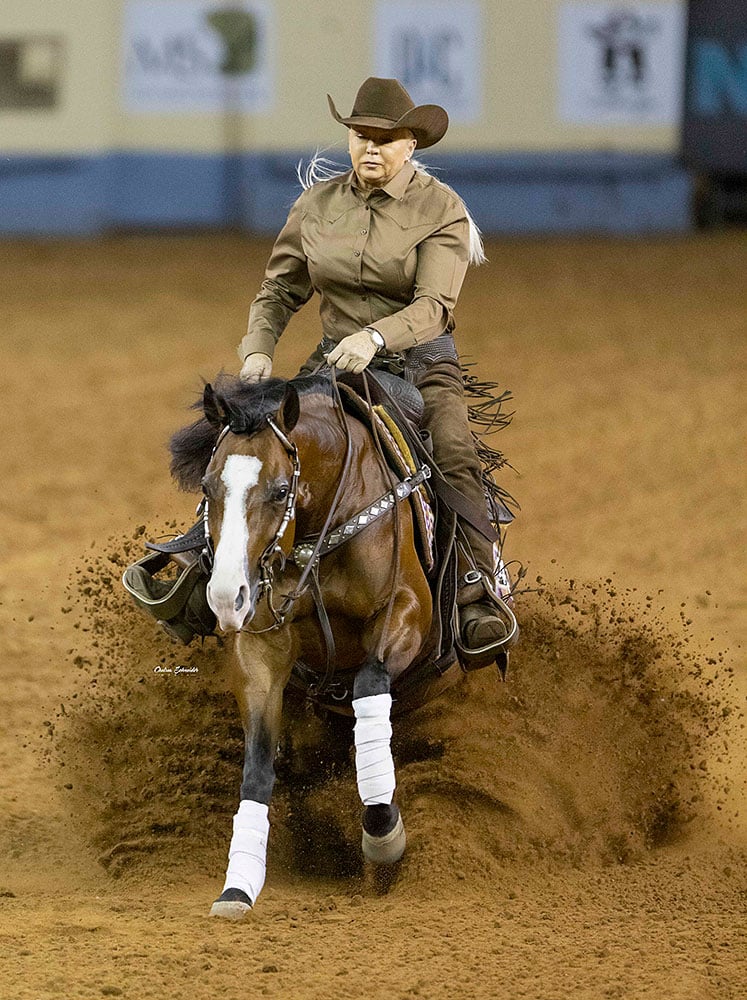 Kelle was fierce in everything she did, and that tenacity helped her win countless titles, including two NRHA Futurity Non Pro Championships. On Sunday, she competed on her horse, See Ya Seven, and advanced to yet another NRHA Futurity Finals.
"On behalf of NRHA Board of Directors and Staff, I extend our most sincere condolences to Kelle's husband Sam, her loved ones, the members of their team, and her friends throughout the reining industry. This is a loss that has hit so many of us hard," shared NRHA President Rick Clark, who's known Sam and Kelle for nearly 30 years. "Kelle was a tremendous competitor, and I always thought a lot of her."
He added, "We plan to recognize Kelle this weekend during one of the Finals, and we will share details once they are finalized." Arrangements for a memorial service will be made in the coming days, and a memorial will be planned for mid-December so that her family and friends can attend.
Sam Smith designated the Reining Horse Foundation for gifts in Kelle's memory. Donations can be made at reiningfoundation.com/kellesmith
We'll share memorial information when we have details.