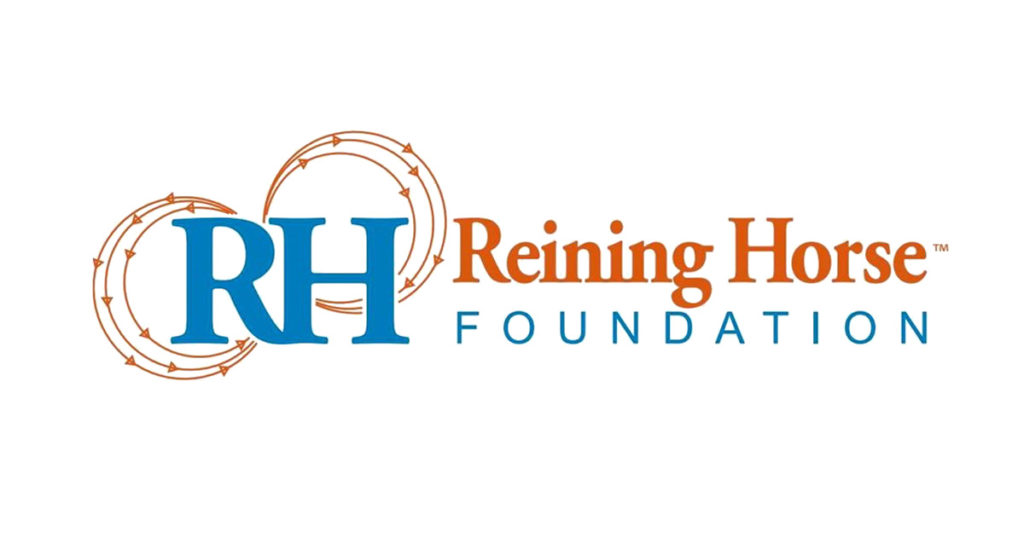 At the start of 2022, the National Reining Horse Association's Reining Horse Foundation announced a major expansion of its scholarship program, increasing the number of annual scholarships from eight to 10, and increasing the annual funding of those awards from $13,000 to $28,000 per year.
The 10 RHF Scholarships are structured as three at $5,000; three at $2,500; three at $1,500 and one at $1,000. Selection is based on financial need, academic record, involvement in the school and community, a special essay, and references.
"The reining community has dramatically increased support of the Reining Horse Foundation in recent years. This enables the RHF to make a greater impact on its core programs. Scholarships are one of the best ways to help support young reiners for bright futures," noted Mike Hancock, chair of the RHF Scholarship Committee.
To apply, students must be members of the National Reining Horse Youth Association for at least 24 months, and be a senior in high school pursuing an undergraduate degree in a two- or four-year institution, trade or technical school. A previous recipient of an RHF Scholarship may reapply for a second scholarship if she or he meets all other criteria.
In addition to the RHF Scholarships, the RHF makes possible another $32,000 per year in NRHA affiliate, Varsity Reining Club and speaking contest scholarships. This expansion makes the total commitment $60,000 per year.
The RHF is a 501(c)(3) nonprofit organization and the charitable arm of NRHA. It supports NRHyA, including youth leadership development woven throughout youth programming. Donors are invited to support NRHyA in numerous ways, including individual donations, memorials/honorariums and fundraisers. To learn more, visit reiningfoundation.com.
$5,000 Recipients
Bridger Saxton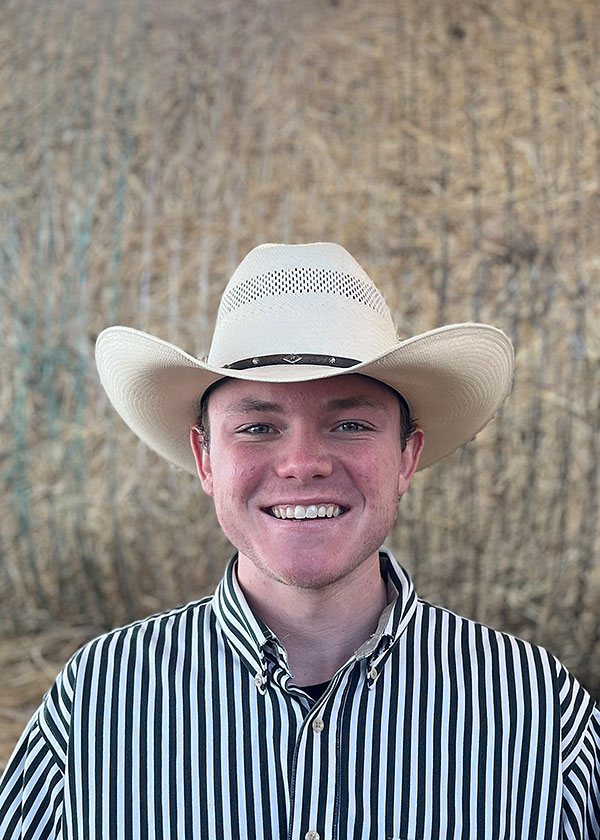 Bridger Saxton of Idaho Falls, Idaho, trains his two reining horses outside of school hours and plans to pursue a business management degree so he will be prepared to launch a successful training business as an NRHA Professional. A former youth vice president of the Idaho Reining Horse Association, he has volunteered at several IDRHA shows in many roles, including working as a gateman and scribe.
It's hard to believe that Saxton was once scared of horses. "I was deathly afraid of them until I was 13 years old. Our first reining horse was at Terry Erickson's, and he looked at me and asked when I was going to start riding. My dad and I were driving home, and I asked him how far this (reining) could take me. He told me it could take me a lot of places," he recalled. "That next week I called up the trainer to schedule my first riding lesson, and it just took off from there."
Erickson has inspired Saxton to pursue a career with horses. "Terry has been a great mentor to me. He showed me the ropes of what you can do as a trainer, and how it can affect people in positive ways," Saxton said. "From there I started training my own horses with guidance."
Saxton did his senior project of raising, training, and showing one of his babies. "That was really special to be able to show my own horse, and we have showed really well this year," he said.
"I thank Terry Erickson, my mom and dad, Jesse and Cee Cee Saxton, and one of my close friends who has helped me a lot with all the essays and scholarships, Stephanie Gifford," he said. "Thank you also to the Reining Horse Foundation. This scholarship means a lot to me, and I appreciate how the RHF wants people to succeed in life."
Ariel Wieferich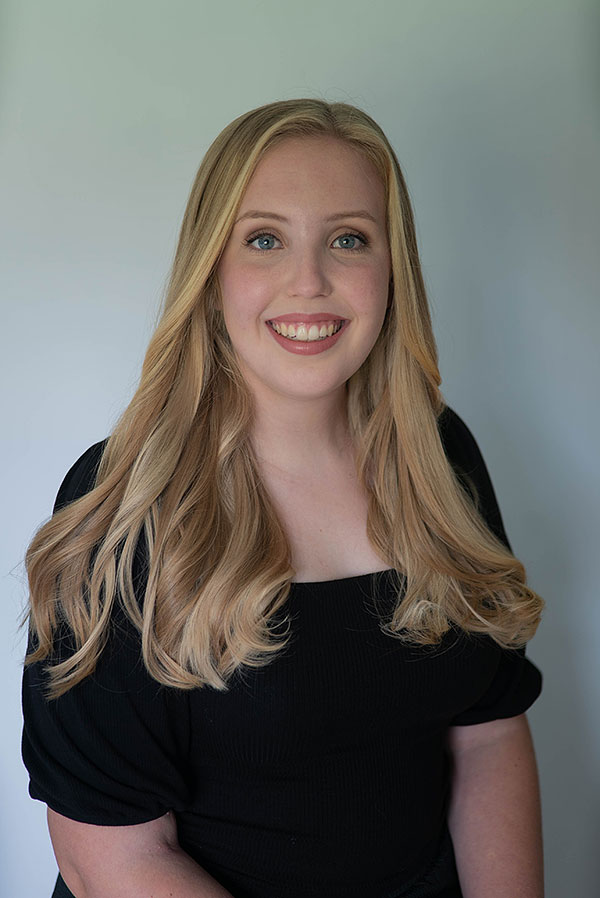 Ariel Wieferich of Shepherd, Michigan, has some lofty goals – she plans to pursue an aerospace and astronautical engineering degree with hopes of becoming an aerospace engineer. A lifetime member of the Michigan Reining Horse Association, Wieferich has maintained a 4.0 GPA throughout high school, been awarded various NRHyA scholarships, and works part-time as a barista at two different coffee shops.
"I will be attending the University of Michigan in the fall. I want to pursue this degree because space has been a big passion and interest of mine for years. I want to be able to answer questions about things we don't have answers to yet," she said. "Being awarded this scholarship from the Reining Horse Foundation means a couple things to me. The first is that it gives my family and I more peace of mind when it comes to tuition, and makes our lives easier. My family has done a lot for me by supporting my dreams and hobbies, and I feel like this scholarship is, in a way, a thank you to them for everything."
Wieferich's mother showed reining horses, and Ariel hit the show ring herself at 8 years old. "Ten years later, it's a huge part of my life," she said. "I thank my parents for everything they have done for me. They have pushed me to be better, supported me, and have supported my decisions about the future. I also thank my friends for not only supporting me in the show ring but also for being there for me on a personal level."
Kalena Reynolds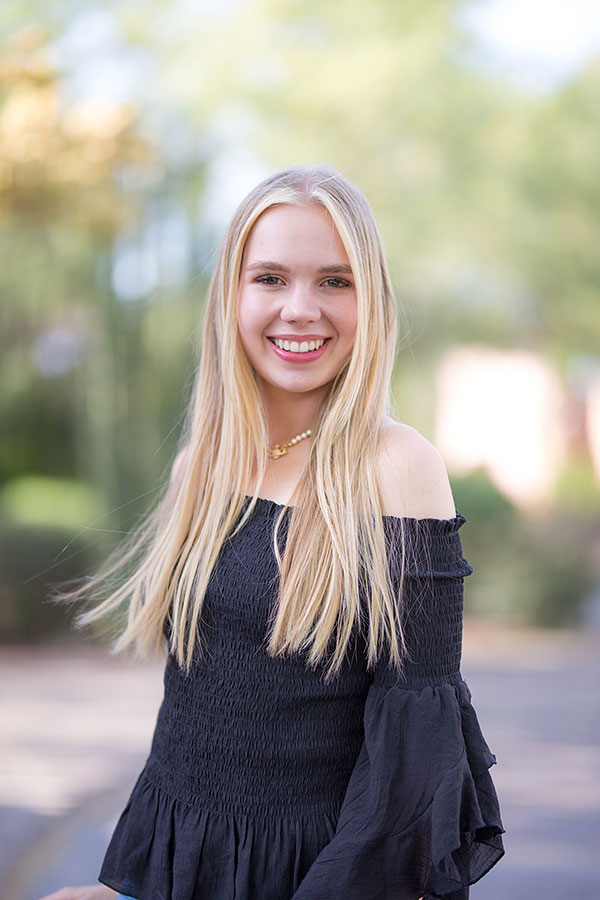 Cave Creek, Arizona's Kalena Reynolds has been accepted to Baylor University and will begin pursuing a degree in journalism this fall. Reynolds, a member of both the Oklahoma Reining Horse and Arizona Reining Horse Associations, was the 2019 Toyon Ranch Rookie of the Year, and currently works as a freelance writer. In her spare time, she helps other kids start their own businesses.
"I'm incredibly grateful for being awarded this scholarship because it means that I'm able to further my education with support from the Reining Horse Foundation. There is nothing more important in this world than education, and this scholarship helps me prioritize my passion for learning," Reynolds said.
Having been around horses her entire life, it's no surprise that reining has become one of her passions. "My mom bred and raised horses, and was a judge for the American Quarter Horse Association for 20 years, so I have always been blessed to have people around me supporting my love of horses," she recalled. "I thank my mom for supporting me and helping me pursue what I love."
Reynolds' love of writing is what spurred her to pursue a career in journalism. "When weighing out the different degree paths that interested me, journalism stuck out because I love research and writing," she said. "While it's often an overlooked degree in today's society, it's incredibly beneficial for the simple fact of learning how to communicate and tell stories."
$2,500 Recipients
Katie Buckley
Katie Buckley of Anna, Texas, stays busy with reining, FFA, Student Council, sports, and more. She will attend Texas A & M Commerce as a member of both the Stock Horse and Horse Judging teams, so it's likely that her pace won't slow down. Buckley, a member of the Southwest Reining Horse Association, plans to complete a degree in kinesiology and sport studies to prepare her for a career as a physical therapist.
"Being a horse trainer's kid means that the money is not always there, so when I was planning for college, I knew I needed to buckle down and get some scholarships," Buckley shared. "The fact that the Reining Horse Foundation gave me a scholarship is a big deal, especially considering how much of my life I have given to reining. This means quite a lot."
Buckley's father, uncle, and grandfather were all horse trainers. "Horses have always been a family deal, plus I have many close friends around me in the sport, and all my friends are in the sport as well, so NRHA has been a huge deal in my life," she said. "I thank my family and friends who have been behind me and supporting me my whole life."
She also thanked a few other trainers who had impacted her life. "I thank Kenny and Nancy Eppers. I worked with them for a little bit, and I helped Todd Sommers out a little bit. I also worked with the Schmersal family, and they have always been there for me as well. I appreciate all of them for their support," Buckley said.
Talia Bertrand-Meadows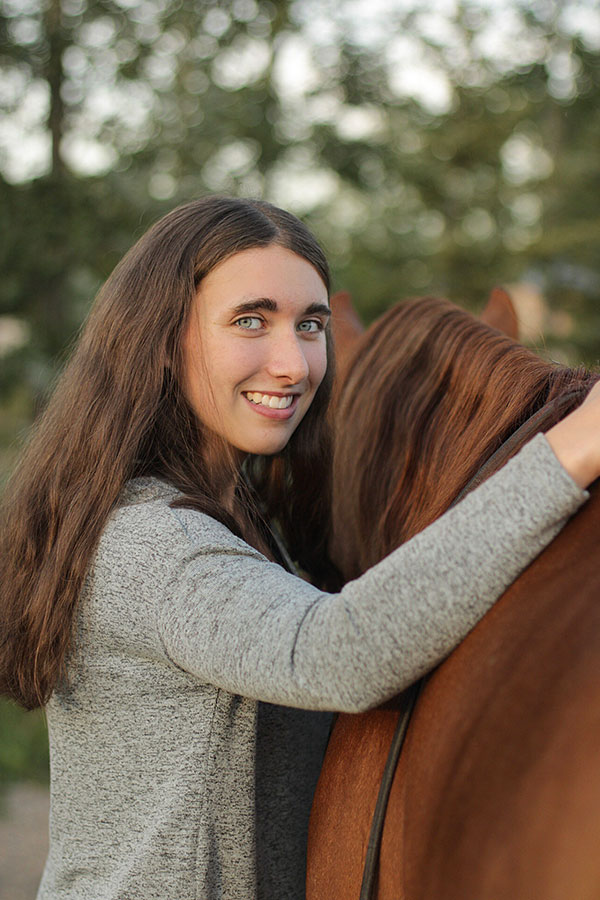 Talia Bertrand-Meadows from Winnipeg, Manitoba, Canada, plans to major in education, with a focus on French. The Honor Roll student has been a member of the Central Canada Reining Horse Association since 2013 and is active in sports, book club, and theatre. She has been the recipient of several NRHyA Affiliate Regional Championship Scholarships as well as a scholarship for achievements in the Varsity Reining Club.
Bertrand-Meadows has been accepted to the University of Regina to take a combined Bachelor of Education and Bachelor of Arts program for French. "For years I have wanted to be a teacher because I love working with little kids. Having grown up in French immersion, I want to help other kids learn the language, too," she said. "Being a recipient of this scholarship means a lot to me as it will allow me to pursue my chosen career path with fewer financial worries."
Bertrand-Meadows first began riding horses at age 6, and when she was 8 years old participated in numerous clinics to see which discipline she would be interested in pursuing further. "One of those was a reining clinic. That's also where I rode my first show horse for the very first time, and I have been competing in reining ever since," she said.
There were several people Bertrand-Meadows thanked. "I thank my parents for always being so supportive of both my education and riding. I wouldn't have been nearly as successful in either area of my life without their constant love and encouragement," she said. "I also thank the coaches and teachers I have had over the years who have always been so open and helpful. I also thank my three show horses, Louie, Tawsy, and Dolly, for being amazing teammates in the show pen, and great teachers in their own way during my time spent riding them."
Allyson Nicklous
With this year's $2,500 scholarship, Allyson Nicklous of Saint Paul, Oregon, is a two-time RHF Scholarship recipient. In high school, she was active in FFA and sports and was a member of the National Honor Society. She has been president and Board of Director for the Oregon Reining Horse youth Association, plans to major in biology with a minor in neuroscience with a pre-med concentration, and has her eyes set on a career as an orthopedic surgeon.
"Being awarded this scholarship has given me the opportunity to continue my higher education. It means a tremendous amount to me, and I'm grateful to the Reining Horse Foundation for this opportunity," she said.
Nicklous first became enamored with reining at the beginning of high school. "It's something my extended family has been involved in, and I wanted to try it out. My parents bought me my first reining horse, and I have been hooked ever since," she said.
In fact, it's her family who she says deserves the most thanks for her success. "I thank my parents and my twin sister, Madelyn, for getting me where I am today. They have pushed me to be my best in school and showing reining horses, and have been in my corner no matter what."
She added, "I also thank my trainer, Kyle Kellmer, and his wife, Jenna, of Kyle Kellmer Performance Horses, as well as my employers Dr. Dora and Dr. Ryan Ferris at Summit Equine, and their entire team. All these people have pushed me and inspired me to be my very best self."
$1,500 Recipients
Kinsey Cooper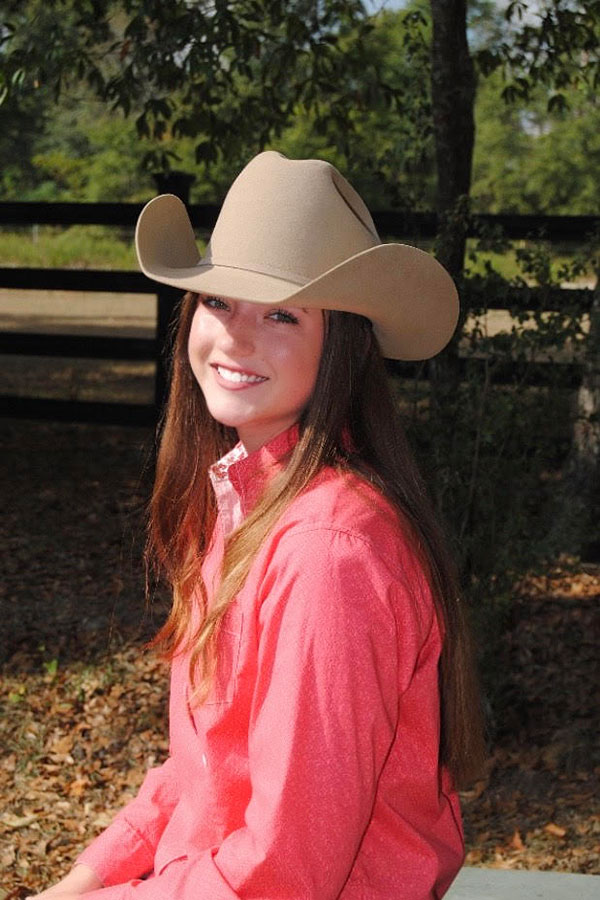 A love of agriculture and horses is leading Kinsey Cooper of Montrose, Georgia, to pursue a degree in agribusiness at the University of Georgia. She plans to turn that degree into a career as an agriculture attorney. A member of the Heart of Dixie Reining Horse Association, Cooper has been an NRHyA delegate and is currently serving as the Georgia FFA State Secretary.
"Agriculture is very important to me, and I see it all the time. I've always been told I would be a good lawyer, and a few years ago I realized I could be an agriculture attorney, and that pretty much sealed the deal. This way I can give back to the ag industry," she said. "Receiving a scholarship from the Reining Horse Foundation puts me and my family more at ease. I respect the Reining Horse Foundation and am appreciative they saw something in me and will help me further my education."
Cooper's grandparents had always had trail horses, and she loved riding them and took basic riding lessons.
Then a friend asked if she knew about UGA's Equestrian Team. "We went to a UGA show and watched them go through the classes. The last class of the day was reining, and I knew that was what I wanted to do," she recalled.
"I thank my parents. They have always thrown everything they have into what I am doing and have gone out of their way to help me find success. I also thank my trainer, Herm Sherwin, and his wife, Tianee. They have both been so gracious to me. I also thank Mark and Donna Cain. They are just phenomenal people who have always been super supportive and just my whole barn family. They're just great people who pick me up when I'm down and put me up even higher," she said.
Julia Fry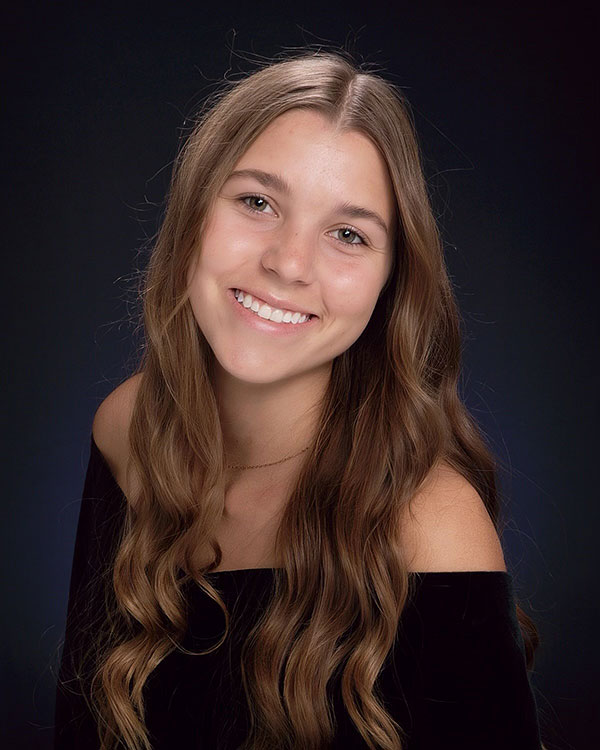 Having grown up surrounded by the agriculture industry, Julia Fry of Acampo, California, plans to major in agriculture communications at California Polytechnic State University. A member of the West Coast Reining Horse Association for five years, she has been active in FFA and 4-H, holds a 4.1 GPA, and is also on Lodi High School's volleyball and drill teams.
"Being awarded this scholarship truly means a lot to me. My hard work has paid off, and the skills I have obtained can benefit my future financially by supporting my college education," Fry said.
The high school senior learned to ride from her grandmother, Peggy Fry, who began showing reining horses in the late 1990s. "I see her as a role model and decided I would like to ride reining horses, too, as I saw the beauty of the sport through watching her. Following her footsteps was one of the best decisions I have ever made, and I have now fallen in love with the sport, the people, and especially the horses in the reining community," she said.
Fry extended a special thank you to David Hanson. "David and Becky Hanson have taught me everything I know, and I am extremely thankful for them and the chances I have been given because of them. I also thank my family, because they have been my biggest support system, and without them, I wouldn't have gotten to this point," she said.
Olivia Klug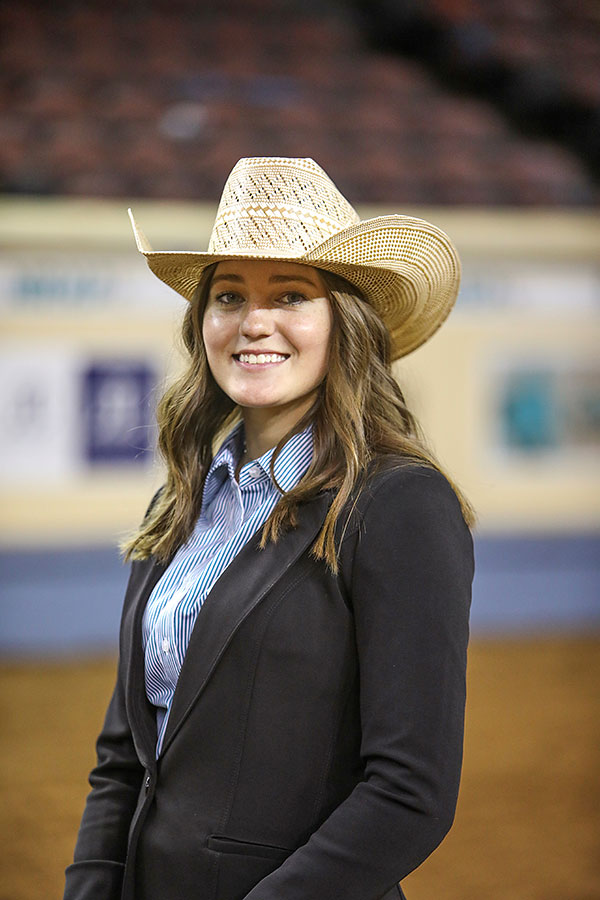 Olivia Klug of Columbus, Nebraska, has completed her freshman year at Oklahoma State University, where she is majoring in animal science with an eye on becoming a veterinarian. With this $1,500 award, Klug is now a two-time RHF scholarship recipient, having claimed her first in 2021. A member of both the North Central and the Central Plains Reining Horse Associations, Klug served as NRHyA President in 2021.
"Being awarded another Reining Horse Foundation scholarship means the absolute world to me. Over the years of me being an NRHA member and being on the NRHyA officer team, I was able to grow close to many members of the Foundation board and was able to learn about what the Foundation stands for and is about," Klug shared. "The members of the Reining Horse Foundation Board are passionate about helping youth members be successful in the future."
Klug grew up on her family's farm in Nebraska, where they had a feedlot for cattle and horses to show. She started out competing in western pleasure, showmanship, and all around. "At 10 years old my trainer at the time helped me find a reining horse, and that's when I fell in love with reining," she said. "I thank my parents for allowing me to follow my dreams. I also thank the Reining Horse Foundation, and everyone at NRHA, especially Sara Honegger, the youth advisor. Whether I eventually have a career at a feedlot somewhere, working with NRHA, or going to vet school, it's great to know I have the support to get me wherever I want to be."
Taylinn Dimmitt
John McQuay $1,000 Scholarship Recipient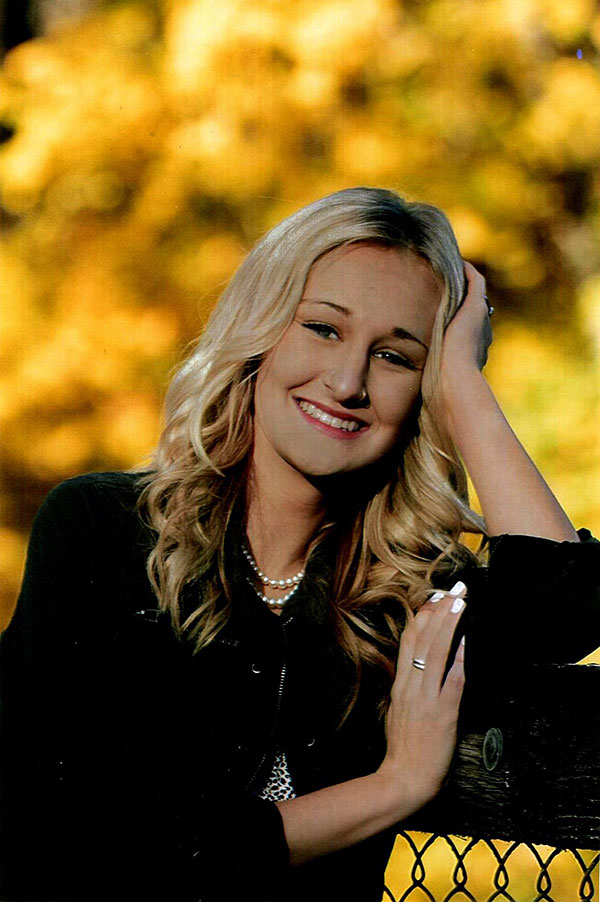 Eugene, Oregon's Taylinn Dimmitt is a member of the Oregon Quarter Horse Youth Association and has served as a Board member, treasurer, and vice president. A member of the National Honor Society and an Honor Roll student, she has earned several college credits already and plans to earn her Associate of Science in dental assisting and pursue a career in dental hygiene.
"Receiving this scholarship from the Reining Horse Foundation means so much to me," Dimmitt shared. "I plan to stay in-state for school so I can work with my horses while continuing my education."
Dimmitt's father has ridden and trained reining horses for a while. While she began competing in western pleasure, she made the transition to strictly reining eight years ago.
"I thank my family for their support and the Reining Horse Foundation for awarding me this scholarship," she said.