This time of year is peak show season for the National Reining Horse Association (NRHA). With many Affiliate Regional Championships and exciting reining events held across the country, it is a great opportunity for riders to add to their lifetime earnings (LTE) and reach new goals for themselves. NRHA Professional Justin "Gunny" Mathison was one competitor looking to hit an association milestone and achieved it during the 100X Reining Classic and South Central Affiliate Regional Championship, where he became the newest NRHA Million Dollar Rider.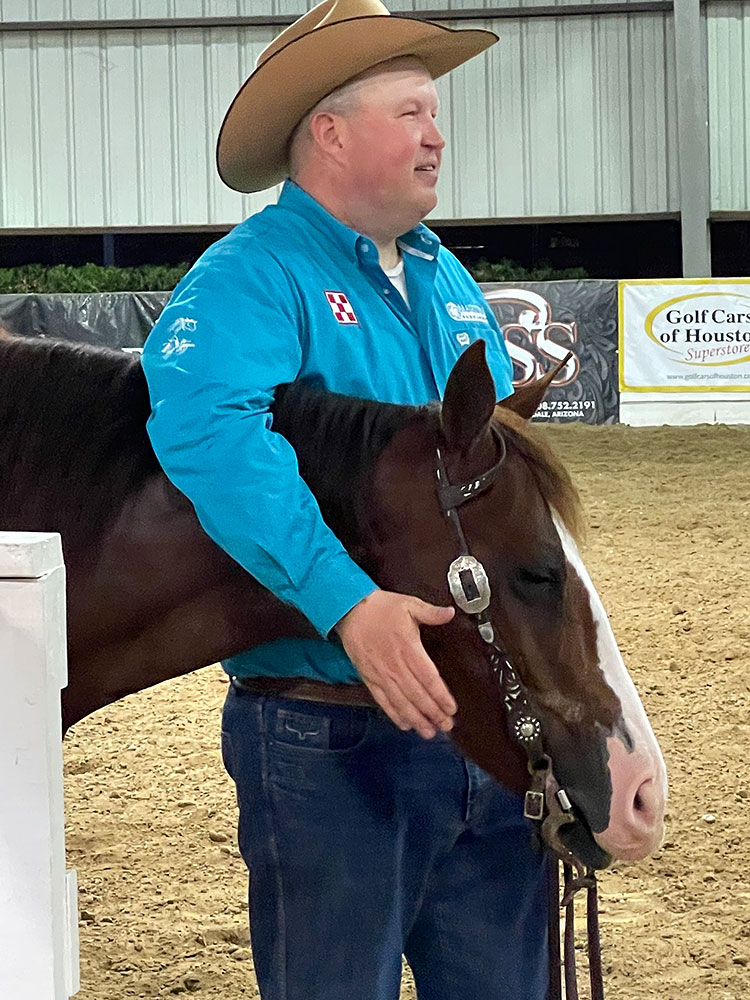 At 12 years old, Mathison competed in his first NRHA competition during the Saltgrass Roundup in Rosenberg, TX. It was safe to say he was hooked from then on—as the now NRHA Professional has a show record spanning 29 years within the association. He has shown across the United States and has piloted a wide variety of horses.
Mathison began training professionally in 2001. He and his wife, Monica, live in Tioga, TX, and run Mathison Reining Horses and Just Stitch It, the official retailer of NRHA Outfitters. Outside of his reining endeavors, Mathison has spent time making bits and spurs, including a special set for the Night Stalker Association's auction at the 2022 The Run For A Million (TRFAM). Additionally, he is a co-host on "The Show," a podcast run by NRHA Professional and Two Million Dollar Owner and Rider Tom McCutcheon.
Heading into the 100X Reining Classic in Tulsa, Oklahoma, Mathison was less than $10,000 away from crossing this career milestone, which he knew and had tracked very closely. Throughout the course of the event, he and his three mounts took home checks in over ten classes—earning more than enough to surpass the NRHA Million Dollar Rider mark.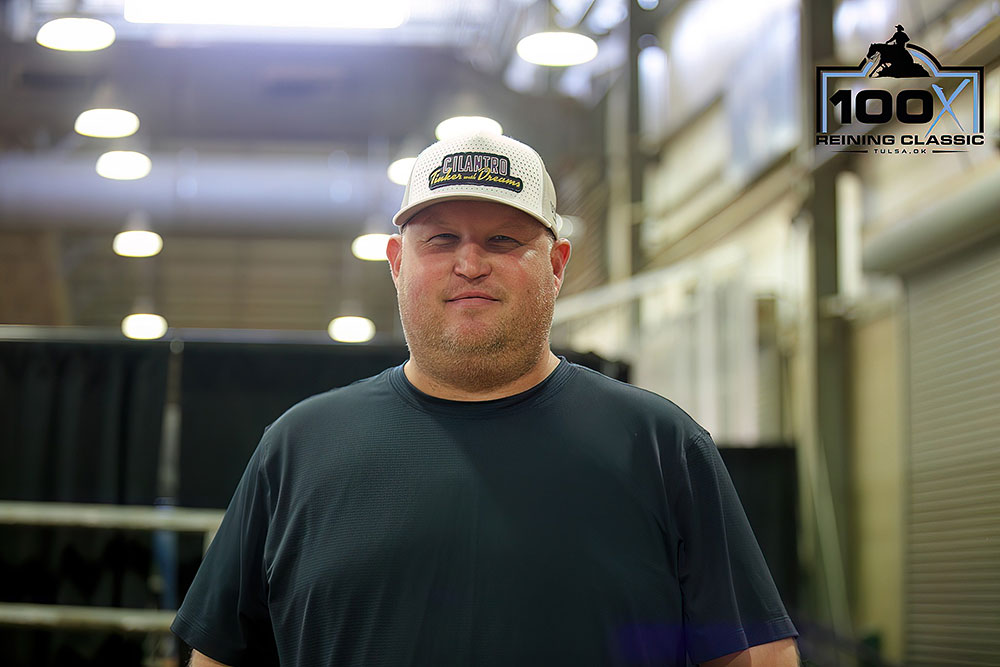 "I was in the make-up pen, and there were 129 that showed that day, and I was draw 128 on the horse that I cracked it on," said Mathison. "My wife was texting show management to find out how much money I won, and she is actually who gave me the news!"
His most notable title at the show came aboard Shes Reddy On Line, a 2016 mare owned and bred by Mary Jansma. Together, the duo scored a 224 in the Level 4 Elementa Open Derby, were the ancillary Intermediate Open division high point champions, and won the class earlier in the week. Crossing this milestone on Shes Reddy On Line is fitting for the NRHA Professional who is part owner of her sire, Shine On Line.
"That was very special actually to cross on that mare," he said. "I was responsible for buying the sire and dam, so she was a direct result of two decisions that I made. To do it for the people I did it for was probably the most exciting part – we met 20 years ago, and very soon after I went out on my own, they were customers. To be so involved in the decision-making that created that mare and for her to be such a special horse is really amazing."
During the Shine On Line's show career, the stallion and Mathison garnered $107,692 in LTE. The duo's highest earning performance came during the 2012 National Reining Breeder's Classic (NRBC) where they took 4th place and a check of $33,000.
Mathison is eager to push Shes Reddy On Line over $100,000 in NRHA LTE, which she is only $1,500 away from, and looks forward to getting his great group of 2-year-olds into the show pen.
Mathison's most notable wins on his journey to the million include:
2015 NRHA Level 4 Open Futurity 4th Place aboard Reddy Aim Shine On (Shine On Line x Guns R Reddy), bred and owned at the time by Mary Jansma, earning $52,636
2015 NRHA Level 4 Open Derby Reserve Champion aboard Snap Dun The Bases, bred and owned by Lewisville Development, LP, earning $37,545
2012 NRBC Level 4 Open 4th Place aboard Shine On Line (Shining Spark x Oaks Little Diamond), owned by Mary Jansma and Justin Mathison and bred by Carol Rose, earning $33,000
2013 NRBC Level 4 Open 4th Place aboard Snap Dun The Bases, bred and owned by Lewisville Development, LP, earning $26,875
2021 NRBC Level 4 Open 5th Place aboard Shes Reddy On Line, bred and owned by Mary Jansma, earning $22,500
Photos courtesy of 100X