When standout athlete Patriot, ridden by Nathan Piper, claimed the 2022 The Run For A Million Championship, he became the highest money-earning horse in the history of the National Reining Horse Association.
But that's not all. His win catapulted both his owners, Shannon and Hershel Reid, and his dam, Dunit A Lil Ruf, past the million-dollar mark.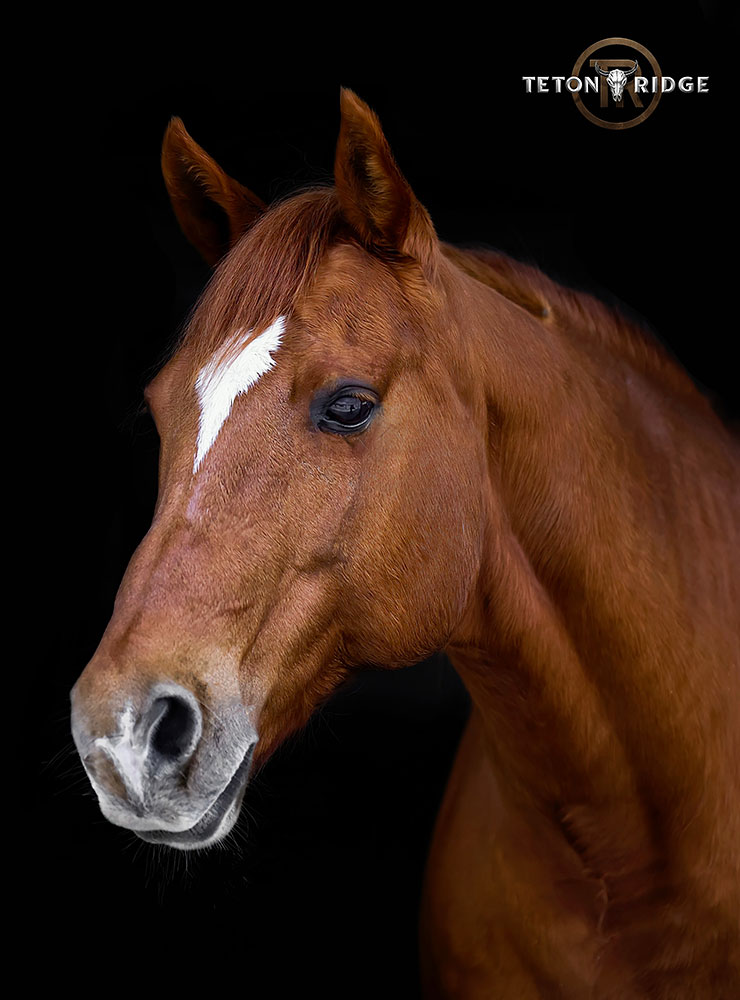 Dunit A Lil Ruf was bred by Sandi Holt and was sold to NRHA Professional Ann Salmon-Anderman during her two-year-old year. With Anderman at the reins, Dunit A Lil Ruf won more than $32,000, including a Level 2 Open Championship at the 2013 Derby.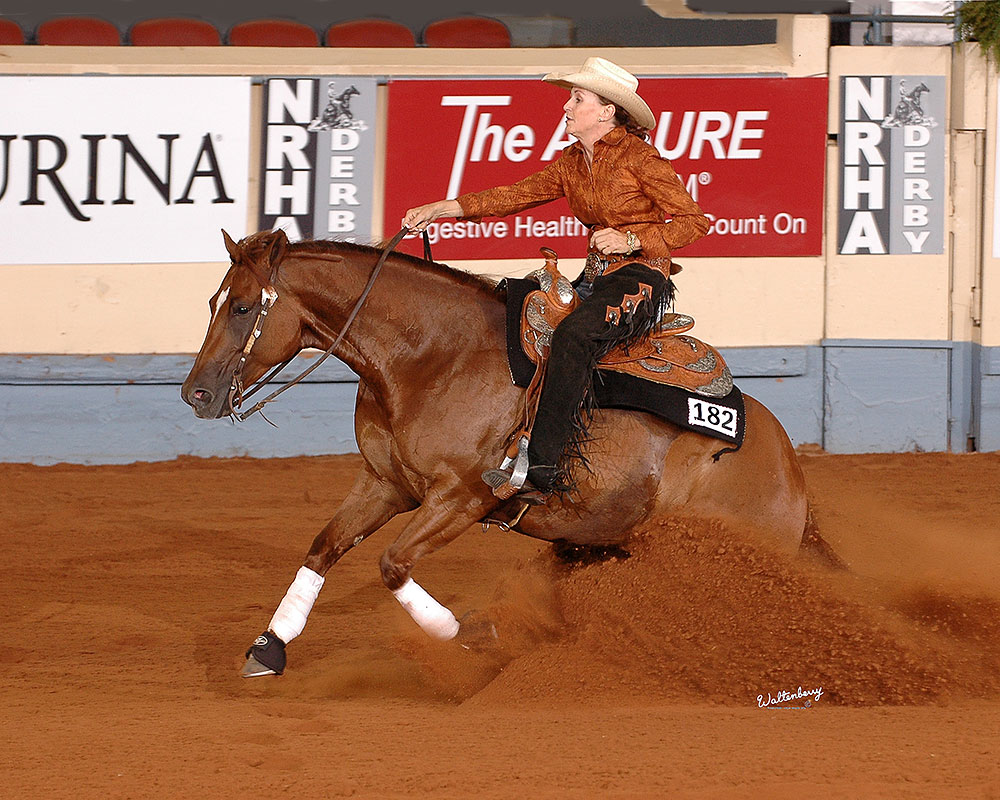 From the beginning, Dunit A Lil Ruf was a producer. Her first foal, Ruf Lil Magnum (Magnum Chic Dream), won more than $107,000. Ruf Lil Magnum won an American Quarter Horse Association World Championship in Senior Reining, a Level 3 Open Championship at the NRHA Derby, was an NRHA Futurity Finalist, and placed just outside the top 10 at the 2019 The Run For A Million Invitational.
The mare's next four foals were winners, as well, averaging nearly $20,000 per horse.
Then came Patriot, sired by NRHA Eight Million Dollar Sire Smart Spook. An NRHA Futurity finalist, the colt hit his stride in his first Derby year, tying for the win of the 2019 National Reining Breeders Classic, then finishing third at the NRHA Derby before winning an AQHA Junior Reining World Championship to wrap up the year.
In 2020, Patriot continued to reign, finished second at the NRHA Derby, and placed well at other major events. In 2021, Patriot made his first appearance at TRFAM, finishing sixth. By the time the 2022 TRFAM came around, Patriot had already become one of the Association's biggest money earners at more than $330,000. As the year nears its end, the 7-year-old stallion boasts earnings of $834,632, becoming not only Dun It A Lil Ruf's highest earner but also the highest money-earning horse in NRHA history.
In November, NRHA Corporate Partner Teton Ridge purchased the blue-hen mare, who has continued to produce winners. In fact, Dunit A Lil Ruf's first nine foals have all won money in NRHA events. The mare was honored for her achievement during the MS Diamonds TX L4 Open Finals at the NRHA Futurity.
Dunit A Lil Ruf's top earners include:
Patriot (Smart Spook) $834,632
Ruf Lil Magnum (Magnum Chic Dream) $107,276
Maximum Mag (Magnum Chic Dream) $54,031
Dunit At Nite (Gunners Special Nite) $28,018
Ruf Nite (Gunners Special Nite) $22,814
Ruf Lil Joe (Lil Joe Cash) $21,665
Ruf Up My Jersey (Yellow Jersey) $14,654
Shine Ruf Shine (Shine Chic Shine) $5,529
Ruf Lil Sixty Six (Inferno Sixty Six) $2,728