Serving the Association
The NRHA election is on the horizon. Learn more about the candidates running for open positions.

Compiled by NRHA Staff
The NRHA Executive Committee and Board of Directors are responsible for managing association business and for representing the best interests of its members and NRHA as a whole. Each year, the association opens nominations and hosts elections for a variety of leadership positions.
Voting for the 2023 election will begin on Sept. 1 at noon CDT and end on Sept. 15 at noon CDT. Mark your calendars and ensure your NRHA membership is current to be eligible to vote. Individuals with a general membership (excluding partnerships, businesses, and joint memberships) have voting privileges; however, youth and associate members do not have voting rights.
This year's election will include one director-at-large position to serve on the Executive Committee and board. The candidates are NRHA Professional Sebastian Petroll and non pro Paulus Beurskens. All members with voting privileges, regardless of location, are eligible to vote for this position.
Two regions have one board of directors seat each in the election. In the Northwest Region (California, Idaho, Oregon, and Washington), NRHA Professional Nicole Renick and non pro Kylie Warn are running. Non pro Andrea Stillo and owner/breeder Brooke Wharton are vying for a spot to represent the South Central Region (Kansas, Missouri, Oklahoma, Arkansas, Texas, and Louisiana).
Director-at-Large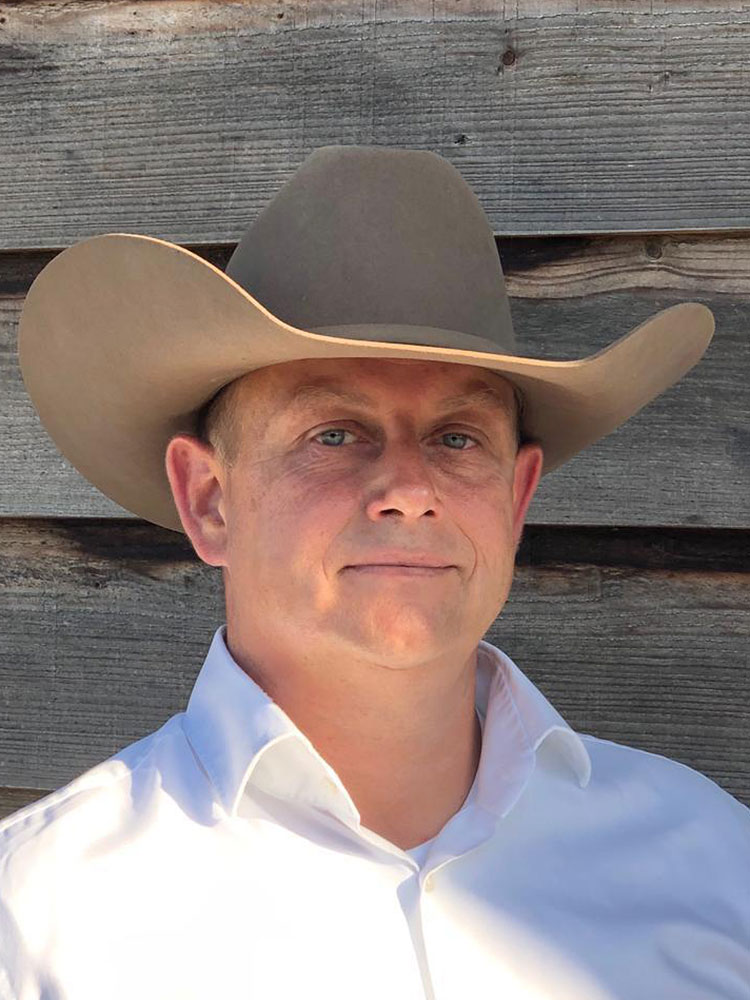 Paulus Beurskens
Heide, Netherlands
About the Candidate: Paulus Beurskens was introduced to reining in 1994. The finesse, power, and character of the reining horse immediately attracted him. He has shown reining horses as a non pro since the 1990s and plans to continue for many years to come. He and his wife, Gisela Haas, bought their first reiner in 1996, and by 2003, they founded Galaxy Quarter Horses. The team started a small breeding operation and has had horses in training in the United States and Europe.
Beurskens is the founder/owner and CEO of Galaxy Executive Management Solutions, a company that focuses on results and personal leadership to create unparalleled opportunities and results for organizations and co-workers. He is also a partner and managing director atEnergyprofs, a consultancy agency specializing in the Dutch energy market. Since 2003, Beurskens has held various CEO and managing director positions in logistics and the energy/utility industry across Europe.
From the Candidate: "By serving on the NRHA Executive Committee, I want to help guide NRHA into a successful future with my experience in business and the reining industry. Since my involvement in reining, I have been fortunate to look at the reining industry from different perspectives — as a non pro, as a competitor, as an owner, and as a breeder. This, combined with my extensive involvement in NRHA boards and committees at the European and affiliate levels, as well as serving on the NRHA board, will help me add a balanced and independent global viewpoint to the NRHA Executive Committee.
"My goal is to further build a clean sport with a place for every reiner across the world. I have a track record in defining and implementing strategic visions, improving business results by empowering people, leadership development, and building strong relations with stakeholders. My personal core qualities are being an effective communicator, responsible and trustworthy, loyal and engaged with people."
Volunteer History and Accolades: NRHA member for more than 35 years; member of various NRHA bodies, including the Executive Committee, board of directors, Affiliate Committee, Nominating Committee, Eligibility Committee, and Hall of Fame Committee, as well as the European Executive Board, European Council, Major Events Committee and Eligibility Committee; FEI Technical Reining Committee member; Dutch Reining Horse Association board member and president; as a rider, Dutch Champion AQHA Senior Reining, NRHA Belgium Futurity Level 1 Non Pro Champion, two-time NRHA European Derby Non Pro finalist. Owner and breeder of numerous champions and finalists at major events, including the NRHA European Futurity, Italian RHA Futurity, NRHA Austria Futurity, NRHA Belgium Futurity, and NRHA Germany Futurity, as well as the NRHA European Derby, Italian RHA Derby, BO Ranch Maturity and FEI/CRI Netherlands Champion. Master of Business Administration/Master of Economics at Erasmus University Rotterdam; Royal Dutch Army officer, Officer Traffic and Transport Control 1st Army Corps; awarded "Best CEO in the Electricity Industry 2015" by the European CEO of World News Media.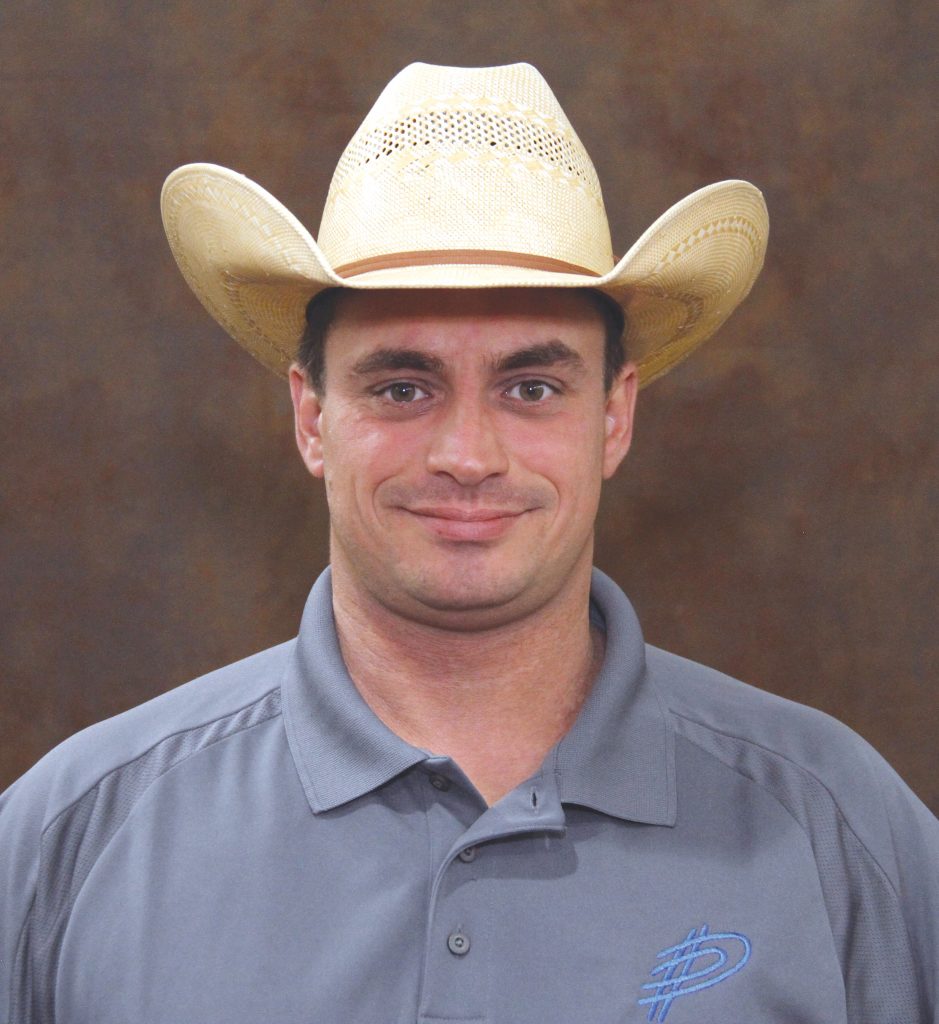 Sebastian Petroll
Whitesboro, Texas
About the Candidate: Sebastian Petroll lives in Whitesboro, Texas. Together with his wife, Melanie, he operates Petroll Reining Horses LLC, a full-service training and breeding operation for clients from all over the world.
Petroll has coached non pros to great success in the show arena. He is a past NRHA Professional of the Year, an NRHA judge for more than 15 years and an NRHA steward for nearly 10 years. Petroll also has vast international experience in all things reining.
From the Candidate: "My passion for reining runs deep. I'm fortunate to be able to make a living in this industry, and NRHA is a big part of that. Serving in different functions over the years is my way of giving back to the industry.
"The membership is very diverse. Understanding the different needs of members is very important. The way NRHA is governed is exemplary across the horse industry. It is also an ongoing process, and I gladly do my part."
Volunteer History and Accolades: Petroll has been in the horse business for more than 25 years. Over the years, he has been elected to serve multiple terms on the NRHA board of directors. He has also served for nearly two decades on NRHA committees representing the membership. Those committees include the Judges, Stewards (vice chair), Non Pro (vice chair), Aged Events, and Eligibility. Petroll also volunteered his time for NRHA task forces with topics such as the NRHA Derby, judging, and animal welfare. As an NRHA Professional, he has numerous wins and titles to his name. He has also made every major event Level 4 Open finals and clinched the 2020 Level 3 Open Championship at the NRHA Futurity.
Northwest Regional Director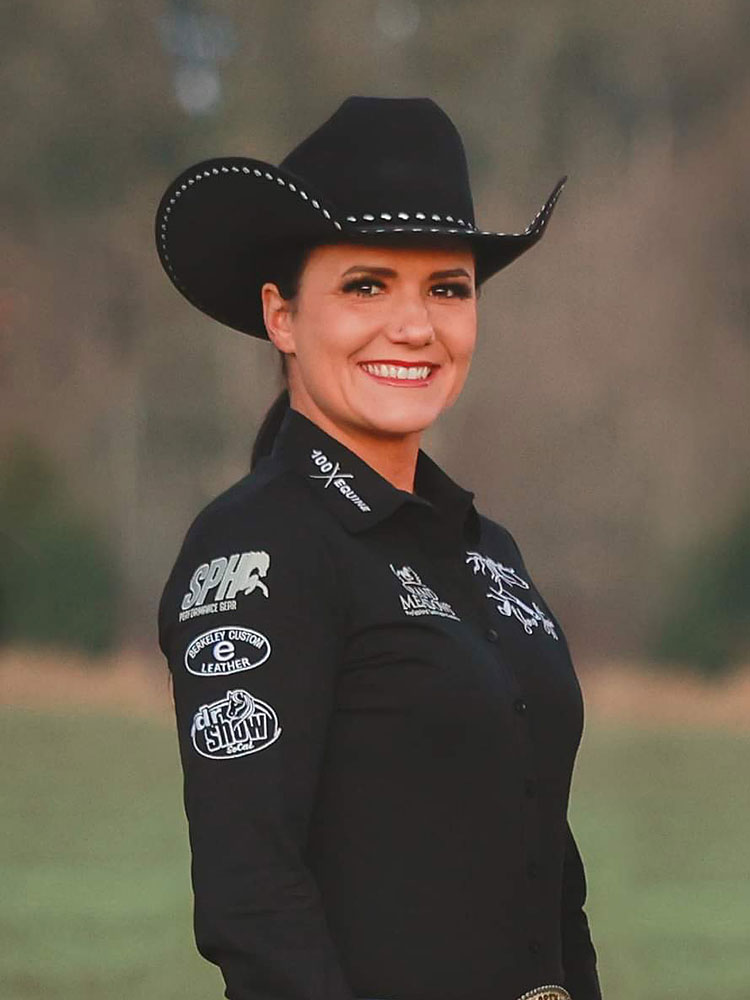 Nicole Renick
Lake Stevens, Washington
About the Candidate: Like all young horse-crazy girls, Nicole Renick remembers coming straight home from school and heading to the barn to work her horses. This grew into a lifelong passion that ultimately led the Temecula, California, native to her current profession as an open rider, trainer and coach.
Renick's background includes a very successful youth career with multiple world titles showing all-around performance horses and then later focusing on reining. The NRHA Professional received coaching from industry leaders of their time, including NRHA Professional Tanya Jenkins, and Jerry and Shelly Lunde. When Jenkins introduced Renick to reining, Renick fell in love with the sport.
From the Candidate: "I hope to promote and grow reining in the Northwest through serving on the board. I look forward to helping shape reining in a way that allows non pro riders to grow their skills and enjoy the sport, allows professionals to have thriving businesses and that promotes the highest standard of welfare for the horses, who are central to our sport. I am committed to being a resource when people have questions or ideas and making a positive impact through my service on the board."
Volunteer History and Accolades: NRHA member for more than 25 years and NRHA Professional; NRHA Open Futurity finalist, once in all four levels and again in the Level 3; Champion in multiple futurities and derbies at leading events; Level 3 Open Derby Champion and Level 4 Open Reserve Champion at the 2023 Best Little Derby in the West.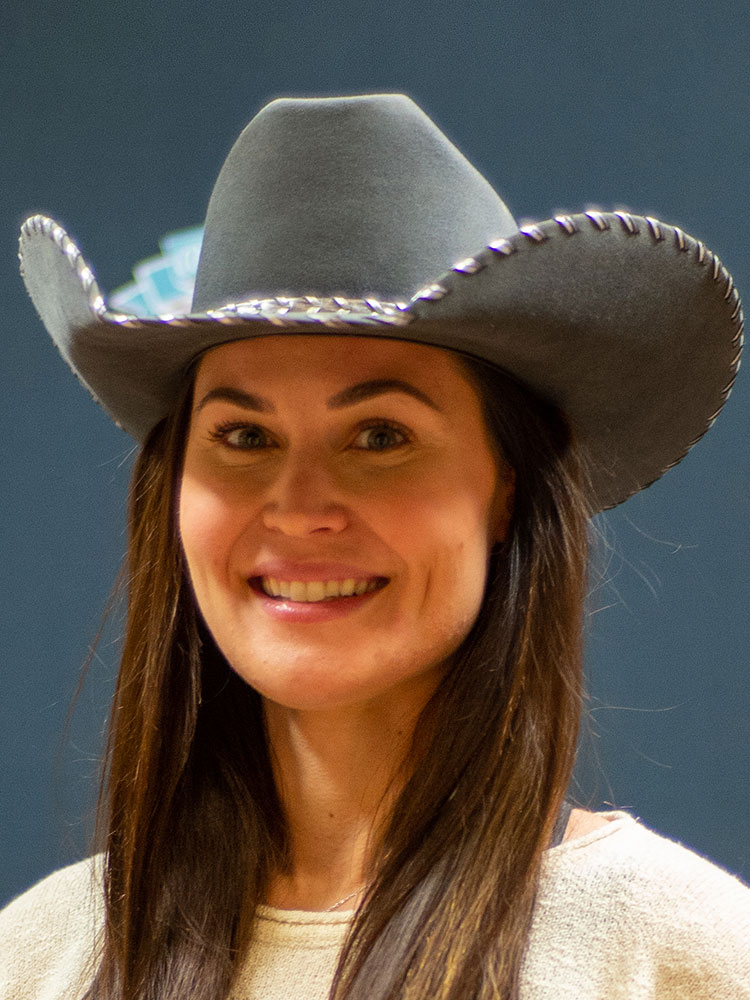 Kylie Warn
Canby, Oregon
About the Candidate: Kylie Warn started showing in American Quarter Horse Association (AQHA) reining as a youth. Her interest in the sport of reining continued to grow as she showed more and gained experience, which was and still is a family affair. She was given what she calls her first "real reining horse" (Now Ya Dun It Doc) in 2002, and she has been a consistent presence in NRHA competition ever since.
Outside of the show pen, Warn is a clothing designer for the equine industry, reining horse breeder and devoted mother of two. She manages a small breeding operation, which has produced multiple NRHA money-earners. In addition, she enjoys spending time with husband Jim, son Griffin and daughter Sloan, as well as traveling and cooking.
From the Candidate: "I hope to give a voice to those in our region. I understand multiple aspects of the challenges in living in a region located far from major events, and understand the spectrum of horses and riders, from green reiners to the Level 4.
"I look forward to accepting the continued responsibility of being the Northwest director. I take this position very seriously, and hope to continue in trying to make the region and NRHA grow and flourish."
Volunteer History and Accolades: Current NRHA board member and former Affiliate Committee member; Top 20 Non Pro; multiple-time Level 4 Non Pro finalist at the NRHA Futurity, NRHA Derby and National Reining Breeders Classic; AQHA Amateur Reining World Champion; sponsor procurement for local shows; community outreach for underserved families; published clothing and fashion designer.
South Central Regional Director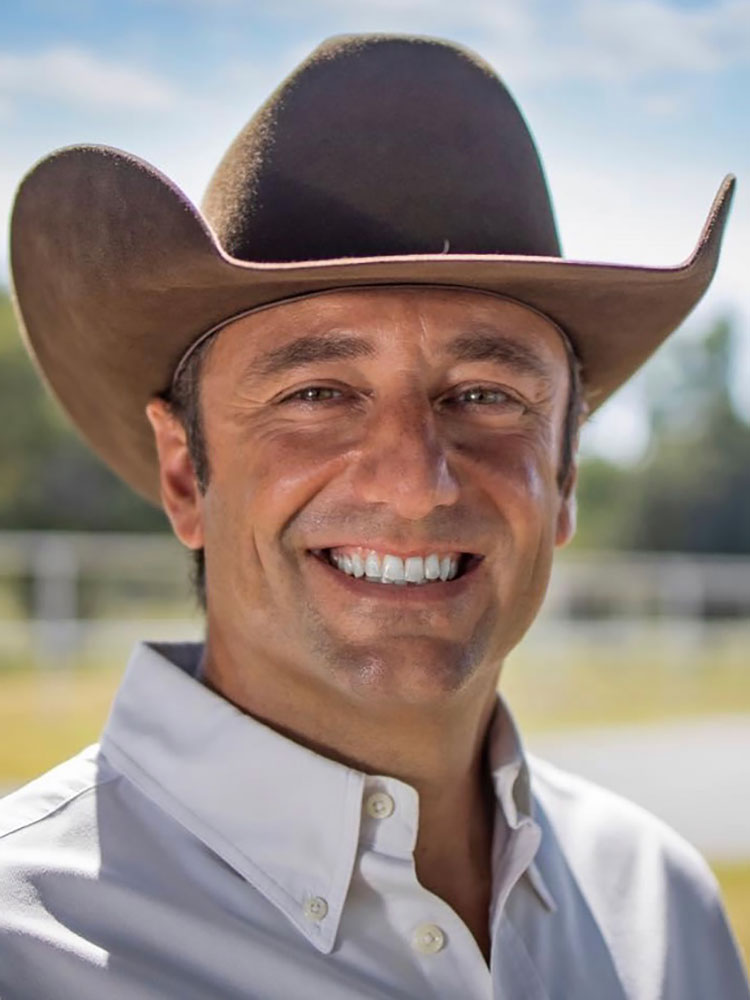 Andrea Stillo
Pilot Point, Texas
About the Candidate: At age of 10, Andrea Stillo's grandfather bought him his first horse and gave him a start riding jumpers. At 17, Stillo got his first reining horse, and since then, reining has been his passion. Stillo's mentors and influences in reining include the late Filippo Masi, NRHA Professional Cody Sapergia, and his wife, Mirjam, an NRHA Professional.
Over the past 30 years, Stillo has shown reining horses in Italy, Germany, Austria, France and the United States. He is an Italian attorney at law, a past associate professor of civil and family law at the University of Rome, and a legal consultant.
From the Candidate: "NRHA and the sport of reining have radically changed my and my wife's lives. My family has always been dedicated to the continuous evolution and development of our association.
"In the event that the members of the NRHA deem it appropriate that I be elected, my goal will be to continue to work for the interest of the majority of the members. I remain available and I defer to any decision you want to make. I will respectfully accept any decision, continuing to work for the sole benefit of the NRHA, even in different roles. Thank you for any opportunity."
Volunteer History and Accolades: NRHA judge and steward; Non Pro Committee Chair, Aged Events Committee member, Bylaws Committee member and Eligibility Committee member; Reining Horse Foundation (RHF) board member and Development Committee vice chair; Italian Cutting Horse Association board member; Italian Quarter Horse Association president; AQHA Past International and Appointed director.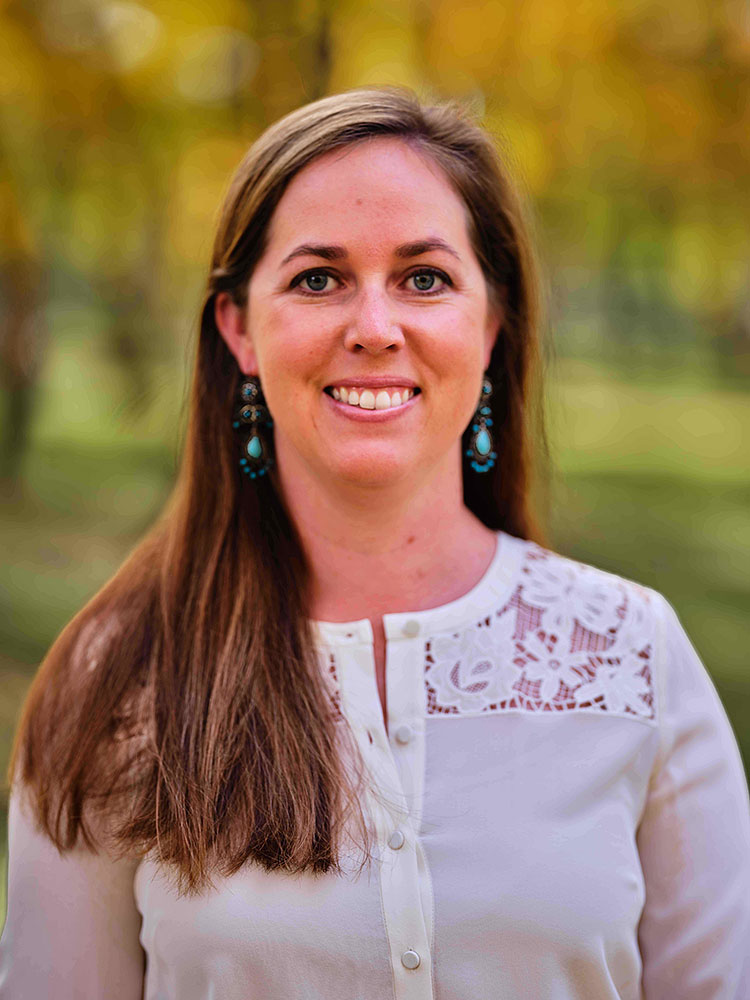 Brooke Wharton
Fort Worth, Texas
About the Candidate: Brooke Wharton's family ranch has bred and raised horses for more than a century. The family got involved in reining in the late 1990s. When Doug Milholland joined their team, Wharton worked with him during the summer school breaks.
Later, Ben Baldus became head trainer and encouraged Wharton to show the ranch's horses. After college, she started working on the horse division of the ranch, and learned as much as she could before starting her own reining and cow horse breeding business. With a master's degree in equine industry management from Texas A&M University, she is now the breeder and manager of BMW Quarter Horses.
From the Candidate: "I intend to spend the rest of my life in the reining horse industry, so I want to learn as much as I can and give back to the industry with my time and experience. I want the industry to grow, and I think what's good for the sport is good for all of us, even if indirectly.
"I am passionate about our sport and making it better, and I want feedback from everyone — green reiners, Level 4 Open trainers, breeders, owners, staff and everyone who plays a role in our industry. If I am not elected, I am still a representative for everyone with the committees I serve on, so please don't hesitate to reach out with thoughts, concerns and feedback."
Volunteer History and Accolades: NRHA Aged Events Committee Chair and Non Pro Committee member; Reining Horse Foundation board member; Finance Committee Chair; RHF Development Committee member; Futurity Sales task force member; breeder of NRHA Level 4 Open Futurity Champion Ten Thirty; AQHA director, Hall of Fame Committee member, International Committee member, International Educational Marketplace Committee member and Show Committee member; Texas A&M Equine Initiative board member; Thacher Horse Advisory Committee member; Fort Worth Stock Show and Rodeo Scholarship Committee member; National Cowgirl Hall of Fame Mitzi Lucas Riley Award winner; Mongol Derby finisher — sixth place (tie).