In 2012, the National Reining Horse Association created the Professionals of the Year awards to recognize and honor individuals who exemplify excellence in the NRHA community. This distinction recognizes the elite individuals who, in all aspects of their career, consistently excel in perpetuating the growth of the NRHA not solely by their success in the show pen but, more importantly, by how they choose to give back to the association and its members. The 2022 recipients are an example of integrity and sincerity within the industry while working to promote and maintain the ideals of the reining horse.
NRHA affiliates may nominate NRHA Professionals, and the NRHA Professionals Committee may write in candidates for the awards, which include the NRHA Professional Horseman of the Year, the NRHA Non Pro Coach of the Year, the NRHA Youth Coach of the Year, the NRHA Becky Hanson Horsewoman of the Year, and the NRHA Up-and-Coming Trainer of the Year. NRHA Professionals then vote on the nominees.
"It is an honor to be voted by your peers for such a prestigious award," said Patti Carter, NRHA Senior Director of Education & Officials. "NRHA appreciates the Professionals who support the sport of reining and exemplify the characteristics of these awards."
The 2022 NRHA Professionals of the Year will be honored with custom spurs from Montana Silversmiths and featured in the May issue of the NRHA Reiner Magazine.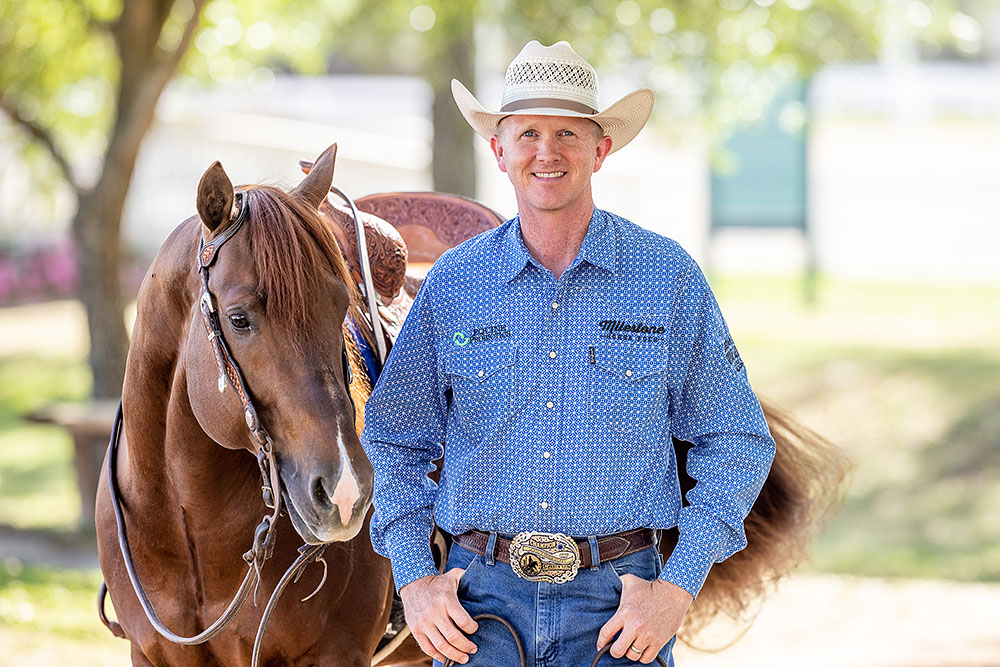 Horseman of the Year: Nathan Piper
Whitesboro, Texas
NRHA LTE: $1,571,992
Nathan Piper had a banner year in 2022, becoming an NRHA Million Dollar Rider and The Run For A Million Champion—all while supporting his local affiliate and NRHA programs such as the Reining Horse Foundation.
Piper was born in Bryan, Texas, where he grew up showing reining horses as a youth. During his junior year at Texas A&M University, he decided to forgo his Non Pro status to become an NRHA Professional. Nathan graduated from Texas A&M University in 1999 and married his wife, Jean, in 2000.

After college, Nathan moved to Whitesboro, Texas, to work as an assistant trainer for two-time NRHA Futurity Champion Todd Sommers. In 2004, Nathan and his wife Jean purchased a training facility in Madisonville, Texas, where they successfully built Nathan Piper Reining Horses.

Piper Reining Horses now operates in Whitesboro, Texas. Nathan and Jean have two daughters, Millie and Etta.
Becky Hanson Horsewoman of the Year: Jordan McBurney
Arlington, Washington
NRHA LTE: $375,055
Jordan McBurney found her start in the reining industry after working a job exercising and grooming reining horses. McBurney came from a barrel racing background and showed her first reiner in 2009. She now competes at the highest level and has many accolades.
Not only did she earn 8th place in the million-dollar competition at The Run for a Million in 2022, but she also remains humble and rarely seeks the spotlight, despite often deserving it. She dedicates her time to non professionals in the industry and has coached many, including Non Pro Futurity Champions.
McBurney and her husband, NRHA Professional Sean McBurney, train out of Rhodes River Ranch, located in the foothills of the Cascades. This powerful couple develops award-winning performance horses, such as the offspring of the ranch's leading sire, Whizkey And Diamonds.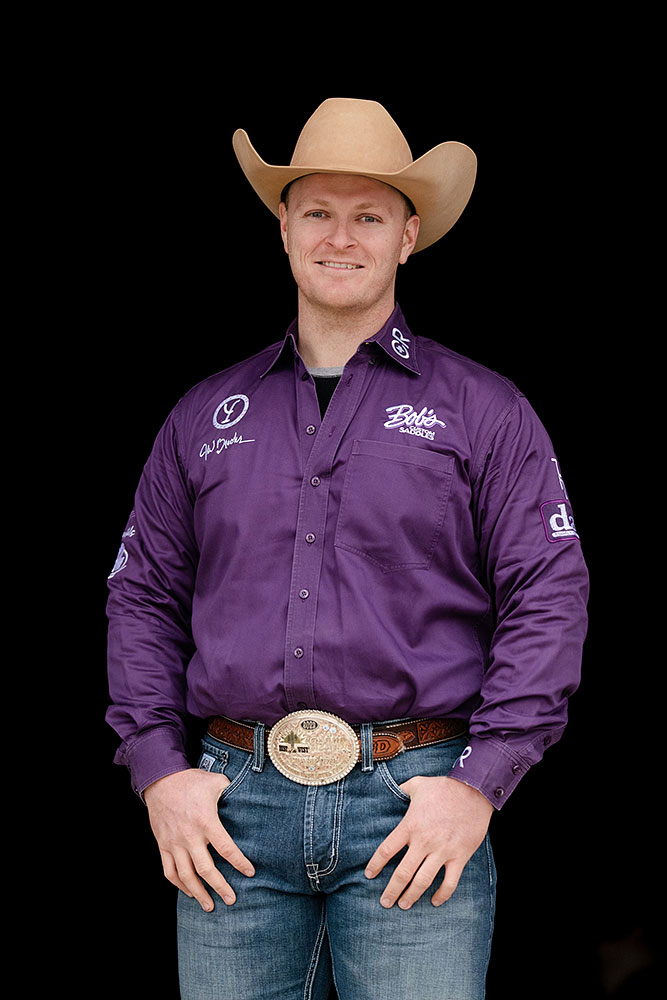 Up-And-Coming Professional of the Year: Jack Daniels
Aubrey, Texas
NRHA LTE: $79,005
Originally from Rockhampton, Queensland, Australia, Jack grew up training rope horses and cow horses. After making a name for himself training 2-year-olds and showing in Australia, he came to the United States to further his career. 
Daniels not only had a successful year in the show pen earning the 2022 6666 NRHA Derby presented by Markel Level 1 Championship and over $74,000, but he is also active in giving back. He serves on the Affiliate Committee and is eager to assist with international affairs. 
He prides himself on his two-year-old program and the solid foundation they receive in his program. Horses he started went on to be incredibly successful in 2022, winning major events nationwide. 
Daniels and his wife, Kaci O'Rourke, operate Pond Hill Performance Horses out of Aubrey, Texas.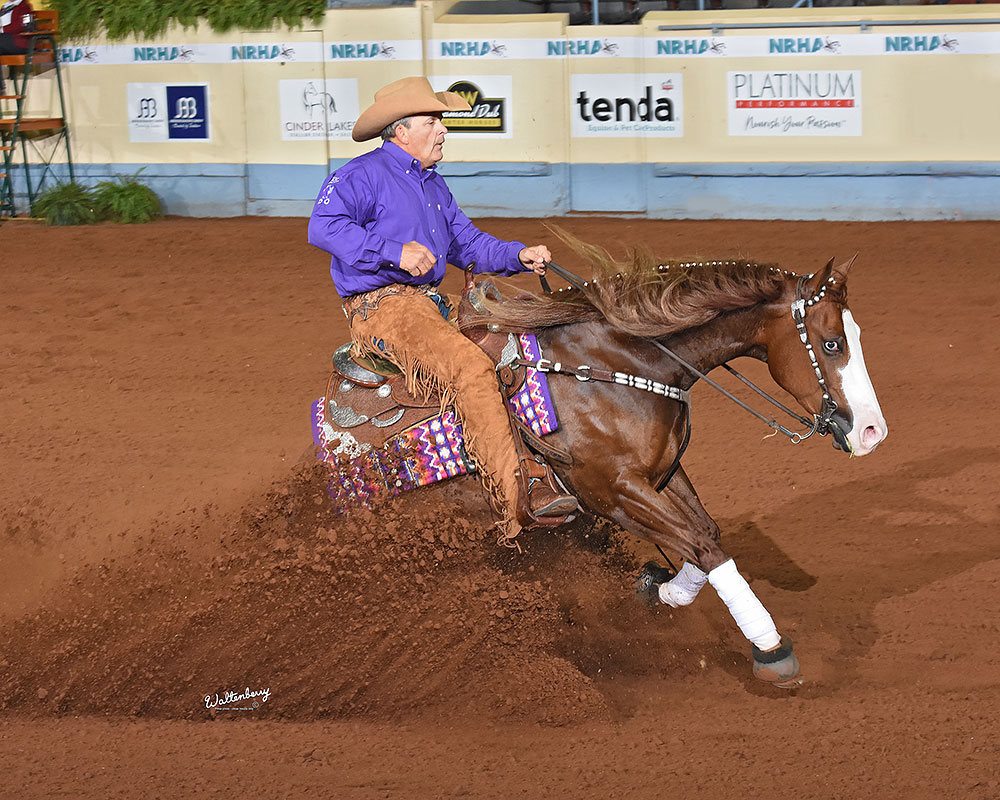 Non Pro Coach of the Year: Dan Huss
Scottsdale, Arizona
NRHA LTE: $740,761
Starting his professional career in the university sector, teaching at Findlay for almost 20 years, it is no surprise that coaching Non Pro riders has become a passion of Dan Huss'. He specializes in not only preparing his riders and their horses but in helping them become a team.
Huss implemented the training processes at home as he had taught at the college, making his program well known to non pro riders at all levels who want to take the next step in the show pen. Along with riders, Huss is also known for his training program, including starting NRHA Hall of Famer Wimpy's Little Step.
Huss has NRHA lifetime earnings of more than $740,700 and has well-known accolades, including the 2022 AQHA Senior Reining World Championship, 2021 Prime Time Open Futurity Championship, All American Quarter Horse Congress Championships, along with many finalist and other titles to his name across all major events.
Along with his own accomplishments, Huss's clients are frequently seen in the winner's circle from the grassroots level to the NRHA Futurity. Between lessons, clinics, assisting all levels of non professional riders, and consistent coaching and training throughout his career, Huss is incredibly deserving of the recognition.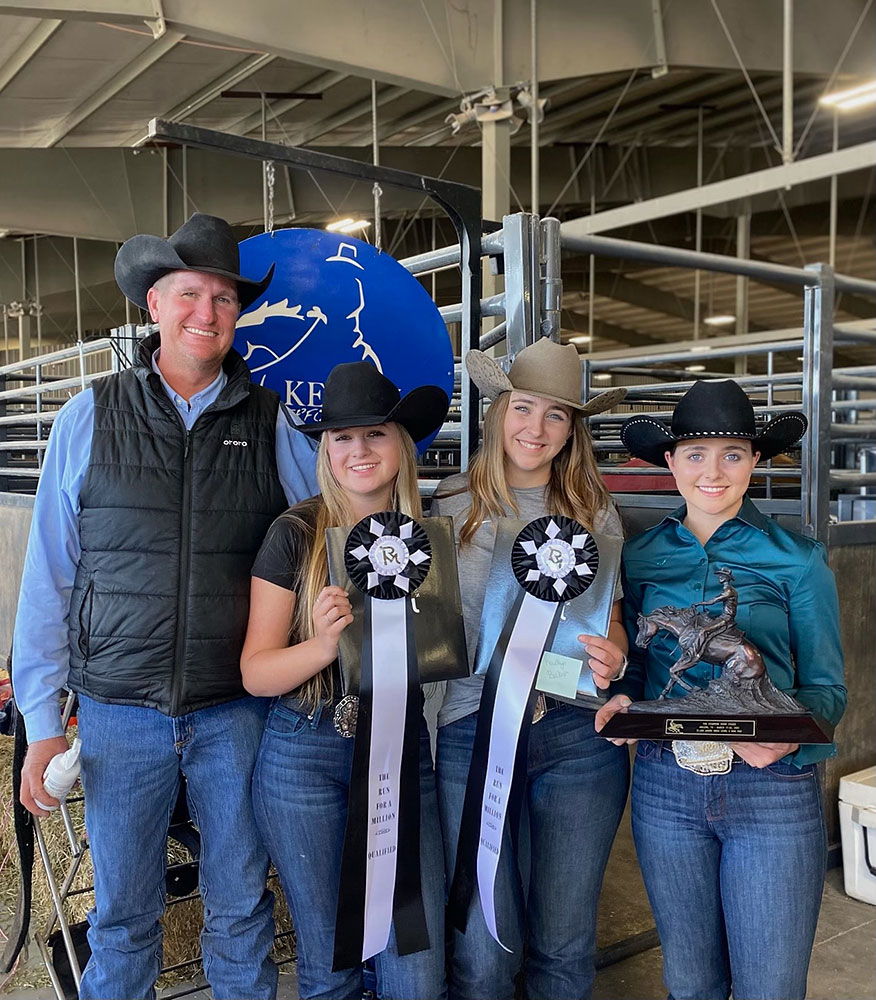 Youth Coach of the Year: Shane Kelley
Lampasas, Texas
NRHA LTE: $58,469
Shane Kelley's positive and encouraging demeanor lends him to have successful youth riders in his program and riders who continue on in the industry and make a difference.
From the grassroots level within the Texas Reining horse Association, FFA, and 4-H programs to competing at the highest caliber of NRHA shows, Kelly directly supports and impacts all levels of reining to youth members.
Kelley's program has had Division 1 scholarship recipients for three years in a row, and they are known for having incredible sportsmanship. His students have also won year-end accolades, The Run for a Million qualifications, and more.
"Shane's insistence on sustainability for both the horse and the rider and his continual compassion towards both cultivates some of the most passionate kids and happy horses I've ever experienced," said the Texas Reining Horse Association. "He doesn't look for his youth to sit back and count on others to work through problems, fix issues in training, or even do work around the barn. Instead, he makes a point to work with them through trials, whether on a horse or in life, helping however he can while also casting light on their own capabilities and responsibilities as a horseman. This creates confidence and lends to youth that are not only successful in riding, but willing to put forth the hours and work it takes to be successful in life."